2020 Year in Review
As the year comes to a close, we reflect on all that 2020 has brought us. CancerCare stayed true to its mission to provide help and hope to anyone affected by cancer, finding new ways and new opportunities to serve our community despite the pandemic. We are proud to share these highlights from the past twelve months:
In January, we held Grieving Out Loud, a bereavement potluck where young adults could connect with others who shared their experiences.
In February, May and July, we continued our partnership with Sephora to hold Brave Beauty in the Face of Cancer Classes for Confidence for our clients. Our spring and summer sessions were held virtually, helping clients stay connected while social distancing.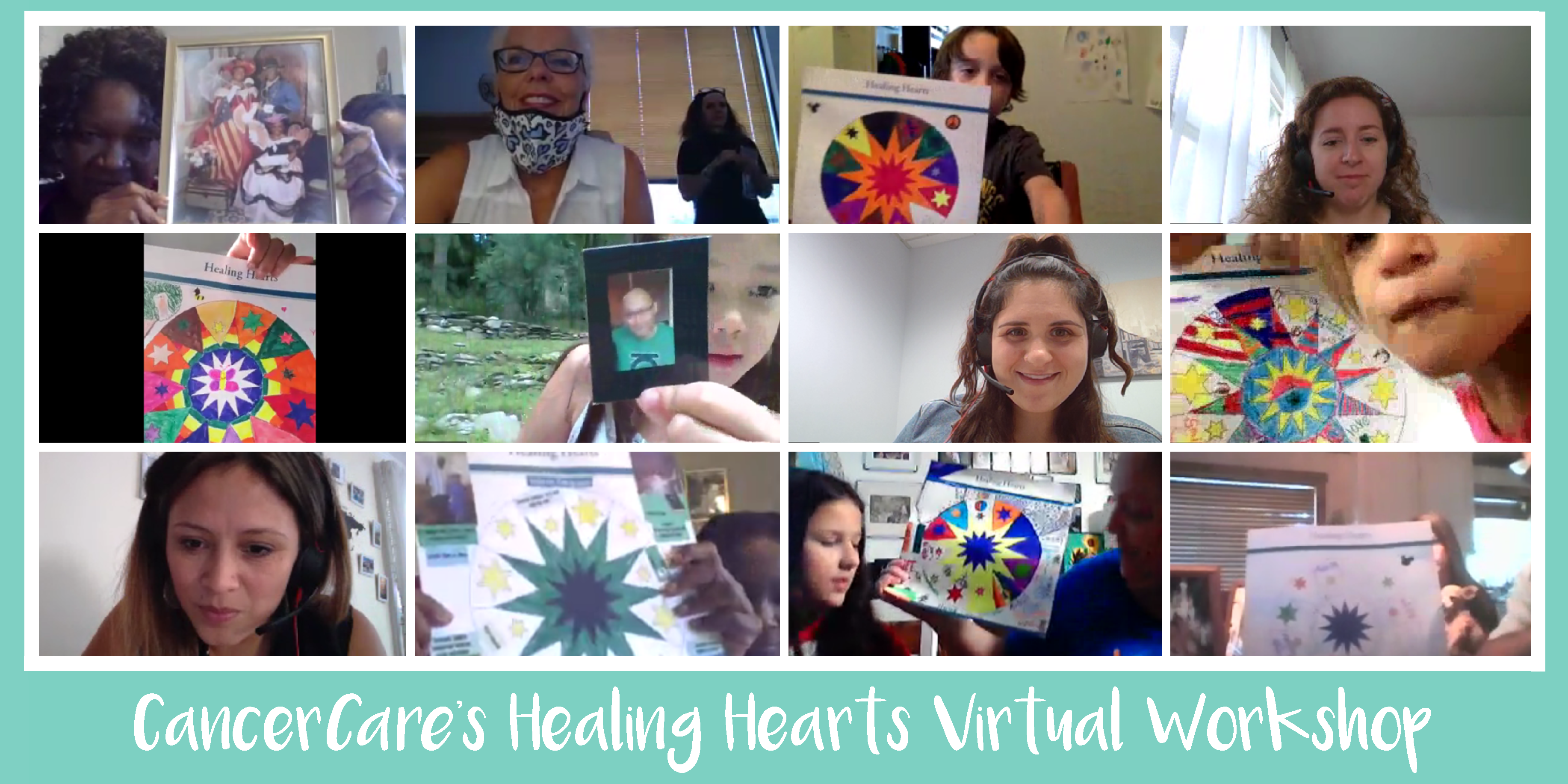 The financial assistance component of our Pet Assistance & Wellness (PAW) Program was finally launched, and has helped nearly 1,000 clients this calendar year.
We debuted Cancer Out Loud, our podcast featuring frank conversations with people living with cancer, caregivers, post-treatment survivors, loved ones and the bereaved.
In the early days of the pandemic, we transitioned our in-person services to the telephone for the safety of our clients and staff.
In March, CancerCare partnered with Community Oncology Alliance (COA) to create a new program that offers complimentary, door-to-door transportation for patients with cancer needing help getting to and from medical appointments with their community oncology practice during COVID-19.
In May, we held a successful online auction in lieu of our traditional gala, showing that not even a pandemic could prevent our donors from showing their support!
Though we weren't able to hold our Healing Hearts Family Bereavement Camp as planned, some of our campers joined us for a virtual workshop in August.
In September, we released the third white paper from the Patient Values Initiative. "Cancer Caregivers and Treatment Decision Making: A Qualitative Research Assessment" shows the vital role of caregivers during the cancer experience.
This fall, we launched a new Pen Pal Program, which connects older adults with volunteer letter-writers to reduce feelings of isolation.
CancerCare's Young Professionals Committee announced the inaugural winners of their scholarship program for young adults who have lost a parent to cancer. Applications are still being accepted on a rolling basis.
Supporters across the country participated in our brand-new digital fundraising campaign, Do Something for CancerCare!
Our Back-to-School Program provided backpacks and school supplies to 150 children and teens.
In November, we launched an exciting new promotional video for the CancerCare Pet Assistance & Wellness (PAW) Program, featuring the voice of prominent journalist and cancer advocate Katie Couric.
As always, we want to thank our dedicated supporters for making all of these achievements possible. Please click here to make a donation to CancerCare.
New Comment