Digital Fundraising Campaign Encourages Supporters to Do Something for CancerCare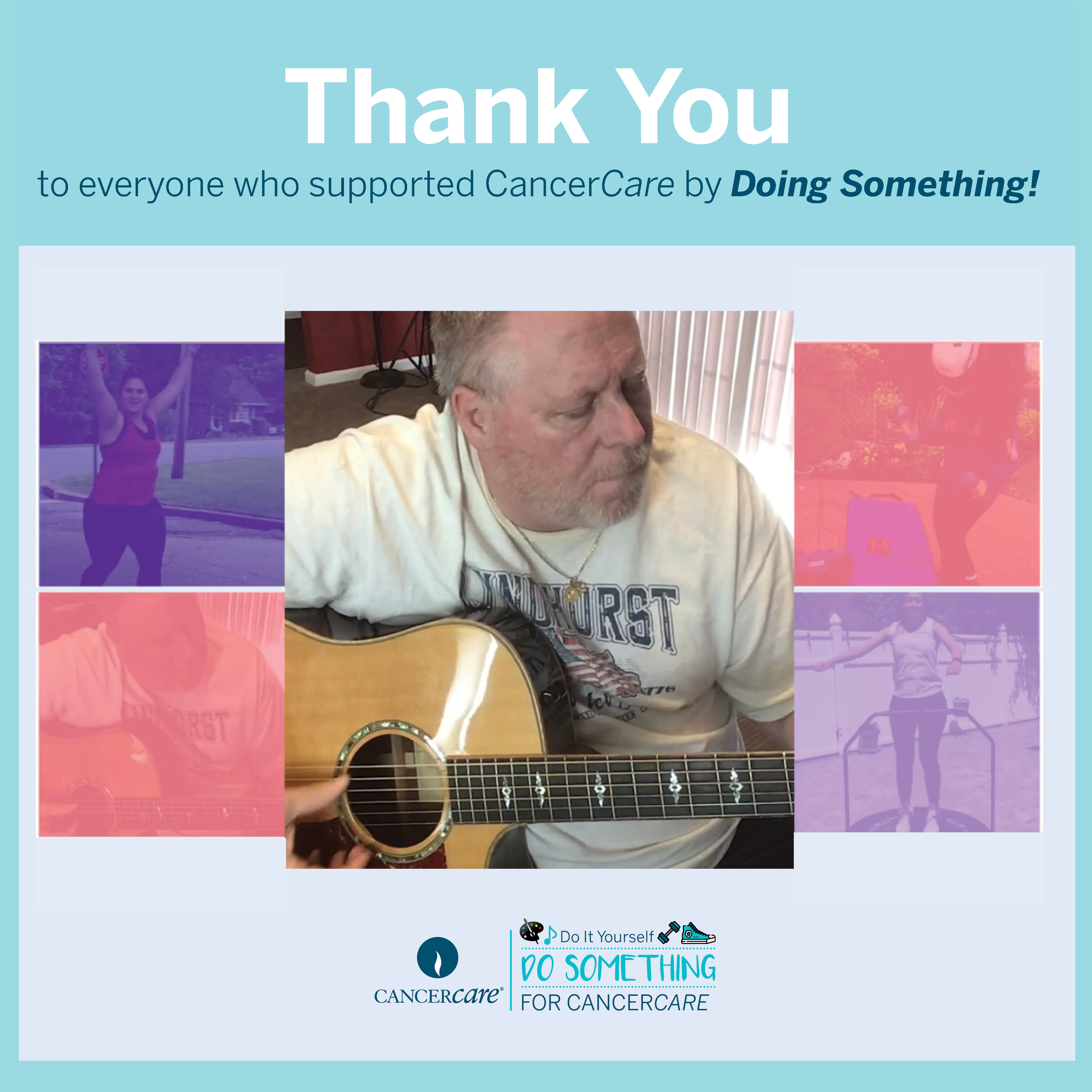 Last month, CancerCare debuted a brand-new digital fundraising campaign called Do Something for CancerCare. In place of our traditional walk/run events, our Events team designed a do-it-yourself campaign that made it possible for anyone to join in and support us—including friends of CancerCare located across the country!
The do-it-yourself nature of the campaign allowed participants to design their own fundraising events based on their skills, interests and hobbies. From folding laundry to virtual walks/runs, Zoom performances and aerobics classes, supporters near and far came together to raise funds for CancerCare's free programs and services. It is thanks to their dedication that CancerCare can continue serving thousands of clients each year and help them cope with the emotional, practical and financial challenges of cancer.
"It's been invigorating to see the creativity and ingenuity of our donors over the past few weeks," shares Erica Lebensberg, CancerCare's Director of Special Events. "Amidst all of the challenges of 2020, the enthusiasm of each participant has really brought this campaign to life."
We are honored to recognize our top two fundraising teams of the first annual Do Something for CancerCare campaign: congratulations to Susan Smirnoff and to Joyce, Caren, Amy and Beth Heller! Both teams each raised more than $10,000 to provide help and hope to CancerCare clients.
To all of our supporters, we extend a heartfelt thank you for participating, donating and Doing Something for CancerCare.
The Do Something for CancerCare campaign runs until September 30, 2020.
New Comment