Families Remember Loved Ones During Virtual Healing Hearts Workshop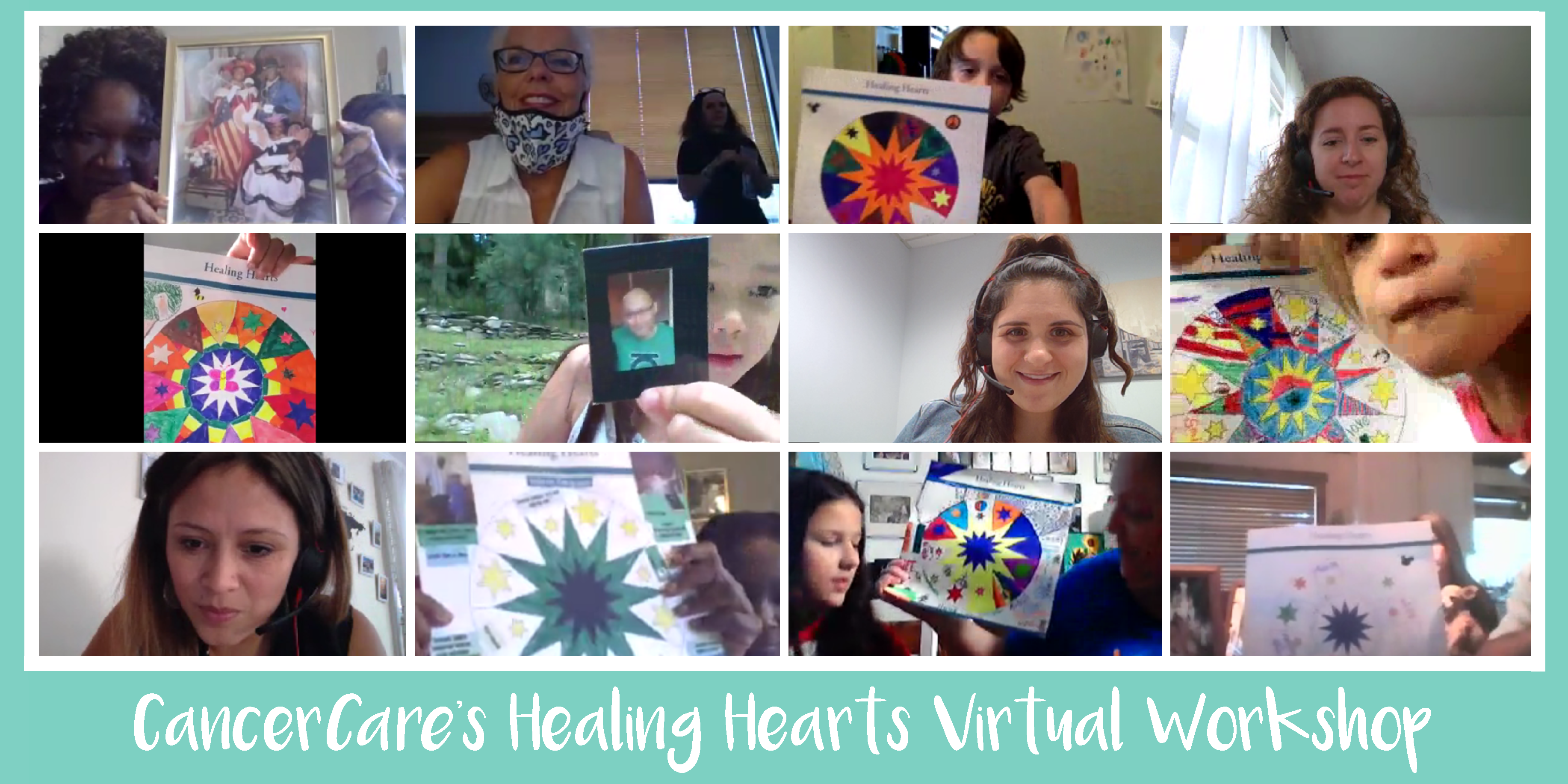 CancerCare's Healing Hearts Family Bereavement Camp is an annual highlight for our clients, their families and our staff. As the spring progressed, it became clear that gathering at Memorytown USA in Mount Pocono, PA, would not be possible due to the risk of COVID-19. Undeterred, we kept in touch with our campers over the summer and held a virtual activity earlier this month to help them connect with other families and honor their loved ones.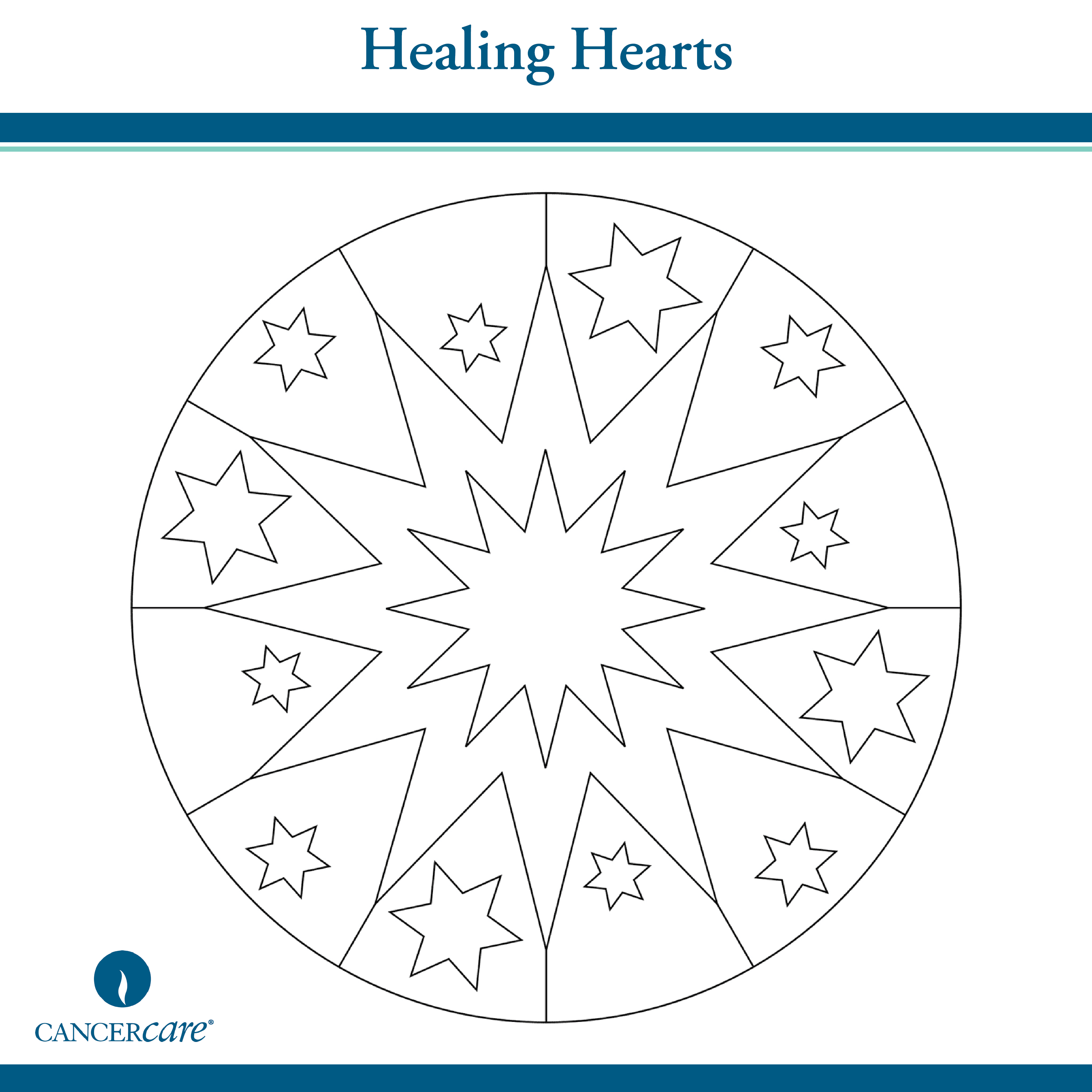 Each family received a package with a blank mandala, markers, pencils, an emotional color wheel and guided questions for the activity. The questions asked families to remember what made their loved one unique and special, and the mandalas were quickly filled with notes and illustrations of nicknames, hobbies, favorite sports teams, favorite books, signature songs and more. The color wheel encouraged children to express different emotions through their drawings, helping them communicate their feelings surrounding the loss and explain the happy memories they now cherish more than ever.
"When explaining his mandala, one boy mentioned he used red because he was angry his mother had died," shared Ariana Parmese, CancerCare's Operations Manager for Regional Programs. "It was amazing to see that, at such a young age, he was able to use these tools to clearly articulate how he was feeling instead of holding that inside."
Oncology social worker Christine Calafiore, LSW, added, "Grief is difficult at any age, and programs like the Healing Hearts Camp and our one-on-one counseling for children are so important because they provide a safe, secure environment for kids to really explore what they are going through. It makes a huge difference in the healing process for the entire family."
We remain hopeful that we'll be able to see our campers face-to-face next summer for our 2021 Healing Hearts Family Bereavement Camp for horseback riding, arts and crafts, fishing, guided therapeutic activities for all ages and more. Until then, we encourage you to print your own mandala, color it in and share it with us on social media by tagging CancerCare on Facebook, Instagram or Twitter!
New Comment