Top News and Trends in Cancer Research from ASCO 2015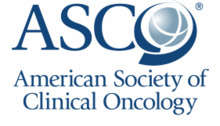 With over 30,000 members of the cancer community in attendance, the American Society of Clinical Oncology (ASCO) Annual Meeting is one of the biggest events of the year for breakthroughs in cancer research. The below recap aims to give a quick glance at the meeting's highlights.
Needless to say, there is a tremendous amount of news coming out of this meeting, and our recap only skims the surface. If you'd like to take a deeper dive into ASCO, you can listen to our Connect Education Workshop series, Highlights from the 2015 American Society of Clinical Oncology (ASCO) Annual Meeting. Part I of the series includes updates on breast cancer, gynecologic cancers, prostate cancer, brain cancer, head and neck cancer and sarcoma. Part II features updates on lung cancer, colorectal cancer, pancreatic cancer, lymphoma, leukemia, myoproliferative neoplasms and melanoma.
General Topics
Childhood cancer: Results of the Childhood Cancer Survivor Study, which analyzed more than 34,000 children diagnosed from the 1970s to the 1990s, suggest that cure rates for childhood cancers have improved significantly during the past three decades and that reductions in the toxicity of radiation and chemotherapy treatments have contributed to improved survival. [Read more]
Cost of cancer: Two major studies on the cost of cancer treatment were presented at ASCO. The first study examined two immunotherapies given alongside chemotherapy for metastatic colorectal cancer, one of which (cetuximab) costs twice as much as the other (bevacizumab). The study found that there was no difference in the survival outcomes between the two treatments, and advise that bevacizumab should be the first-line treatment for these patients on the basis of cost.
The second study proposed a model for performing cost-effectiveness studies before a drug is approved, which could help establish the cost of new cancer drugs at appropriate levels. Researchers tested this model by evaluating the cost at which necitumumab, which is still in late-stage trials, would be cost-effective for patients with advanced squamous non-small cell lung cancer (NSCLC). [Read more]
Immuno-oncology: This new type of therapy, which manipulates the patient's immune system to combat cancer cells, is one of the biggest emerging trends in cancer research. See the sections below about lung cancer, melanoma, multiple myeloma and renal cell carcinoma to learn more about some of the immuno-oncology highlights from the meeting.
By Diagnosis
Brain cancer: In a late-stage trial of patients with a limited number of brain metastases, whole-brain radiotherapy (WBRT) was not shown to prolong survival. In addition, this treatment reduced quality of life and caused cognitive decline. As a result, researchers recommend that WBRT should be avoided in these patients, and advised that physicians should elect to use stereotactic radiosurgery (SRS) and close monitoring instead. [Read more]
Breast cancer: One of the most anticipated presentations at ASCO was the first late-stage trial of palbociclib (Ibrance), which received accelerated FDA approval earlier this year. The trial was conducted in ER-positive, HER2-negative breast cancer patients previously treated with hormone therapy, and was stopped early after an interim analysis showed that the drug more than doubled the duration of disease control and delayed disease progression by more than five months. [Read more]
Lung cancer: Nivolumab (Opdivo), an immunotherapy, was shown to be significantly better than chemotherapy at improving survival in patients with nonsquamous non-small cell lung cancer (NSQ NSCLC). This is the second late-stage trial that demonstrated positive results. [Read more]
Melanoma: A late-stage trial demonstrated that a combination of two cancer immunotherapies proved better than one in slowing the progression of advanced melanoma. Currently, ipilimumab (Yervoy) is the standard treatment for non-BRAF-mutated cancer, but this trial found that patients remained cancer-free for twice as long when they took nivolumab (Opdivo) instead, and four times as long when they took both immunotherapies together. We thought it was particularly groundbreaking that the study authors took the cost of these therapies into account in their research, cautioning that the combination would be very expensive (nearly $300,000), as well as more toxic than using either therapy alone. [Read more]
Multiple myeloma: Two trials examined combination therapies for recurrent multiple myeloma, adding to the number of options for this patient group. The first found that adding elotuzumab (an immunotherapy) to lenalidomide and dexamethasone improved overall response rate and increased the amount of time that patients went without their cancer progressing. Similarly, the second study demonstrated that patients who received carfilzomib with dexamethasone had an improved overall response rate and a longer time before their cancer progressed, compared with the current standard of care (bortezomib with dexamethasone). [Read more]
Myelofibrosis: Pacritinib, a new drug in development for myelofibrosis, was found to be superior to the current best available therapy, and can be used even in patients with very low platelet counts, according to late-stage trial data that will be used for a submission for FDA approval. [Read more]
Neck cancer: An interim analysis of a large late-stage trial showed that elective neck dissection (END) improved overall survival by 12.5 percent, compared with therapeutic neck dissection. END also reduced the relative risk for death by 36 percent and recurrence by 55 percent. Researchers believe that END should be the standard of care for early node-negative squamous cell cancers. [Read more]
Ovarian cancer: In an early-stage trial, treatment with AZD1775 plus carboplatin showed encouraging antitumor activity in patients with p53-mutated ovarian cancer who did not respond well to standard first-line therapy (carboplatin plus paclitaxel). [Read more]
Prostate cancer: Two large advanced prostate cancer trials showed that using docetaxel, a chemotherapy, to shrink the tumor before hormone therapy significantly improved overall survival. This promising outcome has led to calls for changes in practice. [Read more]
Renal cell cancer: In patients with metastatic renal cell carcinoma, an early-stage trials showed that patients whose cancers expressed the biomarker PD-L1 had better clinical outcomes with nivolumab. [Read more]
Sarcoma: In a late-stage trial, trabectedin failed to show an improvement in overall survival compared with dacarbazine in patients with advanced soft tissue sarcoma. However, trabectedin did increase the amount of time that these patients went without their cancer progressing. [Read more]
New Comment