CancerCare Social Worker, Sarah Kelly, Discusses Her Work With Older Adults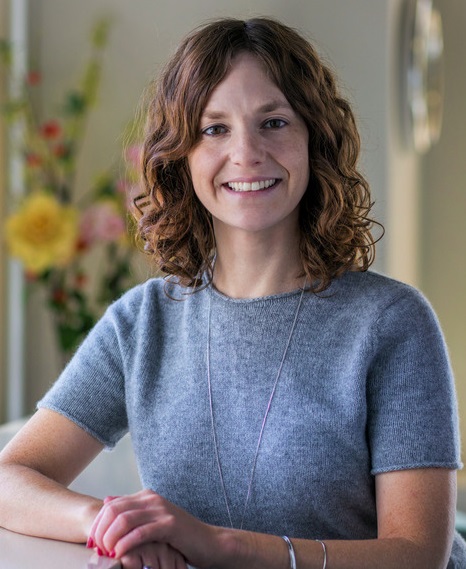 March is Social Work Month! This is Part I of our "Celebrating Social Workers" Blog Series. CancerCare's Clinical Supervisor, Sarah Kelly, LCSW, shares her thoughts on the importance of oncology social workers for older adults affect by cancer.
What inspired you to become an oncology social worker?
I have always had the passion and need to help, volunteering with various organizations throughout my life including after-school programs, senior centers and hospitals. Knowing individuals who were impacted by cancer, both in my personal and professional life, also led me to this work. As oncology social workers, we have the opportunity to help people during one of the most significant times in their lives. A cancer diagnosis changes everything. Being able to help people to make sense of this and transform their lives is very meaningful for me.
Were you initially interested in oncology social work, or was that something that came later?
My initial area of interest was geriatrics. In working with this population, I found that I was helping people cope with various health issues, including cancer. This was how I first learned about CancerCare. I was looking for services for my clients impacted by cancer and came across the CancerCare website. I remember calling CancerCare and afterwards thinking, 'This organization is amazing.' The literature, support, and overall quality of care my clients received was phenomenal.
What should older adult clients know about oncology social workers and their role in cancer care?
We are here. We are here to listen to support and walk with you on your journey. We are available to help with a wide array of challenges older adult patients and their loved ones face, including physical, emotional, social, spiritual, and practical concerns. Older adults who are diagnosed with cancer face different challenges than those faced by other patient populations. In addition to cancer older adults may be managing comorbid health issues, age-related cognitive challenges, and psychological and social issues related to aging. Oncology social workers understand these issues and are trained to help clients cope with them in a supportive, non-judgmental way.
What kind of supportive services do you provide to older adult clients?
We currently have a face-to-face support group that is specifically for older adults in our New York office. Additionally, we provide in-person and telephone counseling, as well as telephone and online support groups. We are also here on our Hopeline to provide emotional support and guidance around practical and financial concerns.
Why is it important to offer supportive services to older adult clients?
We have fast-growing aging population in the United States, making these services more important than ever. We know that cancer incidence increases exponentially with age putting older adults more at risk for a cancer diagnosis. Older adult patients also find themselves in an increasingly complex healthcare system, where they are expected to take an active role in managing their care. Taking these factors, as well as the ones I mentioned above into account, there is a demand for quality, professional services.
What are some of the most rewarding aspects of your job?
The most rewarding part of my job is being with clients on their journey and knowing, even if it is only through a brief conversation on the CancerCare Hopeline, that I have been able to provide some assistance and hope to someone affected by cancer. I have the honor and opportunity to help people transform their lives when facing incredibly difficult circumstances. I also have the opportunity to work with a group of professionals who are committed to the well-being and quality of life of individuals impacted by cancer.
What is one goal you have for 2018?
My main goal for 2018 is to incorporate more mindfulness. I think we all get caught up in the busyness of the day, but taking time to step back and just "be" is huge and can be incredibly helpful! Read more about different relaxtion techniques.
Learn more about CancerCare's services for older adults.
Read Part II of our "Celebrating Social Workers" Blog Series »
New Comment