CancerCare Social Worker, William Goeren, Discusses His Work With the LGBT Community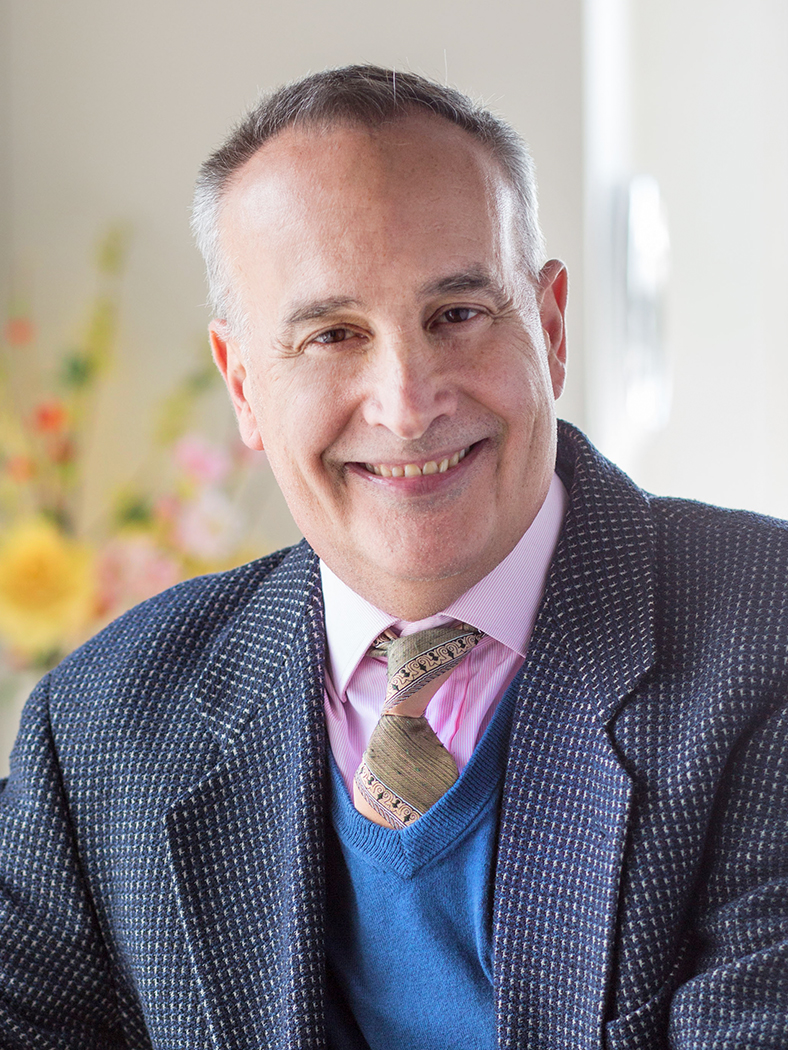 March is Social Work Month! This is Part II of our "Celebrating Social Workers" Blog Series. CancerCare's Director of Clinical Programs, William Goeren, OSW-C, LCSW-R, shares his thoughts on the importance of oncology social workers for LGBT individuals affected by cancer.
What inspired you to become an oncology social worker?
I came to New York City in the early 1980's. Soon after settling in, my circle and a generation of gay men were affected by the HIV/AIDS crisis. At that point in my life, I was uncertain what I wanted to do professionally. As a man in his late 20s watching friends die, I started taking classes that studied grief, loss, death and dying. I started meeting a lot of people, mainly social workers and hospice nurses. One day, a hospice nurse told me that I'd make a great social worker. I thought about it, and eventually I started applying to social work programs. I was accepted to Columbia University and I immediately knew it was the right move.
Were you initially interested in oncology social work, or was that something that came later?
That came later. My goal was to get my social work degree and focus on HIV/AIDS. Upon graduation, I was one of the first social workers in 1989 hired at Mt. Sinai. At the time, hospitals had to apply to be AIDS designated centers and I was their first AIDS designated center social worker. I was always interested in chronic illness, disease and mental health. After Mt. Sinai, I focused on palliative care at Gilda's Club then went on to work at Montefiore hospital. I came to CancerCare in 2008 looking to get back into oncology.
What should the LGBT community know about oncology social workers and their role in cancer care?
For some individuals, there are parallels to LGBT people coming out with cancer. Will I be safe? Will I be accepted? Will people still care about me? Will I be understood? I would say most LGBT people have some sort story about their coming out process. Some have gone through this experience and have felt hurt, rejected or discriminated. To then come out with cancer to family and friends, some individuals can feel hesitant. For an LGBT person affected by cancer, counseling can be a place they can go where their identity is absolutely part of the discussion. Social workers are trained to work with people as they are, and will not judge or admonish anyone. An LGBT person shouldn't have to put any part of their identity back into the closet in order to deal with the issues related to cancer. They should feel comfortable sharing their whole selves with their oncology social worker.
What kind of supportive services do you provide to LGBT clients?
I've led CancerCare's support group for older gay male cancer survivors, offered in partnership with SAGE, for over 5 years. I think one of the primary benefits of this group is the sense of community. The group provides a sense of belonging and a safe space to talk about all the difficulties of having cancer. The themes that come up for these men are concerns about their health, treatment and getting older as gay men with cancer. This group provides the men with an opportunity to identify with other gay men who are going through a similar experience. Many group members have gone through the AIDS crisis, either as a person with HIV/AIDS or having been affected by HIV/AIDS. Therefore, their cancer diagnosis has triggered previous trauma and loss from their experience living through the AIDS crisis. Some men in the group are both HIV positive and have cancer; so they are juggling two major illnesses.
What are some of the most rewarding aspects of your job?
To hear from any LGBT individual, whether in-person or on the phone, tell me who they are and what they are going through is really rewarding. Individuals can be totally open, express themselves and present themselves as a whole person. For some, it might be the only time in their cancer experience that they can do that. They might have previously experienced discrimination or harassment, especially older LGBT individuals. When people come to the conversation with those experiences and are able to drop that fear, that's an extraordinary experience. To hear the relief that they are expressing, that they can talk to any one of CancerCare's social workers here without fear is very fulfilling.
What is one goal you have for 2018?
Throughout 2018, I will continue to grow CancerCare's LGBT services. Providing psychosocial support to LGBT clients is really important part of what we do at CancerCare. I'd specifically like to now focus on LGBT caregivers and the bereaved. Another goal is to help other social workers to be successful and grow. I'd also like to run the New York City marathon...We'll see what happens.
Learn more about CancerCare's services for LGBT individuals affected by cancer.
« Read Part I of our "Celebrating Social Workers" Blog Series.
New Comment