March 3 is Triple Negative Breast Cancer Day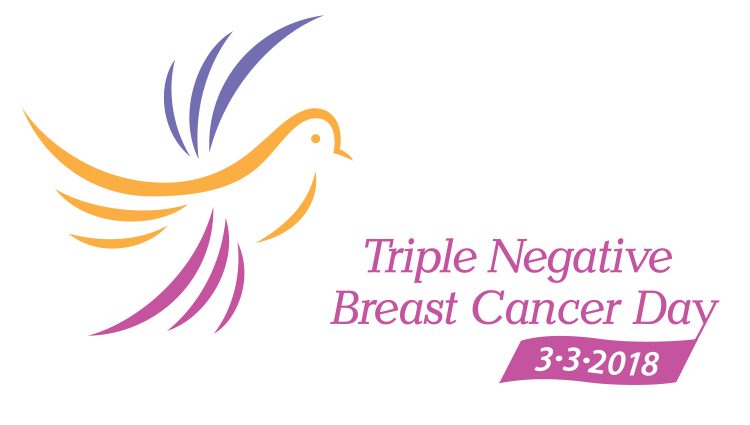 Triple negative breast cancer (TNBC) is a breast cancer subtype, which is found in 10-20% of all breast cancer diagnoses each year. The name originates from tumors found in the breast that are estrogen receptor-negative, progesterone receptor-negative, and human epidermal growth factor receptor 2-negative. In other words, TNBC tumors do not exhibit any of these three receptors. Although these tumors do not respond to receptor-specific treatments, they are typically responsive to chemotherapy.
To help women cope with TNBC, CancerCare has partnered with Triple Negative Breast Cancer Foundation® to offer free, professional support services to health providers and to anyone affected by a diagnosis of triple negative breast cancer.
One of these services is the TNBC Helpline, which is staffed by professional oncology social workers. These oncology social workers have experience working with those facing a triple negative breast cancer diagnosis and have specific knowledge of this subtype. The TNBC Helpline offers counseling and can connect callers to other resources. To contact the TNBC Helpline call 877-880-TNBC (8622) or email TNBCHelpline@cancercare.org.
Stacy Chilton, MSW, ACHP-SW, LMSW, CancerCare's Women's Cancers Program Coordinator, believes that, "The partnership between the TNBC Foundation and CancerCare is instrumental in providing much-needed support services to individuals and families coping with this diagnosis. By connecting with our TNBC Helpline via email or phone, individuals can talk to an oncology social worker who understands the intricacies of TNBC and the specific challenges that come with this subtype. They are directed to resources and programs that are relevant to them, avoiding the need to wade through large amounts of general information that may not apply to their subtype."
Individual counseling can be an important source of support for individuals coping with a TNBC diagnosis and their caregivers. CancerCare offers free counseling services from professional oncology social workers who understand and can guide you through the challenges brought on by a cancer diagnosis. To learn more, call 877-880-TNBC (8622).
Another source of support for those coping with a TNBC diagnosis can be support groups, whether they are face-to-face, online, or over the phone. CancerCare offers an online support group for women coping with a TNBC diagnosis, who are currently in treatment. This password-protected group is led by a professional oncology social worker and provides a space for people living with cancer to give support to each other and share resources and information.
Stacy says that, "CancerCare's online TNBC support group is a wonderful space for individuals coping with this diagnosis to connect with others who understand what they're going through. This group allows them to create powerful connections that can considerably lessen the isolation they may be feeling, and offers the opportunity for individuals to both share their situation and learn from the experiences of others."
CancerCare's has many educational resources that provide up to date information from leading TNBC experts, including our Connect Education Workshops, "Advances in the Treatment of Triple Negative Breast Cancer" and "Triple Negative Breast Cancer in the African American Community".
We also offer free publications such as "Coping with Triple Negative Breast Cancer," and "Caregiving for Your Loved One with Triple Negative Breast Cancer".
Among our additional resources, CancerCare offers limited financial assistance for cancer-related costs and "Ask CancerCare" Q&A's from experts.
Learn more about CancerCare's free services for people affected by triple negative breast cancer.
The Triple Negative Breast Cancer Foundation® also offers comprehensive educational content, 24/7 online discussion forums, and other free services to people coping with TNBC.
New Comment