CancerCare Thanks The Tutu Project for Supporting Our Financial Assistance Program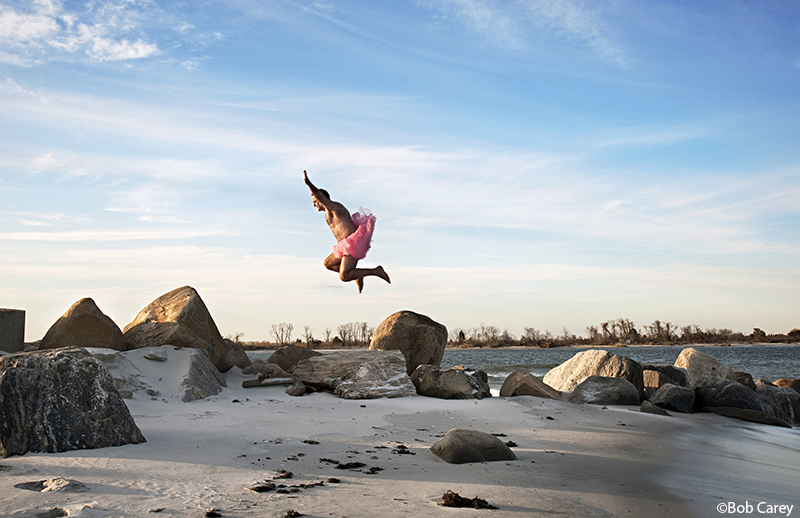 CancerCare is grateful for the continued support of The Tutu Project™ for the Carey Foundation, an initiative that raises funds for women, men, and their families coping with a breast cancer diagnosis. Since 2012, their foundation has chosen to support CancerCare's financial assistance program for people impacted by breast cancer.
"The Tutu Project" was created by Bob Carey, a professional photographer, and his wife, Linda, after Linda was diagnosed with metastatic breast cancer. To cheer Linda up, Bob started taking self-portraits wearing a pink tutu in unlikely places–subway stations, amusement parks, beaches, parking lots. The initiative went viral in 2012, and grew into a way to raise funds, spread smiles and show support for people affected by breast cancer.
The success of The Tutu Project inspired Bob and Linda to self-publish a book of the images, entitled "Ballerina." They also created the Carey Foundation, a non-profit foundation that donates proceeds from The Tutu Project's merchandise sales and fundraising campaigns to organizations that directly impact people with breast cancer. In particular, the foundation focuses on supporting non-profits that assist with expenses and services not normally covered by insurance.
Thanks to initiatives like the Tutu Project, CancerCare is able to offer limited financial assistance for expenses related to cancer treatment. To apply, patients and health care professionals can call 800-813-HOPE (4673) to speak with an oncology social worker. To learn more about CancerCare's eligibility requirements and financial assistance programs, visit www.cancercare.org/financial.
New Comment