CancerCare's Pen Pal Program: Connecting Across Generations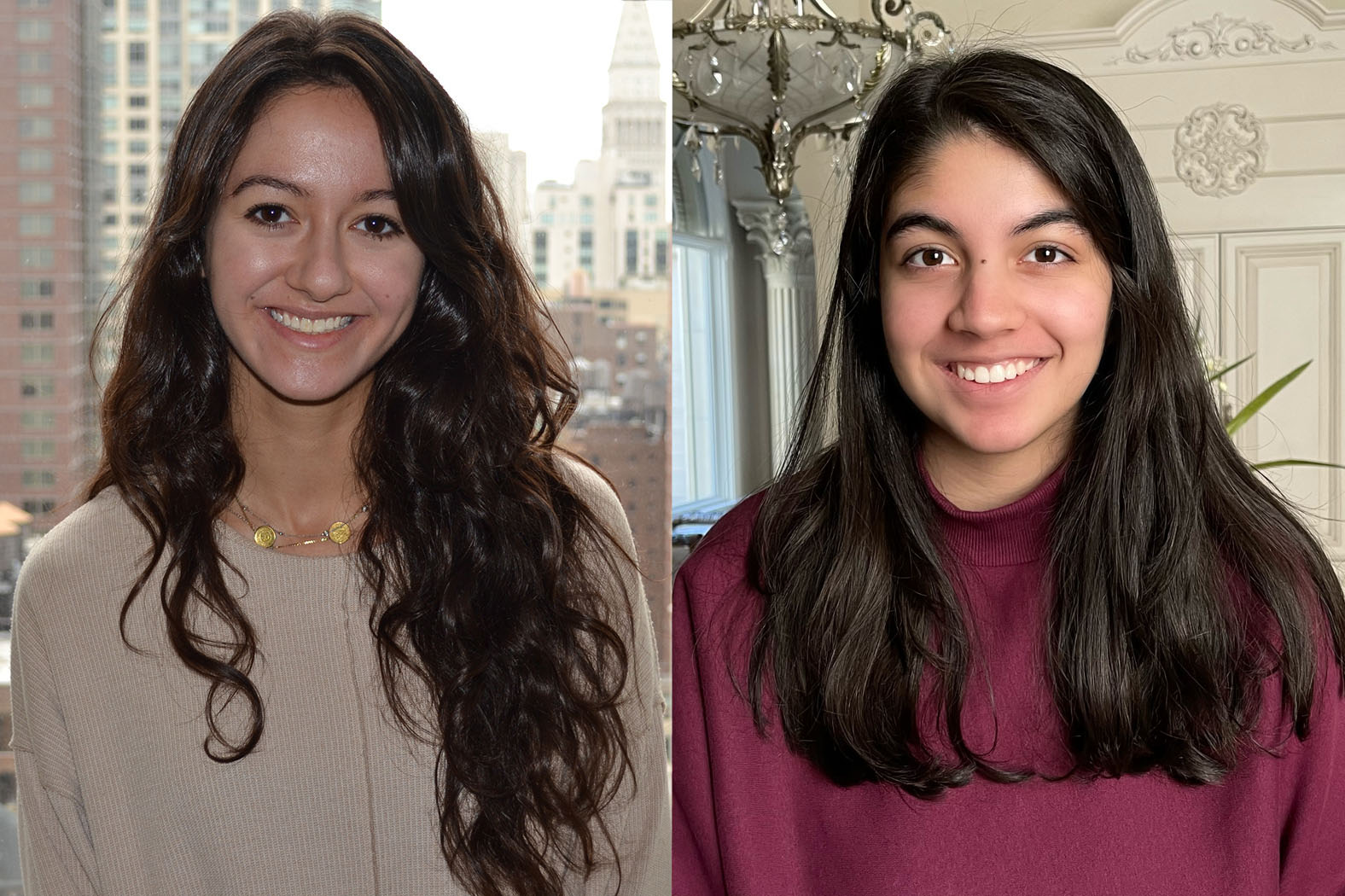 April is National Volunteer Month, and one of our most exciting new programs wouldn't be possible without the help of volunteers: CancerCare's Pen Pal Program! The Pen Pal Program is offered in partnership with Caring About Seniors and connects older adults with volunteer letter-writers to reduce feelings of isolation through the pandemic and beyond.
In this conversation, oncology social worker Danielle Saff, MSW, LMSW, and Caring About Seniors founder Nina Rawal discuss the power of connection and what it means to older adults.
Danielle Saff (DS): Nina, I know we're both passionate about the well being of older adults. Can you speak more when and why you founded Caring About Seniors?
Nina Rawal (NR): Caring About Seniors grew out of conversations with my own grandparents. I've been speaking to them more frequently during the pandemic, and because they weren't able to see friends or follow their usual routines, they were experiencing anxiety and depression. I thought if they were feeling that way, others must be feeling it too.
DS: Absolutely. I heard similar worries from my older adult support group about increased isolation and anxiety. Is that when you started reaching out to nursing homes?
NR: Yes, I contacted several nursing homes near me to see how I could help, and care administrators echoed my concerns about how lonely their residents were getting due to lockdown. I started Caring About Seniors to bring the community together and support our elders. As we learned more about their needs, we started writing letters, making masks, donating homemade baked goods for the seniors, and organizing GoFundMe campaigns to raise money for personal protective equipment and essential supplies.
DS: Caring About Seniors does so much—it's remarkable. I read about Caring About Seniors online and immediately wanted to get involved.
NR: I was excited to hear from you! I knew partnering with a national organization like CancerCare would be a great way to expand what we were already doing. Plus, my mom is an oncologist, so I know how meaningful working with cancer patients can be.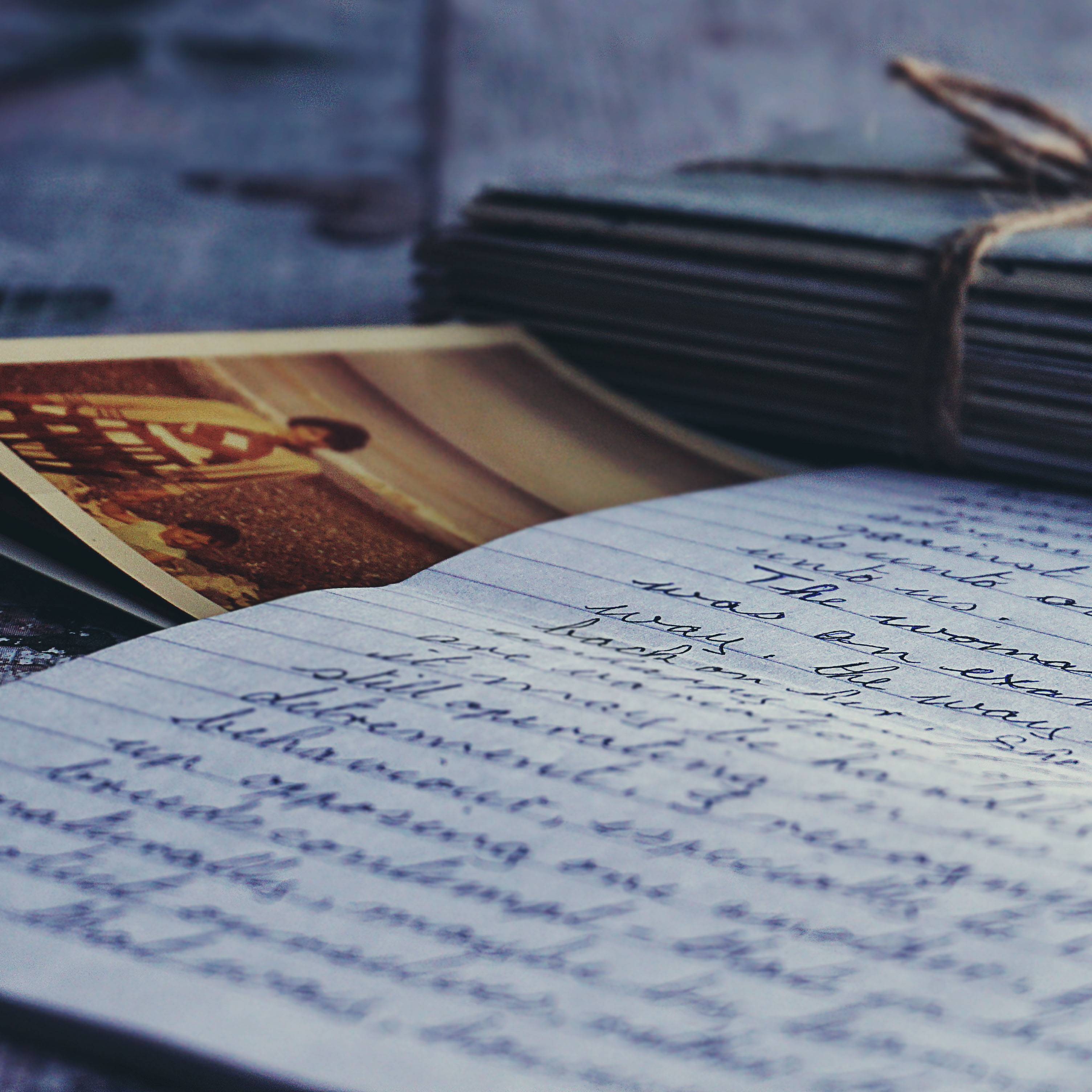 DS: In our discussions, we talked about how older adults aren't able to take advantage of the digital and virtual options that have helped a lot of us cope and stay connected. We live in a world of such instant gratification, but there is nothing like receiving a letter in the mail: the excitement of writing to someone, the anticipation of waiting for a response, the long-lasting joy of a tangible letter you can revisit again and again.
I review each letter that's sent between the volunteers and older adults [to make sure everything is appropriate], and it warms my heart to see what people are sharing. There are beautiful letters come on equally beautiful stationery. Others include stickers, photos or even drawings from their children. They're pouring themselves into each envelope.
NR: It's definitely a mutual relationship, with seniors learning about volunteers and volunteers learning about seniors. I think it helps to ground the volunteers when they see how much life has changed. Volunteers have said to me, "It's so different to hear about life before phones and the internet were everywhere." It sounds simple, but these realizations help them appreciate life and everything they're lucky enough to have. On the other side, seniors love to hear what life is like today for the volunteers. There's a moment of connection. Every letter represents someone reaching out to them.
DS: From a social work perspective, the letters are so beneficial for the older adults. When you're living with cancer, your life can feel defined by that diagnosis. It's remarkable to see the way writing helps them reflect on the entirety of their lives: the good, the bad and everything in between. People living with cancer are so much more than their diagnosis.
NR: Yes, that moment of connection is the reason I started Caring About Seniors. There's something special about both the letter-writers and letter-receivers sharing and hearing each other's stories across generations. It's amazing for me to facilitate these interactions and see how these stories are getting passed on.
DS: I'd love to talk more about the volunteers that make this program possible. Can you share more about the people who are writing letters?
NR: The core group of letter-writers started with my peers, other teenagers in my hometown in Arizona. Over the last year, our stable of volunteers has grown to include adults from across the country, medical students, young adults and even other seniors. It's a diverse mix of people, and many of them volunteer for our other mask-making, baking and crowdfunding programs as well.
DS: We're thankful for each and every volunteer! Even before the pandemic, there were already difficulties including older adults in a digital world, so these letters are an important connection to the outside world. It's so much more than words on a page. I see it every time I interact with a letter recipient: they express so much gratitude for the program. I feel the same way!
NR: I would love to spread that joy even further, and partnering with CancerCare will be key in the program's growth. I want to brighten seniors' days, to connect generations and remind everyone that even in these lonely times, there is hope and light to be found.
Have you been inspired to volunteer? Submit a contact from at caringaboutseniors.org to find out how you can help Caring About Seniors today!
If you are an older adult (60+) who would like to receive letters as part of CancerCare's Pen Pal Program, please reach out to Danielle Saff at dsaff@cancercare.org.
New Comment