Monthly Staff Feature: CancerCare's New Jersey Office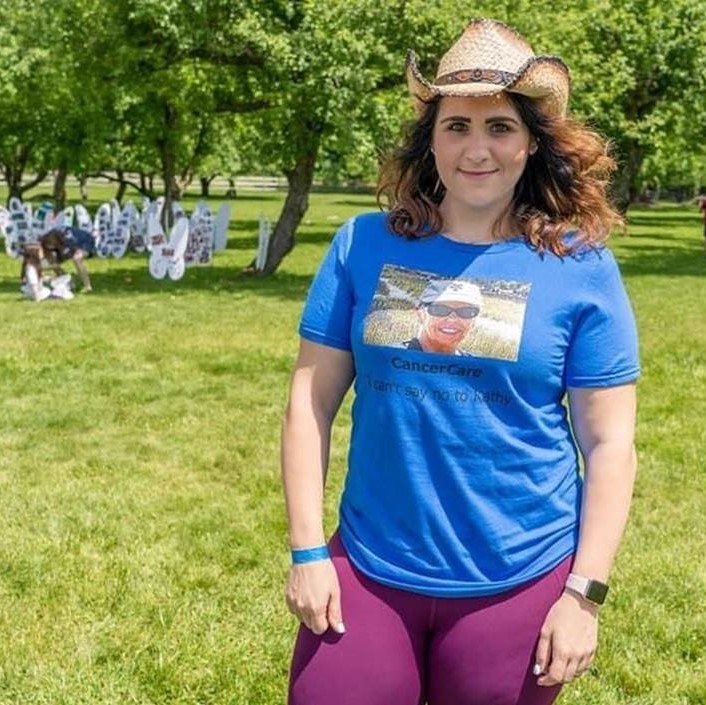 CancerCare's monthly staff feature recognizes the vital contributions of the many client-facing and behind-the-scenes teams that make our free programs and services possible.
This month, we're delighted to highlight CancerCare's regional New Jersey office and its Operations and Compliance staff member, Ariana, who manages both the compliance program for all of CancerCare and the social service operations for the New Jersey office. Ariana is instrumental in making sure CancerCare programs, like the Magnolia Meals at Home, Healing Hearts Bereavement Camp and New Jersey Wig and Prostheses clinic operate successfully.
Name: Ariana P.
Title: Senior Manager, Regional Operations and Compliance Programs
Team: New Jersey Office – Operations & Compliance departments
Time with Care: 9.5 years
What do you do at CancerCare?
I work between two departments, Compliance and Human Resources, as well as with our Social Service department. I work to ensure that CancerCare is HIPAA compliant and that all our staff are up-to-date with trainings. I also work closely with our New Jersey office's Magnolia Meals at Home program which provides nourishing meals to households affected by cancer, our annual Healing Hearts Bereavement Camp and I manage the New Jersey Wig and Protheses clinic.
What is your favorite thing about your job?
No day is the same, which keeps things interesting! I love being able to interact directly with our clients through the Wig/Prostheses and Magnolia Meals programs. Attending the Healing Hearts Bereavement Camp every summer is definitely the highlight of the year.
What sets CancerCare apart from other organizations?
CancerCare is true to its roots. We pride ourselves on being a client-focused organization. We always keep our clients at the forefront of our minds, which I think speaks volumes about the services we're offering.
Can you share an important service CancerCare has offered?
There are so many! There is a large quilt that hangs on the wall of our New Jersey office that holds a special memory for me. One year during our Healing Hearts Camp, every family was provided a fabric square that they could decorate and add a special note to honor their loved ones lost to cancer. After the squares were collected from every family, our staff and volunteers worked incredibly fast to sew the squares together. A few short hours later, the families were able to see their creations sewn together as a completed quilt. At this year's Healing Hearts Camp – the first in-person camp since the pandemic – we had our first-ever, self-created kids' dining table. Generally, campers tend to enjoy the meals with their families, but this year was different – the kids seemed to make a conscious decision to sit with other kids – I've never seen anything like it. Children had been remote and isolated from other kids over the last two years and I think having that nurturing, calming place where they could be themselves and connect with others going through similar losses made a huge difference.
How has working at CancerCare affected or changed you?
CancerCare is all that I know in terms of a professional work life – it was my first (and only) professional job out of the college. Working here has made me more compassionate, understanding and appreciative of what I have.
What is one nonprofit organization besides CancerCare that you'd like to highlight and why?
I support the Tunnels to Towers Foundation. They honor first responders and military families by providing mortgage-free homes or paying off the mortgages for families who have lost a loved one in the line of duty.
New Comment