Honor the Caregiver in Your Life With #CaregiverCandids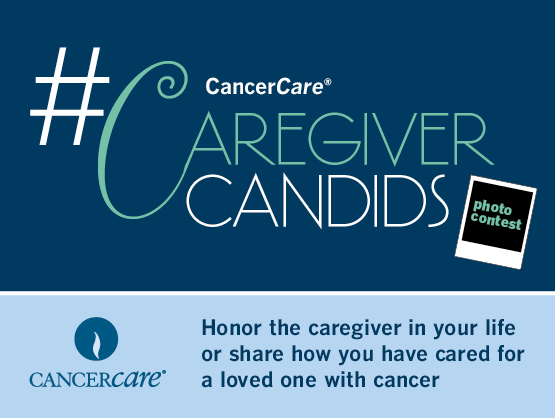 Honor the caregiver in your life
In honor of National Family Caregivers Month, CancerCare is encouraging anyone affected by cancer to recognize caregivers by sharing a photo that represents this important role.
We want to know how being a caregiver, or being cared for when you needed it most, has impacted your life. Honor your family, friends, your pet, a health care professional or tell us how you were a caregiver – the choice is yours!
Participating is simple. Today through December 15, visit the contest page, log in, and upload a photo. The next step is to encourage others to "like" your photo.
Three finalists with the highest number of likes will be selected and our panel of judges will choose the winner. Top photos will be showcased nationally on our website homepage and social media pages.
The winner will receive a $250 gift card, so enter today! Prize packs will be awarded to second and third place winners.
Are you a caregiver? You deserve support. CancerCare provides free, professional support services for caregivers and loved ones, as well as caregiving information and additional resources.
New Comment