Cancer and Your Mental Health: Dealing with Cancer Emotionally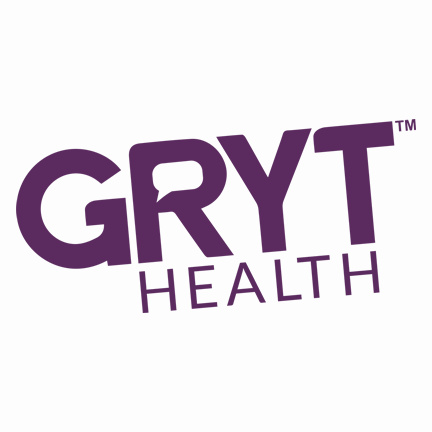 This post originally appeared on the GRYT Health blog and is adapted with permission.
CancerCare social worker Charlotte Ference, LMSW, recently joined GRYT Health to talk about dealing with cancer on an emotional level. During her presentation, Charlotte shared stressors likely faced during certain stages of a cancer journey and coping mechanisms that can help to work through those stressors. This article outlines these stages, covering the stressors and coping strategies discussed. View the recorded program »
Initial Diagnosis
The emotional turmoil cancer brings can start even before the official diagnosis. The uncertainty before and during the diagnostic period can cause some of the highest points of anxiety. Cancer's impact is felt long before the word "cancer" is even brought into the conversation.
During the diagnosis period it's helpful to keep a notebook with appointments, scan dates and to track your mood. Online communities can also be helpful.
Beginning Treatment
It can feel lonely and isolating receiving a diagnosis of cancer, especially during COVID-19 when normal avenues of support are limited. This is also a time with a lot of change: new relationships are formed with doctors and medical teams, and a lot of information is shared. There is a lot going on and often your brain will feel like it's in a state of shock.
During this time, it's helpful to make a list of questions to ask. There are also organizations out there that provide diagnosis-specific information. Whether it is a hospital-run support group, advocacy organization or a non-profit, all those resources are available to you. Use them to crowd-source questions, gather information and gain a better understanding of what to expect during your treatment.
Scans & Results
Often scans and blood work are used to monitor whether treatment is effective, but scanxiety is real. The waiting periods and online results often show hard to understand medical information, which can lead to more stress and anxiety.
It is helpful to set up a communication strategy with your medical team to know how to reach out when you receive these results and who to contact. Cognitive Behavioral Therapy (CBT)-style thought records can be helpful in recognizing and interrupting thought patterns. This involves writing out what we are thinking and where that thinking is leading. Often we fall into an all-or-nothing mindset or catastrophizing, leading to more anxiety and stress.
Post Treatment
Mental health struggles don't end when the treatment does. Instead, they are replaced with additional concerns and worries. Cancer survivors face stress about workplace disclosure, recurrence, possible immunocompromised status and unmet needs after they move on from their medical team.
When dealing with post-treatment anxiety, reaching out to support groups and counseling can be helpful. Another resource you can practice alone is journaling. Often the act of expressing the emotions going on within can be therapeutic by itself.
Recurrence
When recurrence occurs, economic stability plays a big role in mental health. Repeating treatments, taking time off of work or school and shame that the cancer has returned are all stressors during this period.
It is important to plan small acts of kindness toward yourself and rest without guilt. Searching for cancer-specific forms of support can be helpful as well, whether it is a cancer-specific support group or therapist.
Metastatic Cancer
Physical side effects of treatment that exacerbate other health issues accompany metastatic cancer. There is often a feeling of lack of control and managing financial toxicity and challenges affording home care. The psychological effects of treatment may increase for long-term treatment.
It's important to have open conversations with your care team, family and friends about what you are experiencing. Peer support can be helpful, especially as peer groups move to a virtual format. CBT-style reframing is also helpful in moving away from win/lose or either/or thoughts and emotions.
Additional Coping Techniques
Besides the coping techniques mentioned above, here are some others to try:
Thank you to GRYT Health for partnering with CancerCare on this important program! To learn more about GRYT, visit grythealth.com
New Comment