CancerCare Receives One of Eleven Grants Awarded at AVON 39 The Walk To End Breast Cancer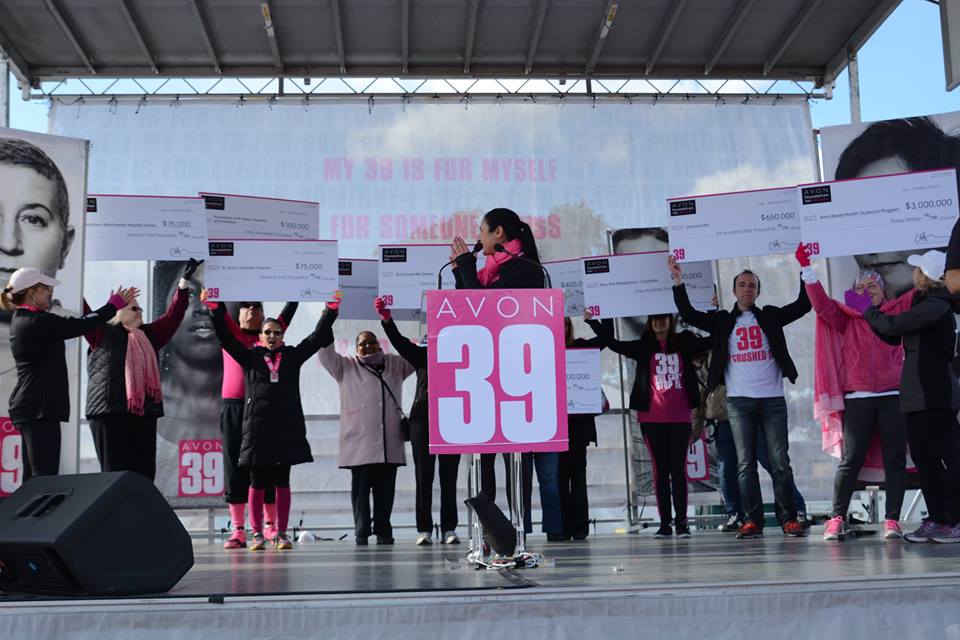 CancerCare wishes to express our immense gratitude to the Avon Foundation for Women for awarding our organization a generous $650,000 grant to support the AvonCares program. AvonCares has provided direct financial assistance to more than 80,000 low-income breast cancer patients in 50 states since 2000.
The grant was presented at AVON 39 The Walk to End Breast Cancer, which concluded this past weekend in New York. Ending the Walk's 13th season on a high note, participants raised $8.7 million to accelerate breast cancer research, improve access to screening, diagnosis and treatment, and educate people about breast cancer.
At the event, Sheri McCoy, CEO of Avon Products, announced 11 new grants to local breast cancer organizations, including CancerCare, ensuring that the funds raised would immediately benefit the Greater New York community.
"As this year's AVON 39 series comes to a close in New York, we couldn't be more grateful for all 3,500 39ers that united together throughout this memorable weekend with one common goal: to eliminate breast cancer," said Ms. McCoy. "The grants distributed today will help us do just that. I'm honored to have the opportunity to give them to the doctors, researchers and other medical professionals who will use these funds to help change and save lives. We thank each and every one of you, as your 39 has helped make this possible!"
Thanks to the efforts of all who participated in AVON 39 and the generosity of the Avon Foundation for Women, CancerCare will be able to further our mission of providing help and hope to anyone affected by cancer. Through our counseling programs, financial assistance grants, educational resources and community programs, CancerCare is committed to helping people manage the emotional, practical and financial challenges of cancer.
For more information on eligibility for AvonCares, please call our Hopeline at 800-813-HOPE (4673) or visit our financial assistance page.
New Comment