Monthly Staff Feature: Rachel Ciborowski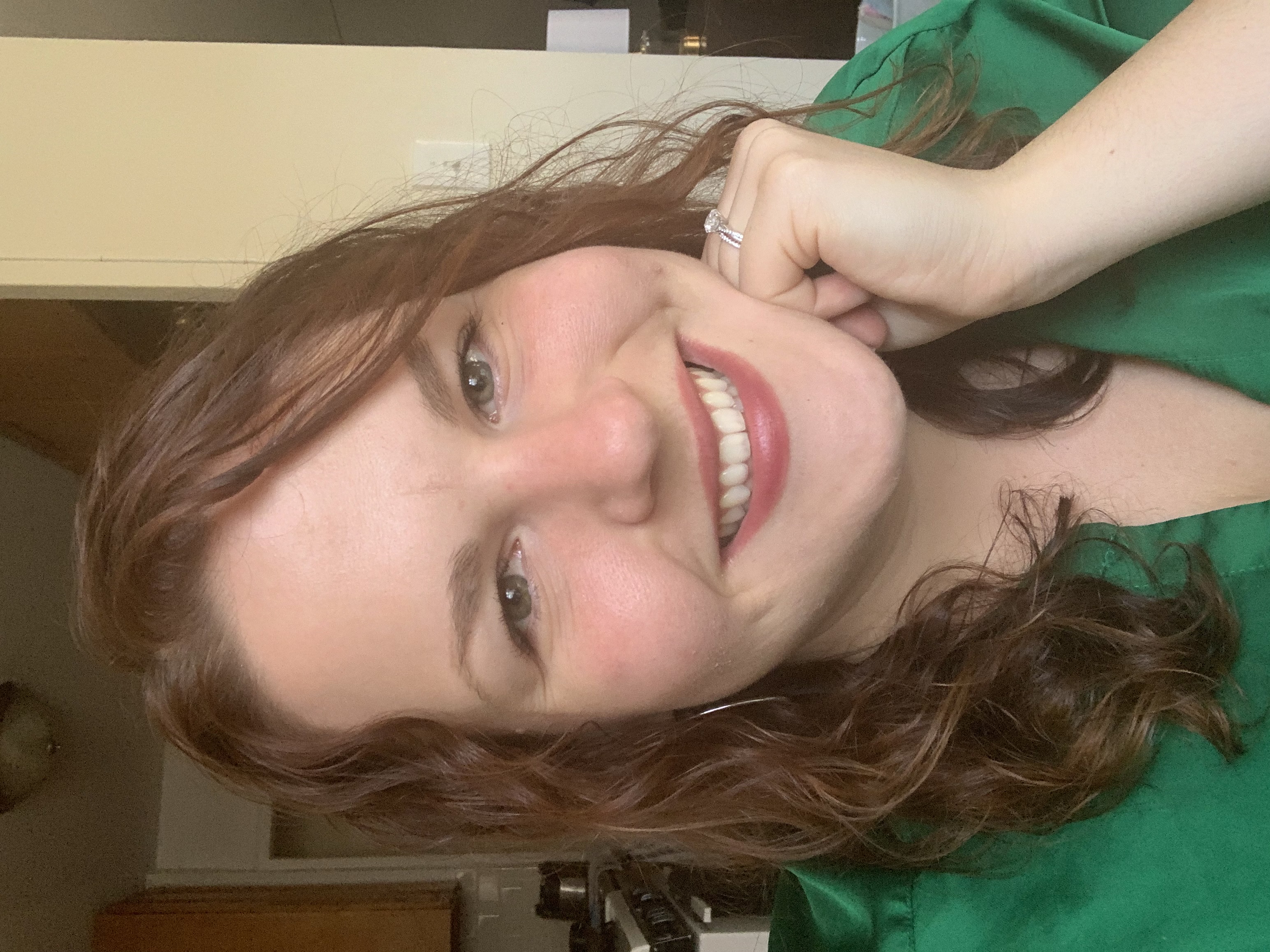 CancerCare's monthly staff feature recognizes the vital contributions of the many client-facing and behind-the-scenes teams that make our free programs and services possible.
This month, we're thrilled to feature Rachel Ciborowski from our Individual Giving team. Individual Giving focuses on the cultivation and stewardship of individual donors (rather than foundations or other grant-making organizations). This important work requires close collaboration across the organization. Individual Giving sits within our broader Development department, which strengthens donor relationships and raises funds to support CancerCare's free programs and services.
Name: Rachel C.
Title: Associate Director of Individual Giving
Team: Individual Giving
Time with CancerCare: 2 and a half years, since September 2019
What do you do at CancerCare?
As the Associate Director of Individual Giving, I work with a team that manages CancerCare's fundraising efforts as it pertains to individual donors, direct mail, planned giving and CancerCare's Young Professionals Committee. I am fortunate to collaborate with and learn from individuals across all departments to implement fundraising strategies.
How has working at CancerCare affected or changed you?
Working at CancerCare has helped me understand the importance of patient advocacy and addressing healthcare disparities across the country. It may seem obvious to say not everybody has equal access to care, much less the quality of care they need to make informed decisions on their treatment. But it is another thing entirely to hear it first-hand and work in a community that addresses these issues. I am constantly learning about new studies and resources that are aimed at breaking down barriers to care.
What sets CancerCare apart from other organizations?
I think CancerCare's highest point of differentiation is that we are addressing the everyday needs that people affected by a cancer diagnosis face. We are not providing medical care or doing research to cure cancer, though those are hugely important endeavors that allow patients to live better and live longer. Instead, we help individuals manage the day-to-day impact the diagnosis has on their lives.
New Comment