CancerCare's Young Professionals Committee's 5th Annual Fundraising Event Raises Over $7,500 To Support Young Adults Impacted by Cancer
June 16 marked CancerCare's Young Professionals Committee's (YPC) 5th annual fundraising event. The event "Cocktails for a Cause," which took place at the Michael Kors Building's Rooftop Garden in Manhattan, brought together nearly 100 young professionals and CancerCare supporters, helping to raise over $7,500, exceeding the goal, towards supporting young adults impacted by cancer.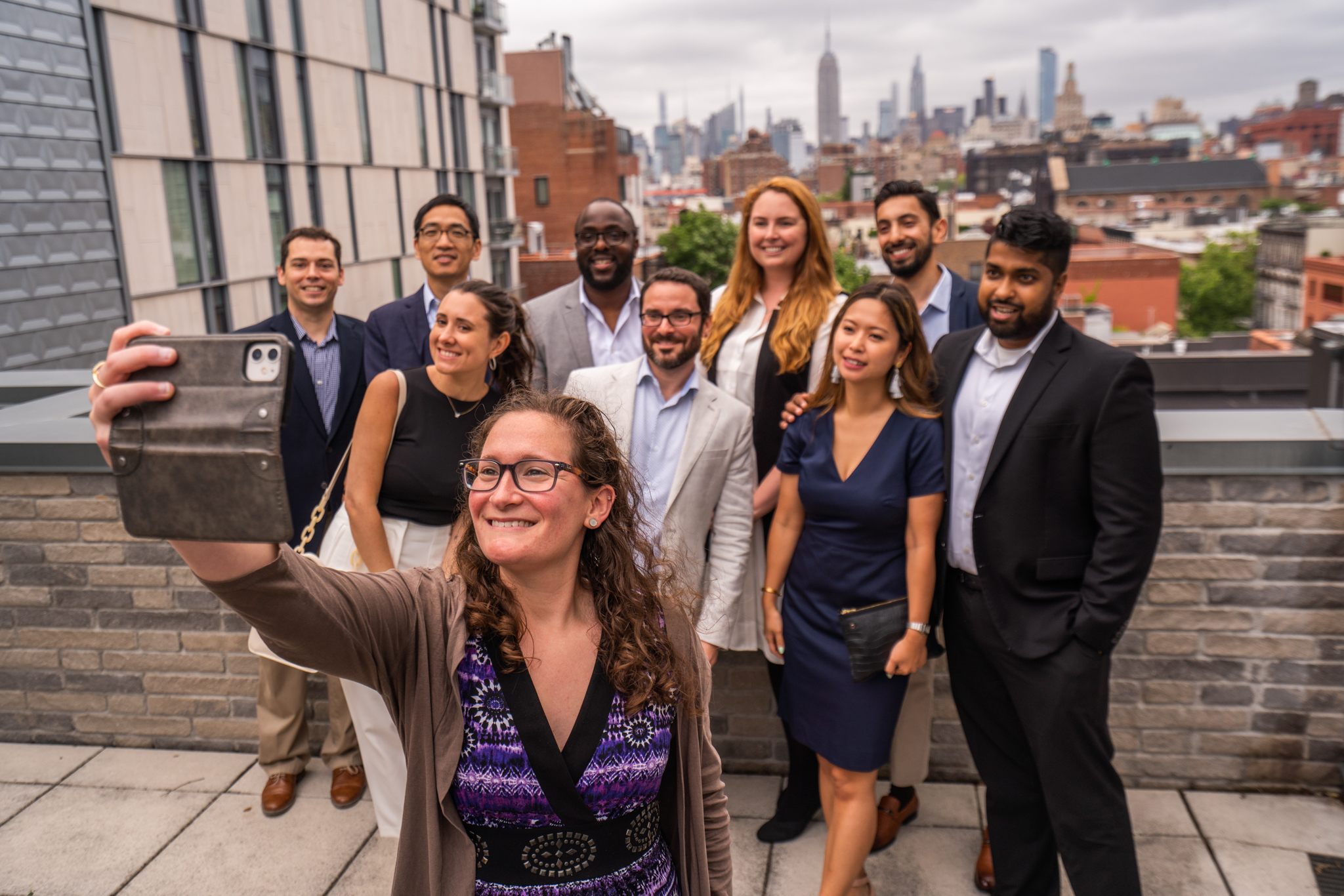 Attendees had the opportunity to reconnect and meet new people after a pandemic pause, enjoy refreshing cocktails, nibble on tasty hors d'oeuvres and bid on various raffle prizes, including tickets to see The Tonight Show with Jimmy Fallon, the Today Show's Summer Concert Series, Pilates classes and more.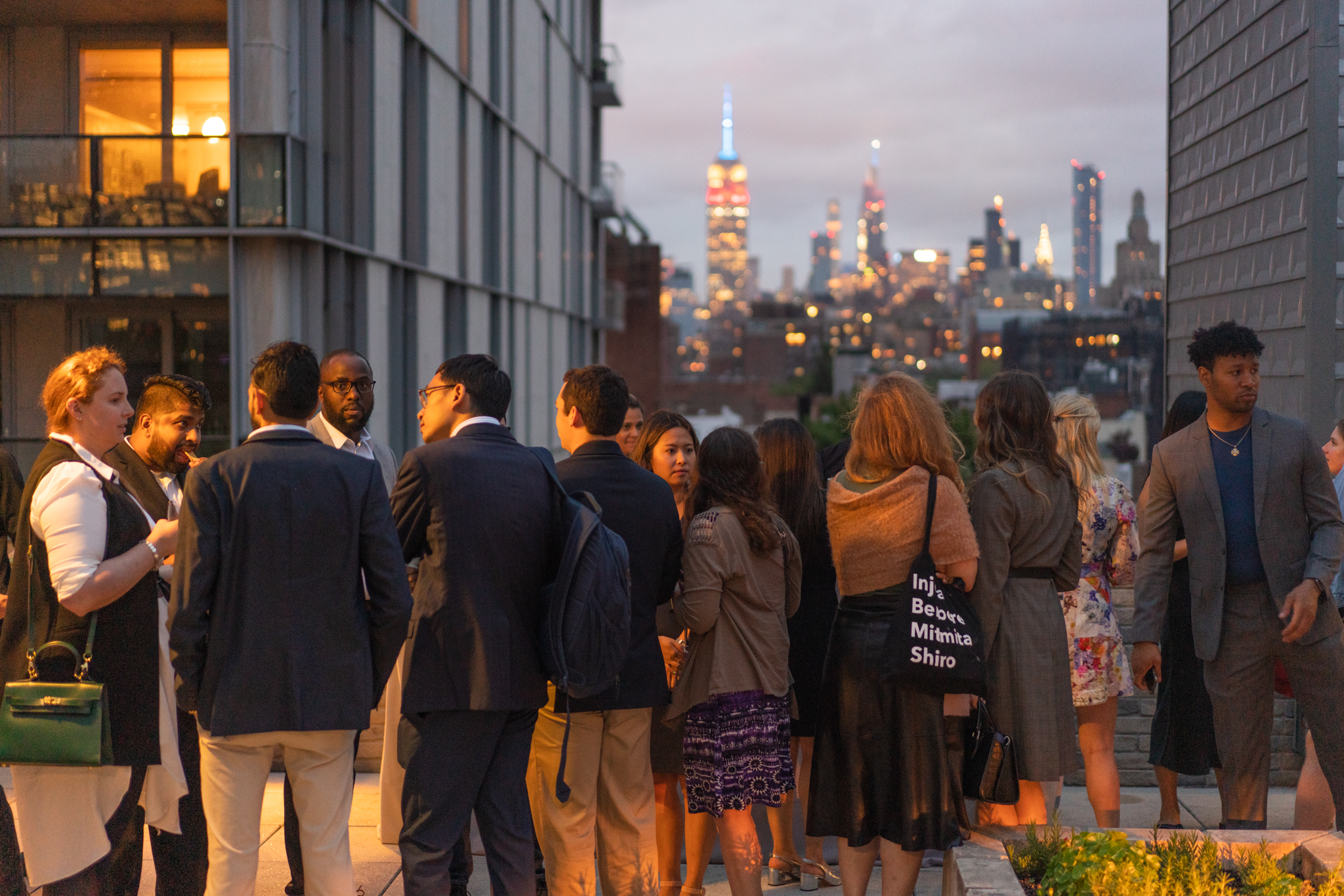 Eunice Hong, CancerCare's Director of Philanthropy thanked attendees for supporting the YPC's initiatives "to make a meaningful difference in the lives of young people impacted by cancer." Christine Verini, CancerCare's Chief Operating Officer and Susan Smirnoff, CancerCare Board member also shared remarks and welcomed the rooftop attendees and those interested in learning more about CancerCare's mission.
YPC member Alex Lavecchia shared his personal involvement and connection to the YPC and how CancerCare helped him through his cancer diagnosis. "I called CancerCare and somebody answered. That's the beauty of this organization, somebody is always there. A complete stranger changed my entire outlook on what I was going through…When presented with the opportunity to join [the YPC] I jumped at it. I met an incredible group of people who were giving their time, themselves and everything they had to help others much like me."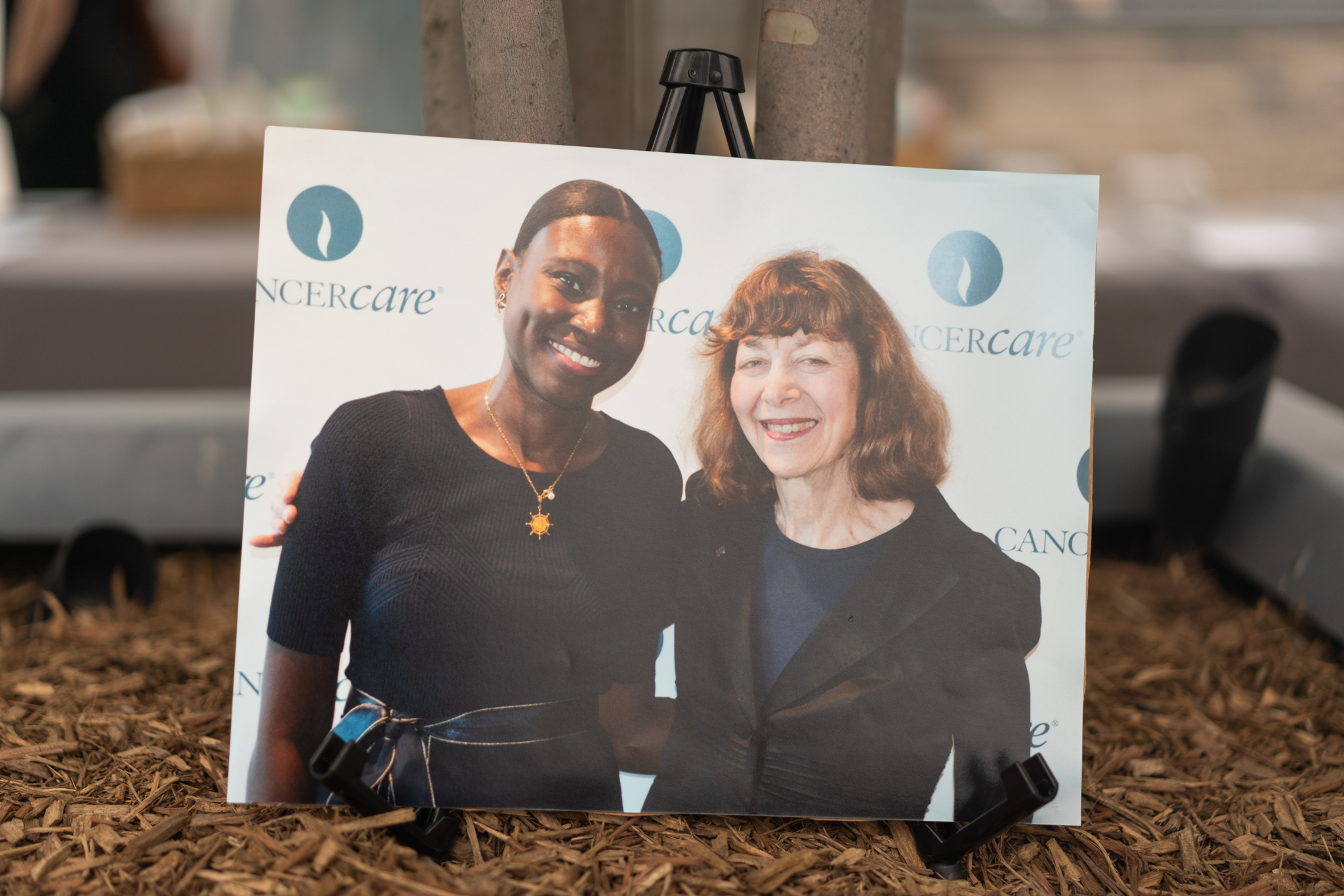 Later in the evening, Louis DeCaro, Head of Banking at Blaylock Van, an investment firm in midtown Manhattan, offered a touching tribute to Seyna Ba, his former colleague and CancerCare's former YPC Chair who we sadly lost to cancer in 2021. Seyna, he shared, had the ability to get a room dancing. "She was a people person. Everyone she touched loved her and trusted her. She will never leave us in our hearts."
Eunice added that one of the initiatives that Seyna was most passionate about was the YPC Scholarship Program and supporting young adults' educational journeys. Since 2020, the YPC has supported eight young individuals with scholarships. Favour, one of the YPC's outstanding 2022 Scholarship recipients, shared how CancerCare has played an important part in her and her sister's life after they lost their mother to cancer. "CancerCare was such a big support system for [her sister]. She had such a good time and such a great experience with CancerCare that she suggested that I join too." We are incredibly proud of all that Favour, who is going off to college this fall, has accomplished, along with our other YPC Scholarship recipients.
Thanks to our Young Professionals Committee members for all their efforts, passion and support in helping young adults who are impacted by cancer.
We are additionally grateful to the evening's supporters for making this event possible. A huge thank you to these generous individuals and sponsors for their contributions:
Dr. Carolyn Messner, DSW, BCD, FAPOS, FAOSW, LCSW-R

10th Street & Ave C Wine & Liquor
NBCUniversal
Today Show
The Tonight Show Starring Jimmy Fallon
Watch What Happens Live with Andy Cohen
Michael Watson
WundaBar Pilates
WundaBar
Beauty For All Industries (BFA)
CrossFit Gantry in Long Island City
Special thanks to Anthony Kardonsky and Noam Cohen for volunteering their time and services for the evening's event.
To learn more or to get involved in CancerCare's Young Professionals Committee, contact Eunice E. Hong, Director of Philanthropy, at ehong@cancercare.org.
New Comment