Why Stephanie Supports CancerCare's Walk/Run for Hope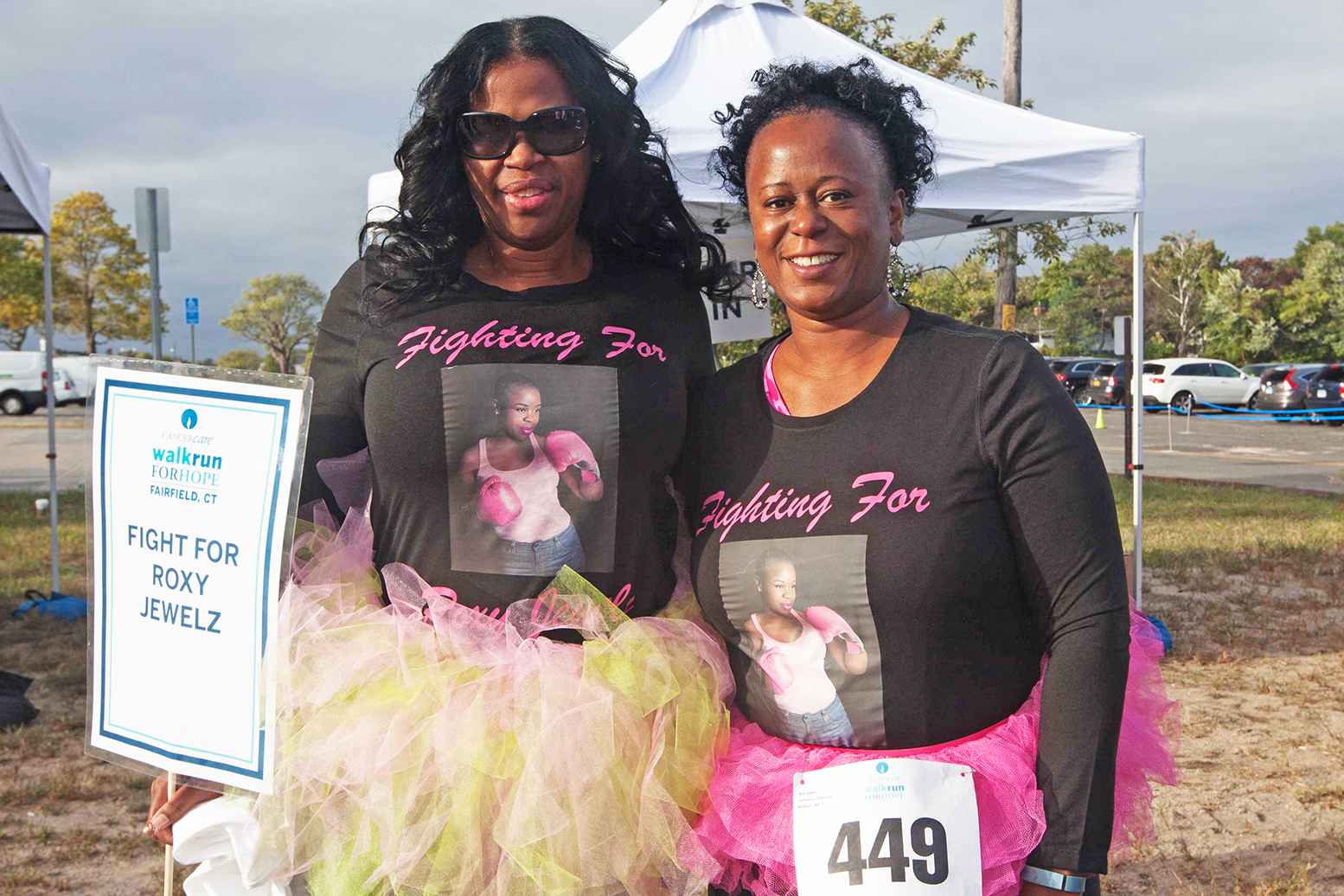 For the past two years, Stephanie Hall has been a fixture at CancerCare's Fairfield Walk/Run for Hope. Each year, she and her team, "#noonefightsalone," arrive in brightly-colored tutus, ready to spread smiles and show support for members of their Connecticut community who are facing a cancer diagnosis.
"I wanted to lighten it up," she says, explaining her signature outfit. The tutus are made by her daughter, Quantishay Hall, in colors representing friends and loved ones who have different types of cancer. "There are all sorts of cancers that people are battling and it's a horrific disease. But I wanted to add a lighter element to it. People love seeing the tutu. It takes them out of the element."
The event is more than just an occasion to spread joy – for Stephanie, this cause is deeply personal. She received support from CancerCare while her friend was coping with cancer, and is now a passionate advocate for the organization's mission: to provide emotional, practical and financial support to people with cancer, as well as their support networks.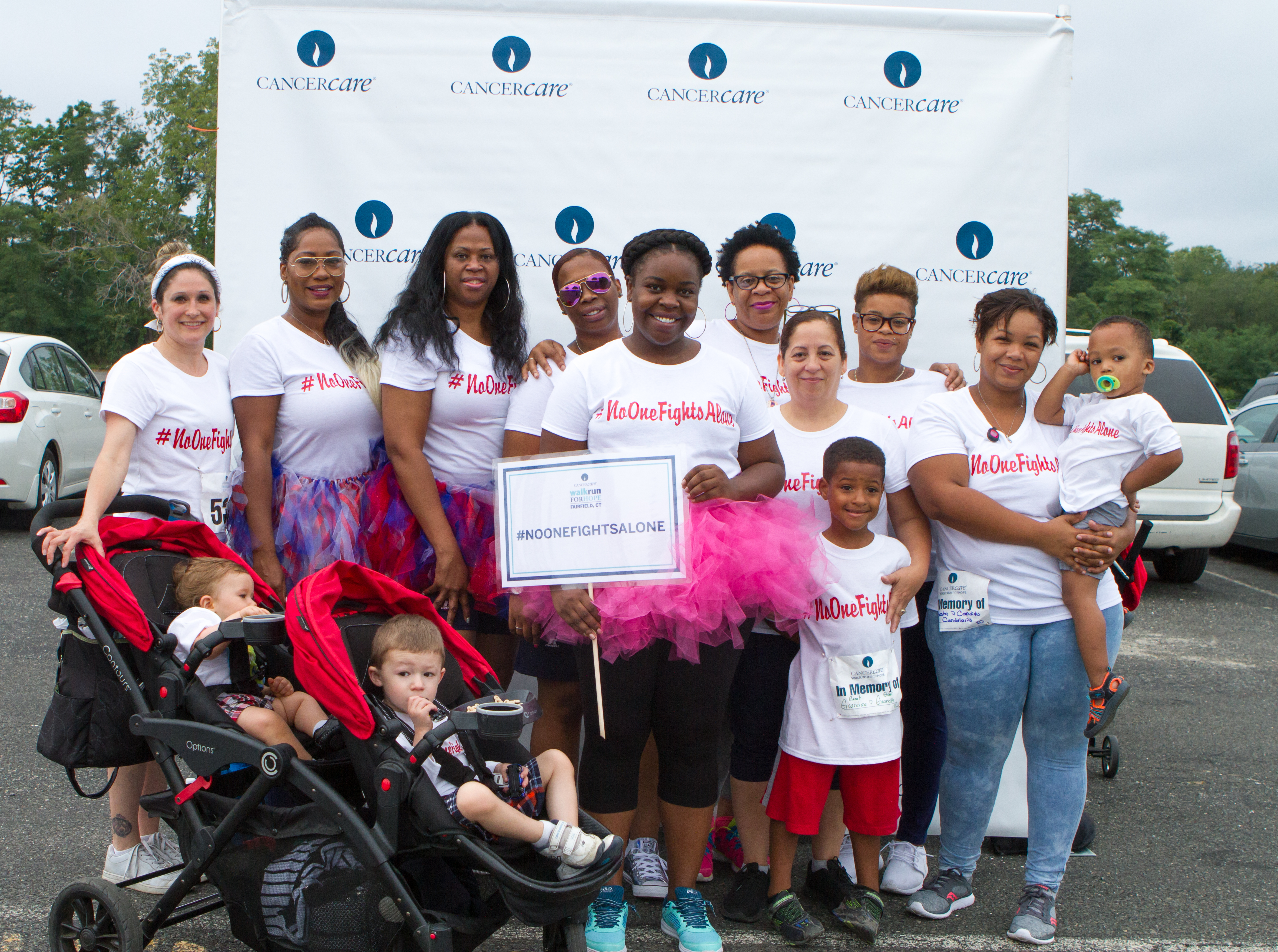 "When you think of cancer, usually you think of the person going through it, and not necessarily everyone affected," she says. "This is the one organization out of many nonprofits that I've supported that has a service that helps everyone that's affected by cancer. CancerCare doesn't just support people who have cancer and are struggling. They also support families, children, caregivers, loved ones – whoever asks for help. It has a broad effect of love."
Stephanie first learned about CancerCare when her best friend, Roxy, was diagnosed with breast cancer. At the time, she very much wanted to support her friend, but was nervous about saying the wrong thing.
"I felt a sense of being lost, like there was nothing I could do. I felt helpless. I felt like I wasn't educated to say the right thing, and that anything I could say would be wrong. I didn't want to hurt her or make things worse."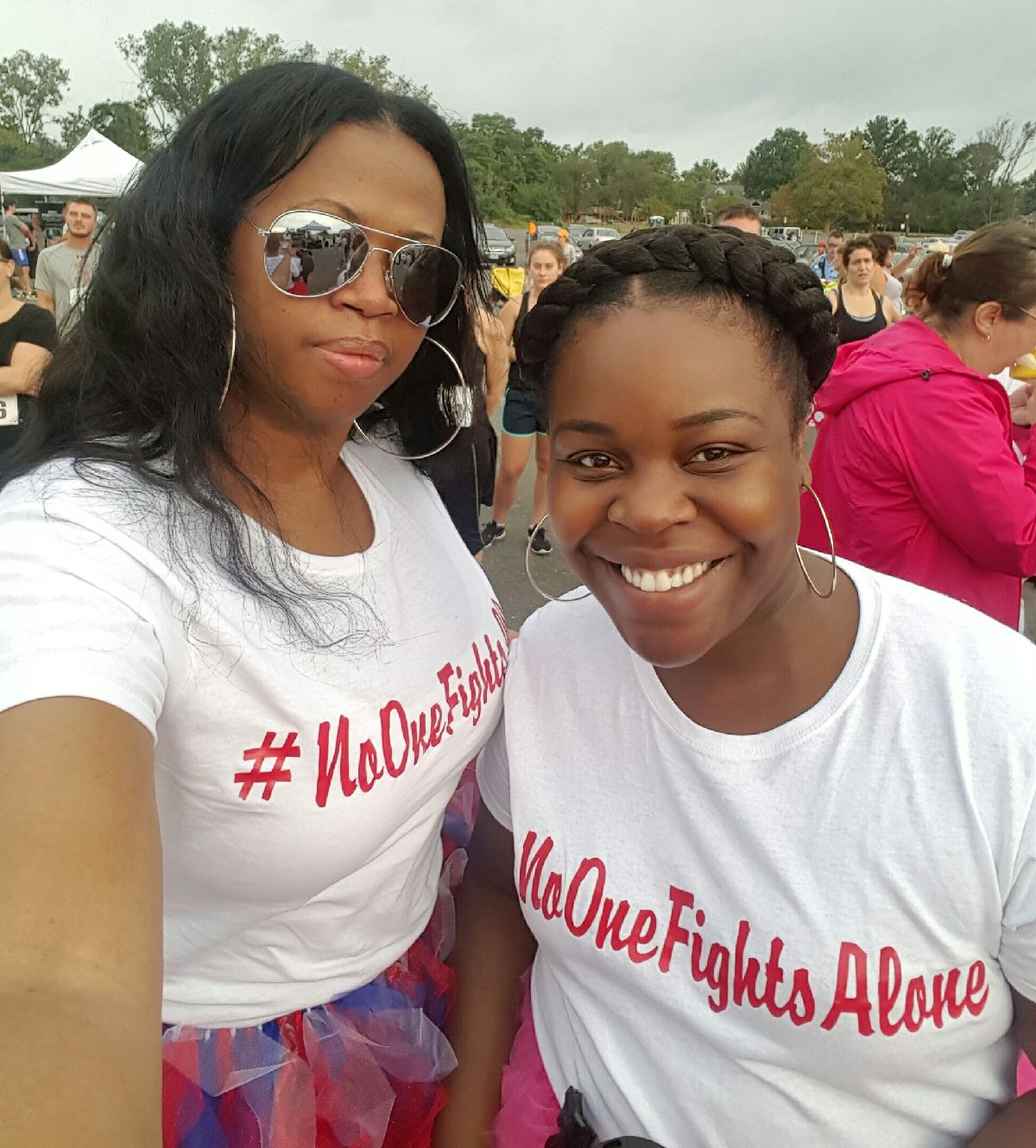 To complicate matters, Roxy had recently moved from Connecticut to South Carolina with her five-year-old son. She had no other family or friends in her new home. For the most part, Stephanie – a resident of Bridgeport, CT – would be supporting her friend remotely.
Another friend who was a cancer survivor connected Stephanie with a CancerCare oncology social worker. Stephanie recalls: "During that first phone call, she gave me a whole wealth of information. She walked me through what my friend would be going through in South Carolina, what to expect and how to help her. It made it possible for me to communicate with her about her situation."
The ball kept rolling from there. Stephanie told her friend about CancerCare, and it soon became a lifeline as she adjusted to her diagnosis and to life in a new state.
"CancerCare helped her talk about information she was unsure about. If she had questions after talking to the doctor, she could get counseling for that over the phone. It helped her figure out questions to ask her doctors." The organization also provided Roxy with age-appropriate resources for her son.
Feeling grateful, Stephanie wanted to know what she could do to support the organization. When she first attended CancerCare's annual Fairfield Walk/Run for Hope, she went alone, wearing a shirt with a photo of Roxy post-mastectomy, sporting a shaved head and pink boxing gloves. The next year, she brought a team of twenty people with her. This year, she's hoping for more.
"It's a fun, family event. My goal is to get as many people to join and learn about these services as possible. CancerCare just feels like a big, loving family. Everyone's there to help and support."
Read more about CancerCare's support services for caregivers and loved ones.
New Comment