Vera's Story of Help and Hope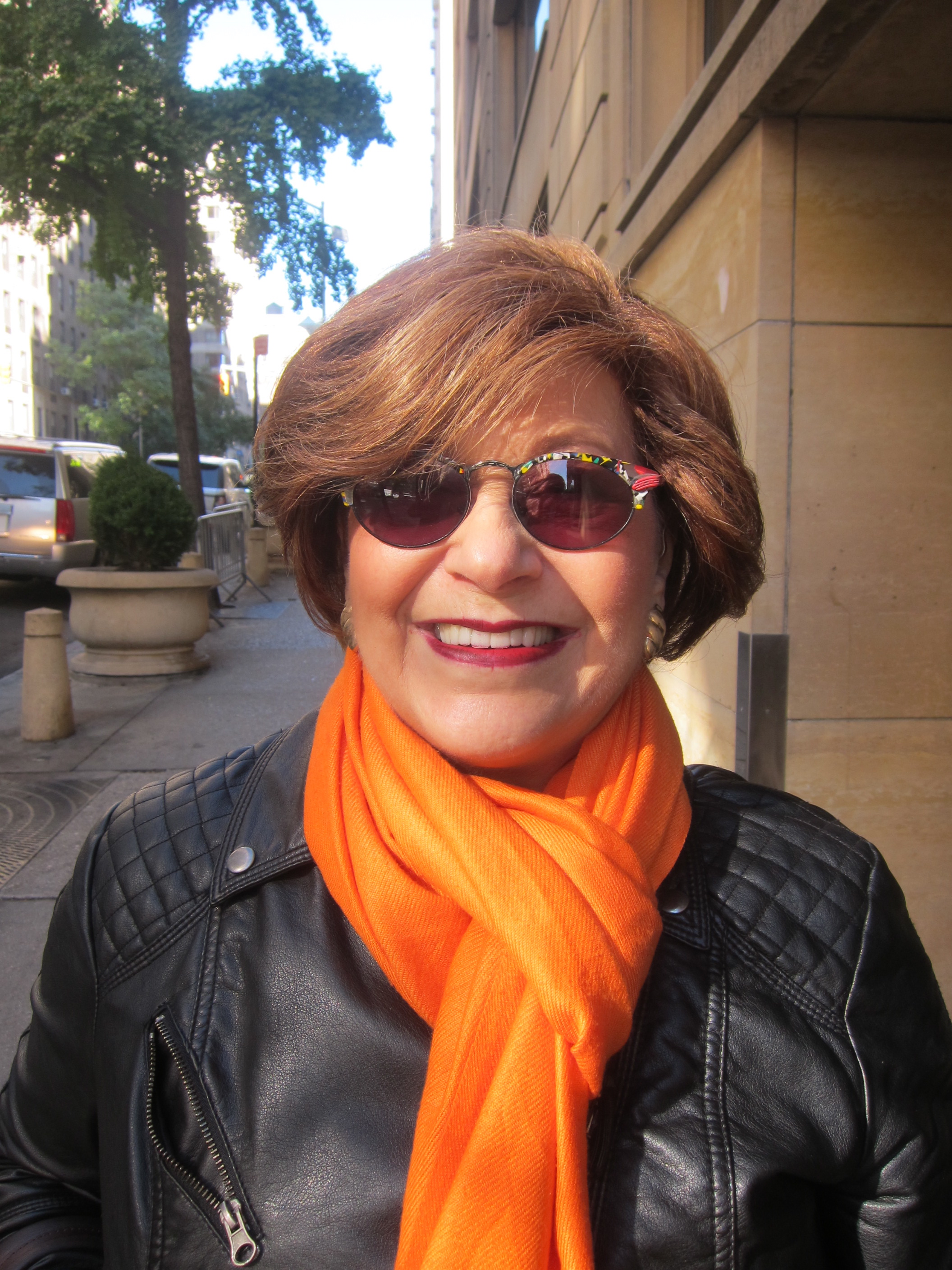 Vera, breast cancer survivor
Advocating for the well-being of others has always been a priority for Vera, who is the founder of a career advancement firm specializing in diversity recruiting. But she quickly began to realize the importance of advocating for oneself after being diagnosed with breast cancer in April 2014.
"I didn't know a thing about breast cancer. I was totally in the dark and only knew that I'd been lucky up to this point," shares Vera, 71. "There was urgency and I had to be aggressive to get what I needed. I had to make sure that I was taken care of the way I needed to be taken care of."
Vera soon underwent an MRI, biopsy and surgery to remove the tumor. Chemotherapy and radiation followed in her treatment plan. "I hated going to chemotherapy the first day and then saw that I had to change my attitude. My friend said you have to be grateful because how many women out there with cancer don't have access to treatment. That changed my thinking and I started to see that people were there to help me. They were my friends, not my enemies, so I went in with a smile."
Throughout her treatment, Vera leaned on a network of caregivers and was referred to CancerCare through several members of her synagogue. "I've been very open about my diagnosis and that has been part of the support. The people in my synagogue are very supportive, always asking me what they can do. Some have even begun telling me how they've survived cancer and it has been very inspiring. It shows me that I'll have a long healthy life ahead of me."
Vera credits her CancerCare oncology social worker for helping to navigate the emotional, physical and practical challenges associated with her diagnosis. "I received total support from Alison. Total understanding of how I felt and that I was not crazy. I couldn't have gotten through this without her."
Through her cancer experience, Vera says she has become a much stronger and more compassionate person. "I used all of my survival skills. They were put into play as soon as I had that mammogram and heard the doctor say, 'Oops it looks like we've got something here.' I went into gear immediately."
"I've learned to be really very supportive of other people and what they're going through. Everyone needs people to care about them, to love them, to be thinking about them and hoping that they are going to be ok. Everybody needs it. It's really been a huge lesson for me and has made me very aware of how fragile we are."
Continuing to do the work that she loves, maintaining a positive outlook and staying up to date on cancer treatment information has helped Vera to heal and regain a sense of normalcy.
"One message I would share after going through this is to advocate for yourself every minute. You've got to stand up for yourself. No one knows what you need better than you."
New Comment