Twenty-Five Years of Change: Lung Cancer Then & Now
November is Lung Cancer Awareness Month. Winfield Boerckel, MSW, MBA, LCSW-R, heads CancerCare's Long Island office and leads our national lung cancer program. After 25 prolific years at CancerCare, Win will be retiring this December. We are honored to share a retrospective of his time in oncology social work and how lung cancer has changed since 1996.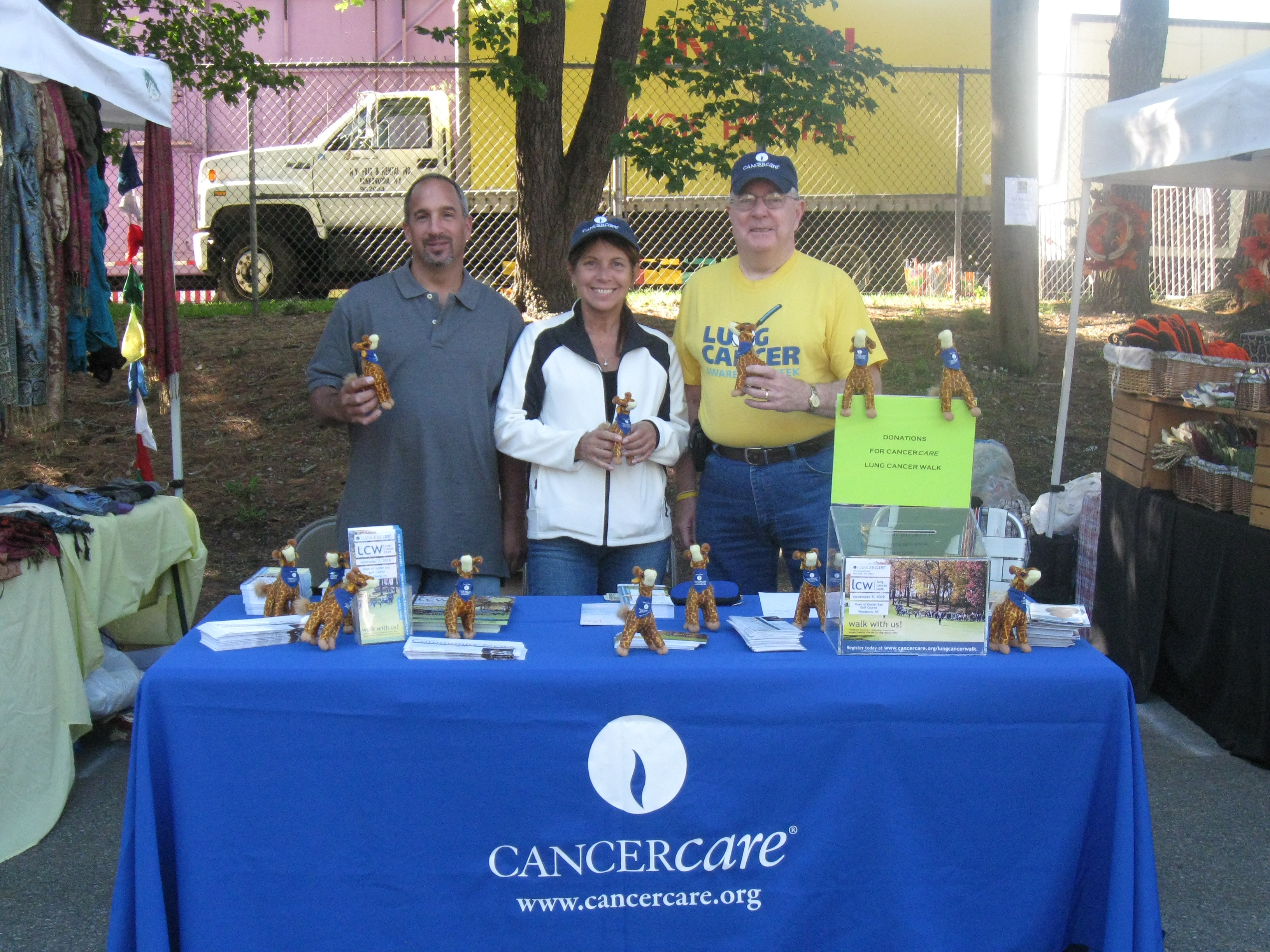 I never expected to go into social work. I had a long career with the Long Island Railroad as a railway civil engineer, and after I retired at age 50, I found myself searching for a meaningful way to use my time. I decided to pursue my master's degree in social work and interned with CancerCare as part of my field placement studies. I worked in a hospital for a brief period before returning to CancerCare full-time in April 1996. When I was assigned my first support group, 6 of the 10 members had lung cancer. This became the basis for a lung cancer patient support group, which I have run ever since.
My first wife passed from breast cancer in the 1980s, so after becoming an oncology social worker, I anticipated that I would specialize in that population. However, as time went on, I built a reputation as "Mr. Lung Cancer." I'm grateful to have become so involved with the lung cancer community, locally, regionally and even internationally.
Then: The Lung Cancer Experience
Being diagnosed with any type of cancer is always scary, but in the mid-90s, lung cancer was particularly difficult from a patient perspective. It was almost always considered a terminal disease. Treatment options were limited and not easy on the body. There were some chemotherapies but they were cytotoxic, meaning they killed both cancer cells and healthy cells. Many were diagnosed in later stages, when surgery may not be an option, because effective screening was not yet available.
As soon as I started working with lung cancer patients, I realized that there were relatively few resources for people affected by lung cancer. It was (and still is) a stigmatized cancer, seen as a smoker's disease, and something that people had done to themselves. In reality, there are many people with lung cancer who have never smoked, but they still often feel guilt and shame about their diagnosis. I've spoken with many clients—smokers, non-smokers, former smokers—who are embarrassed of their cancer because they worry what people will think. That's not something a person should have to worry about.
Now: Advances in Treatment & Screening
There are more treatment options for lung cancer than ever before, and the science has progressed in leaps and bounds. About 10 years ago, researchers started to develop drugs called targeted therapies that, unlike chemotherapies, are better at targeting and preventing the lung cancer cells abilities to grow and spread. We're learning more about lung cancer subtypes through a whole new diagnostic process called comprehensive biomarker testing, which helps health care providers figure out which targeted therapies might work best for each patient. A colleague says that we should call it "lung cancers," not "lung cancer": it's more like a group of related diseases with distinct qualities, rather than one type that always acts and responds the same way. Cancer is a disease of change, and we're now much better at cataloging those changes and adjusting treatments in response.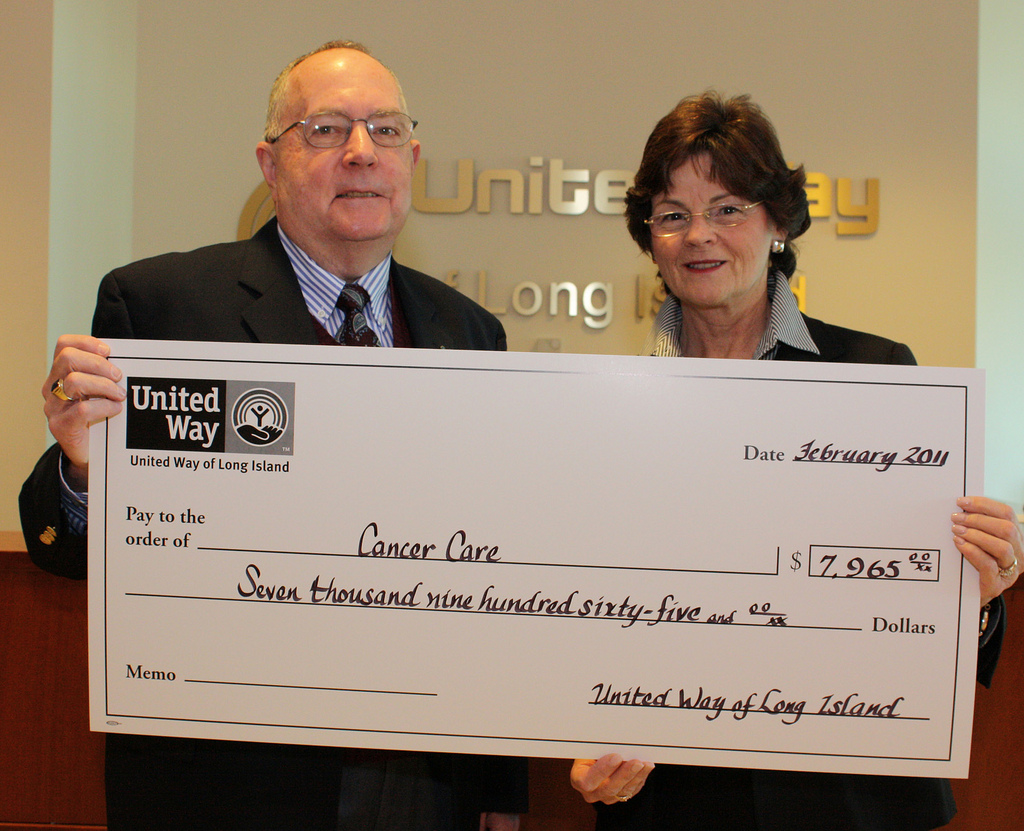 In more recent years, immunotherapy (using the body's immune system to help treat cancer) has been a very important treatment breakthrough. You may have noticed the TV ads for lung cancer immunotherapies—that was a huge shift! Clients were used to never seeing anything about their disease and they were floored (and excited) to see products for their lung cancer being advertised out in the open. It helped them feel more optimistic, knowing that they may be able to try new therapies and potentially live longer. Those ads also helped the public see lung cancer in a different light: not a "death sentence," as clients have said to me, but a disease with growing treatment options and room for hope.
It's impossible to talk about changes in lung cancer without mentioning screening. It's only within the last 12 or so years that we have been able to effectively screen for lung cancer. X-rays take a snapshot type image and small tumors can easily be missed. CT (computed tomography) scans, also known as low-dose CT scans or LDCT scans, take continuous pictures of the lung in "slices." These slices are digitally recreated so providers can examine at the lung from many angles and search so much more effectively for evidence of lung cancer.
Screening is known to detect lung cancer at much earlier stages before symptoms may be noticeable, when the cancer is more treatable. It's covered by Medicare and most medical insurance providers. One of the greatest challenges with screening is raising awareness, both on the part of health care providers and people at risk due to their exposure to substances known to cause the disease. Unfortunately, participation in. Lung cancer screening is in the single digits but could save so many more lives. CancerCare is right on target with the Time to Screen campaign to encourage screening not just for lung cancer, but for breast cancer, colorectal cancer and other cancer types.
One Day: Lung Cancer as a Chronic Illness
Even as I close this chapter in my career, I'll always be part of the lung cancer community. I'm encouraged by what I've seen over the past 25 years. It's been remarkable to see so much progress and to see technology and research play such an important role in moving the science forward.
Many of the physicians I speak with say that the goal is not to eradicate or cure lung cancer. Instead, the goal is for it to be treated as a chronic disease, like diabetes or arthritis. Of course a cure would be great, but I look forward to a time when people can manage their lives around lung cancer—not just for months, but for decades. We are getting closer and closer to that reality each day.
Thank you, Win, for so many dedicated years of service to CancerCare! As we prepare for Win's departure, he has been mentoring two colleagues to continue CancerCare's work in the lung cancer advocacy space. We look forward to remaining a leading voice in the lung community for many years to come!
To learn more about Time to Screen, visit TimetoScreen.org or calling 855-53-SCREEN (855-537-2733). You can also read our fact sheet "Lung Cancer: Understanding Risk Factors and Screening" or view all of CancerCare's lung cancer resources.
Comments
Ramana Rao Turaga said on Thursday, December 09 2021
It is an amazing humanitarian service Mr Win , God will always bless you for this. I am inspired by you as I am also an Engineer, a Professor in Mechanical Engg, had radical nephrectomy of right kidney for Renal Cell Carcinoma in 2006 [ at the age of 66]. I have been serving cancer patients in India even though I do not have any formal qualification in Social Work. I have bee counselling patients and guiding Research for improvements in the quality of life of cancer patients. Even after my RCC became metstatic in 2017, I am continuing my service. I totally agree with you on the need of educating and empowering patients on the latest developments-- I am using Targeted drug Pazopanib since 5 years and enjoying reasonable quality of life at 81. I get lot of vital information through CANCER CARE , of which you are a member. I wish we had such an Organization and Workers like you here in Hyderabad, India to serve the thousands of patients. Blessings, Ramana Rao
Reply
New Comment