The Benefits of Joining a Support Group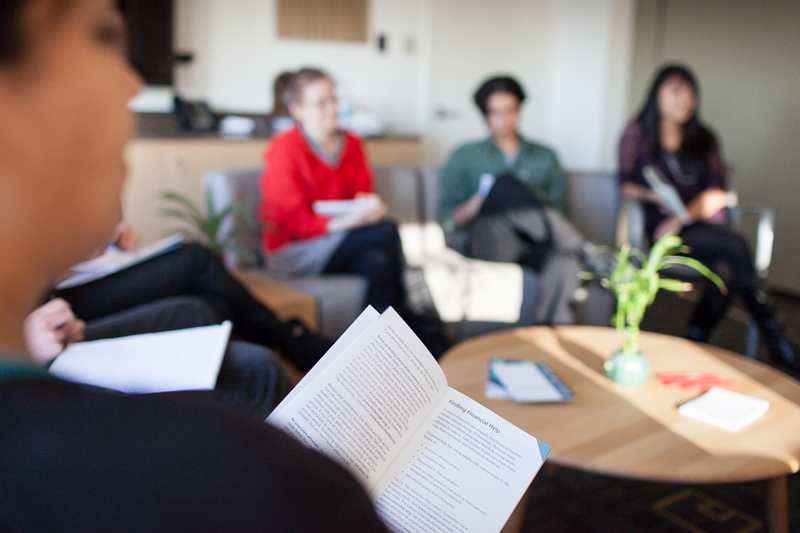 People with cancer and their caregivers sometimes feel that other people, unless they've been through it themselves, don't really understand or "get it." Or they don't want to burden their families or friends with their worries: Why do I feel so bad? What will happen to me?
Joining a support group is an opportunity to meet with people who are going through similar experiences. By expressing your thoughts and feelings and sharing what you've learned, you may begin to feel less alone. Group members exchange valuable information and tips with one other including where to find reliable medical information, how to communicate better with their doctors, and what useful resources are available. Groups provide a safe space in which individuals can voice their feelings, concerns, and anxieties without fear of judgment or reproach.
One support group member shares her experience and gratitude. "The people in this group have become family to me. They understand the roller coaster ride. I can cry here and I can share tender stories here. I can share the rays of sunshine as they come. I am grateful to CancerCare for facilitating this group - I don't know what I would have done without it."
All of CancerCare's support groups are led by oncology social workers. These professionals help the group achieve its goal of providing support to members, and can also help members individually as needed. Groups meet face-to-face, over the telephone and online.
If you're feeling alone and needing information and emotional support, a group might be a valuable way of connecting with people to help you cope with your situation. CancerCare has many free support groups that may be a fit for you or your loved one. And if a support group is not a good fit, you may consider individual counseling.
New Comment