Susan's Story of Help and Hope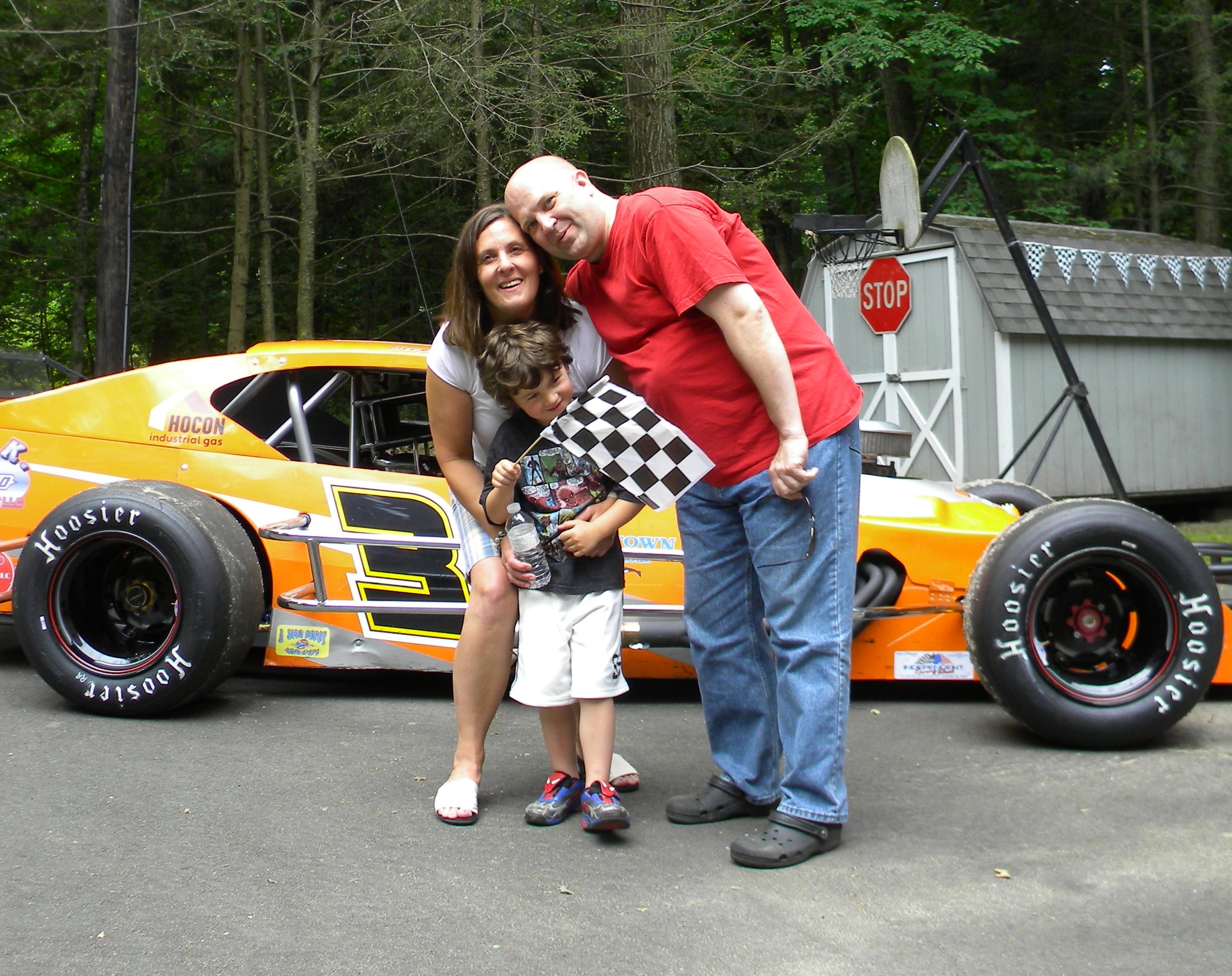 The family at Henri's 5th birthday party
Susan faced many challenges after her husband Chris was diagnosed with stage 4 colon cancer. One of the greatest was figuring out the best way to talk about cancer with their five-year-old son Henri.
"Henri knows that something is wrong and I'm sure he knows more than he is able to articulate. He knows that daddy is sick," shares Susan.
After searching online, Susan called CancerCare in search of resources to help Henri understand and cope. An oncology social worker suggested The Comfort Pillow Activity to help the family communicate with one another and feel more comfortable talking about cancer. The Activity includes a pillow that can be customized and designed to bring a child comfort, as well as a booklet and additional resources that help to initiate therapeutic conversations.
"CancerCare and their resources have been so helpful. Chris and Henri sat on the floor together, spread out all of the kit materials and colored on the pillow. It was a really great exercise for Chris – a really special bonding moment and it's something they'll always have together."
The pillow features Henri's favorite things including superheroes, rainbows, planets and rocket ships. "Henri sleeps with the pillow every night. He traced hearts on one side and wrote 'Henri, Dad and Mom' in each of the hearts."
Sue feels the activity has brought the family closer and has allowed them to have difficult conversations about cancer. "When Chris has to leave for chemotherapy, he is oftentimes gone before Henri wakes up and doesn't return until after Henri goes to bed. On those days, Henri can pull out the pillow and know that he is loved and can read the special message on an enclosed heart from his dad."
New Comment