Supporter Spotlight: Awe Inspired
CancerCare's free programs and services are possible thanks to the generosity of our donors, supporters and funders. Jewelry brand Awe Inspired is one of our longtime supporters. During checkout, Awe shoppers can choose from a list of impact-driven nonprofits to receive 20% of the proceeds from their purchase. We spoke with Awe founder Jill Johnson, a three-time cancer survivor, about her cancer experience, the importance of giving back and why she supports CancerCare.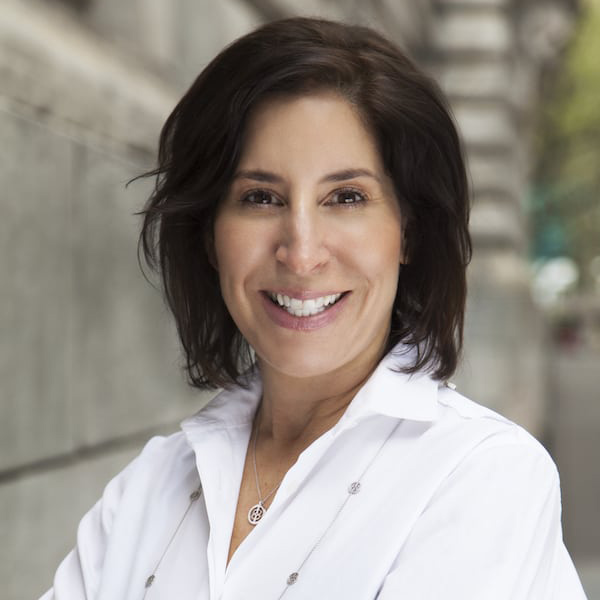 Would you mind sharing your experience with cancer?
I was first diagnosed with thyroid cancer at 11 years old. Luckily, I grew up in the St. Paul-Minneapolis area and was treated at the Mayo Clinic, where I underwent multiple surgeries and radioactive iodine therapy. Though my doctors had told me there was a 99% chance my cancer would not come back, I experienced a recurrence of thyroid cancer two decades later. It came back in over 20 lymph nodes in my neck, but I always had in my mind that I was going to survive because I had bigger things to do.
About 6 years ago, I was diagnosed with breast cancer. Both my mother and oldest sister have had breast cancer, so for me, it was a question of "when," not "if." I returned to the Mayo Clinic again and had a mastectomy and reconstructive surgery.
Though having thyroid cancer was no walk in the park, my breast cancer experience was especially difficult because I've known multiple people who have not survived breast cancer—and it was a real possibility that I might not, either. Thankfully my treatment went well, and while I was recovering from surgery, I realized how important it was for me to give back in some way.
How did that realization lead you to founding Awe Inspired?
During my recovery, I remember telling Max, my oldest son (and Awe co-founder), "I have to do something." The skills I have are in jewelry, so how can I use those to give back in a significant way? We created our first medallion piece based on the idea that an object—especially a beautiful object meant to be worn every day—can be a vital reminder of a person's own strength and resilience. We now have an ever-growing line of necklaces, bracelets, earrings and rings.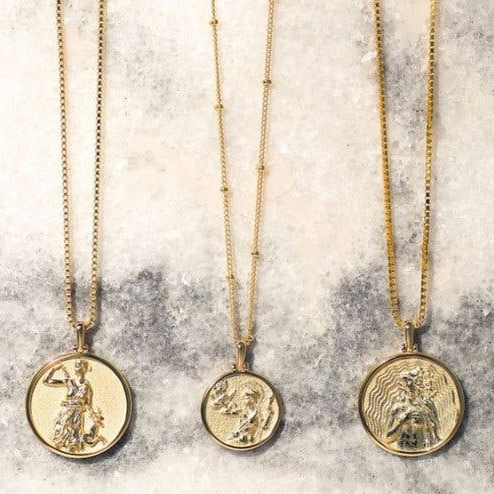 Things really took off once we debuted the Goddess Collection. It's all about expressing different versions of strength; there isn't just one way to be strong. That's certainly something I learned throughout my cancer experience. Sometimes being strong means being vulnerable, other times it means speaking up, and everything in between. We feature a mix of goddesses both ancient and modern so people can choose what qualities they want to recognize within themselves or within their loved ones. (Take the quiz to see which goddess you are!)
How does Awe's giveback commitment work?
For any purchase made through our site, we donate 20% of proceeds to impact-driven charities. We have researched and vetted a number of organizations that offer direct support to those in need, particularly to women overcoming adversity. To date, Awe has donated over $600,000 to our charity partners!
CancerCare has been honored to be one of your early nonprofit partners since 2018. Why did you want to work with CancerCare?
CancerCare is one of the only organizations that helps people with the basics, with the fundamentals of day-to-day living, for people with cancer. Yes, research is important: we can always use better treatments and better medications, but before you get to that point, you need child care, groceries, transportation to appointments and so much more. These are things that people don't think about. Counseling, prostheses, wigs—these are real things that make people feel heard and make them feel whole.
Among all of CancerCare's services, which do you think is the most valuable?
It's hard to pick! Personally, I love your Healing Hearts Family Bereavement Camp. I have a great interest in art and art therapy, so I appreciate the activities and crafts that families can take part in during the camp to help them process their grief. Art gives you a way to express feelings they aren't sure how to articulate, whether it's sadness, anger, frustration or any other emotion. It's fantastic that you give families the opportunity to do that during such a difficult time.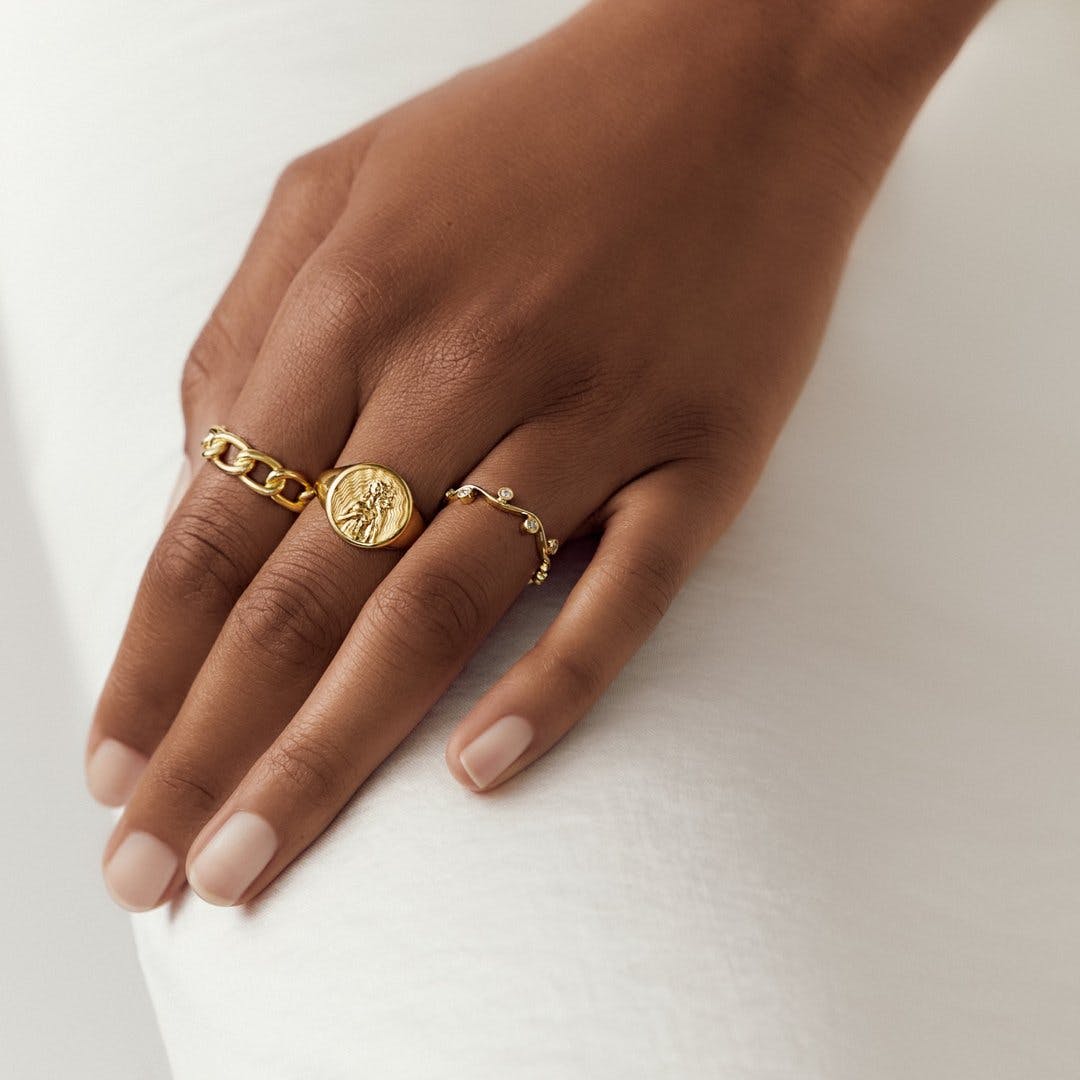 Finally, what advice do you have for someone who has been recently diagnosed?
As a patient myself, I preferred not to read about other people's experiences online through forums and personal blogs. I know that connecting and reading experiences online is helpful for some people, but in unmoderated outlets, people sometimes share terrible stories that can make you feel more fearful about what is already a scary situation.
Before reading everything they can find on the internet, I would ask that people sit with themselves for a few minutes and ask, would engaging with this information help me? How would it make me feel? I also like to remind friends that how you feel at 3 in the morning is not how you might feel at 3 in the afternoon. So if you find yourself down a rabbit hole in the middle of the night, try stepping away and finding another way to soothe yourself.
If you're truly in need of more information, I would suggest focusing on communicating with your doctors and nurses. Ask questions! No question is silly if you don't know the answer. If you call your doctor's office 17 times a day, so be it. If you were told something once but you forgot the answer, ask again. Your doctors are there for you: they want to help and support you, so keep the faith, ask questions and focus on whatever your version of strength is.
---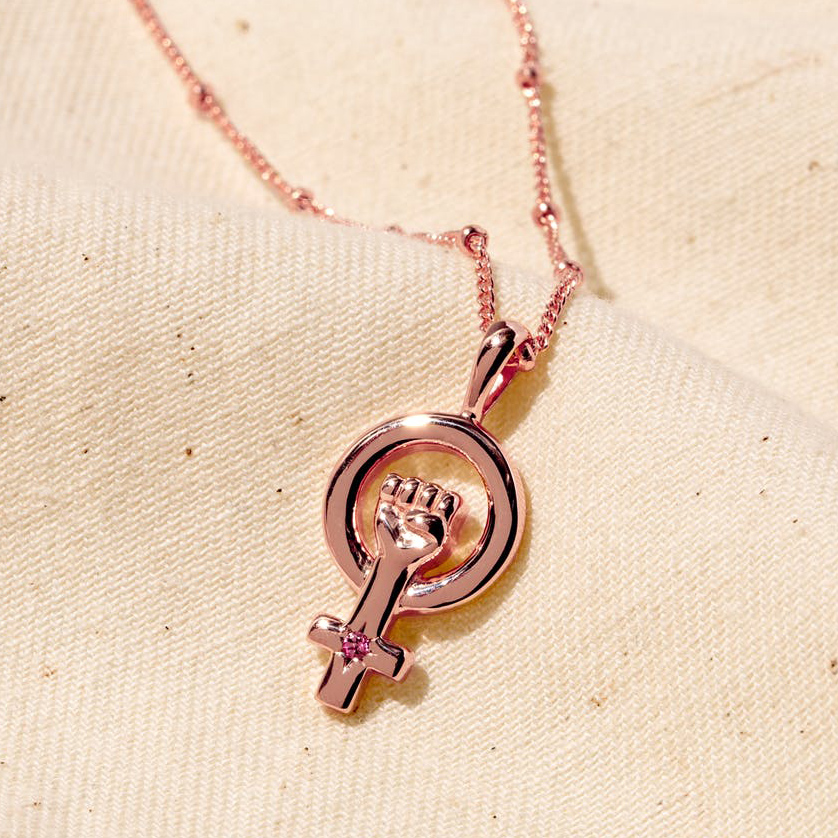 Awe has released a special rose-gold edition of their Woman Power Necklace for Breast Cancer Awareness Month, and 40% of proceeds from this item will be donated to CancerCare. Interested in winning this piece for yourself or a loved one? Enter our giveaway by following CancerCare and Awe on Instagram, then DM CancerCare with the phrase "woman power" through October 29. Winners will be contacted in early November!
CancerCare and Awe are collaborating throughout October. Visit Awe's blog to learn more about cancer and body image and the unique challenges of post-treatment survivorship. Please also join us for a special Instagram Live at 12 p.m. on October 27 between Jill and CancerCare's Women and Children's Program Manager, Lauren Chatalian, MSW, LCSW, who will be discussing breast cancer and beyond.
Thank you to Jill, Awe and their customers for supporting our free programs and services! Learn more about how you can Shop for CancerCare or make a donation today.
New Comment