Sephora Makeup Artists Bring Positivity and Fun to CancerCare Event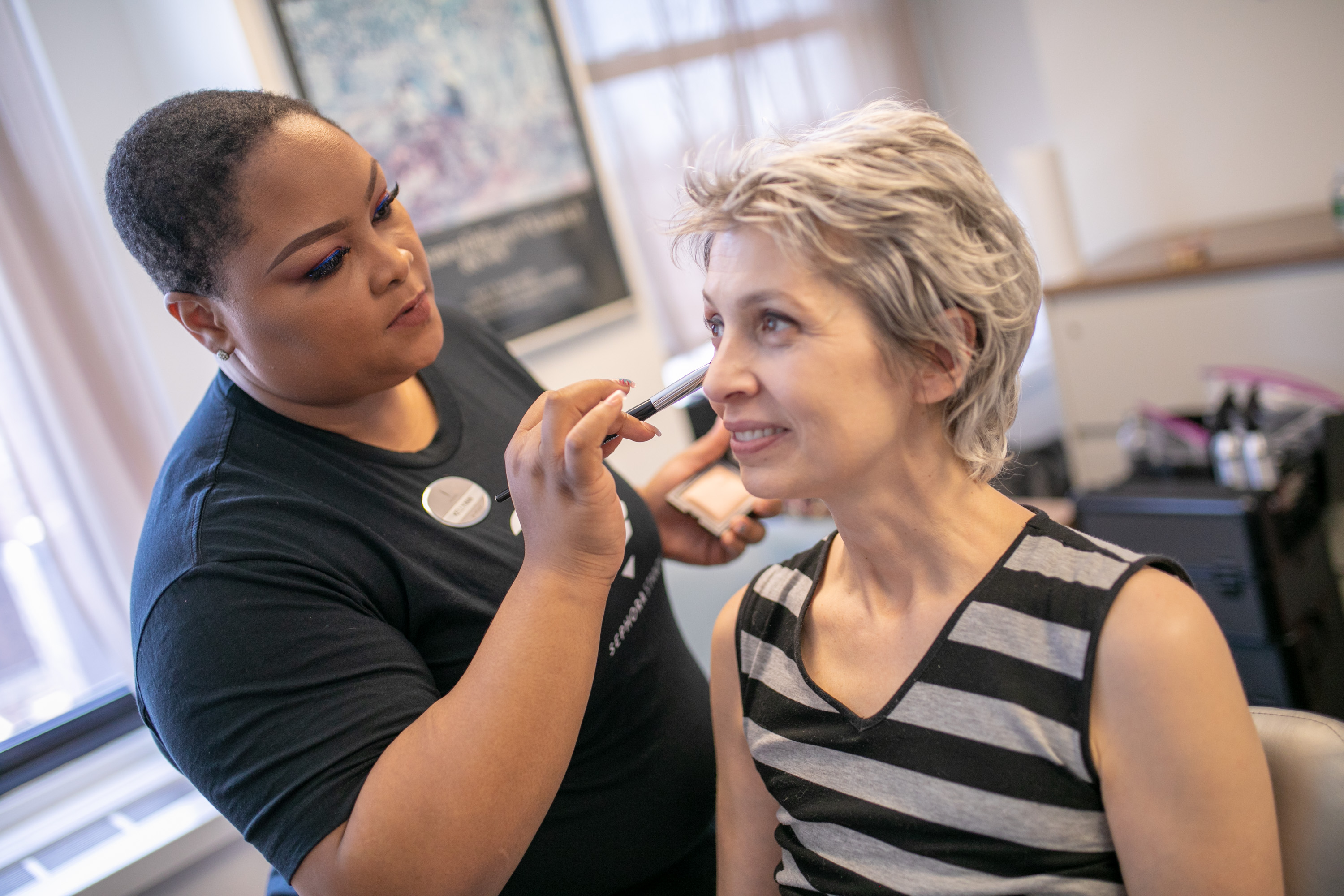 On Wednesday, May 2, four makeup artists from Sephora's Herald Square store visited CancerCare's National Office to offer complementary consultations to people with cancer and their loved ones.
Ten CancerCare clients participated in the consultations in preparation for a CancerCare photo and video shoot. The Sephora team's expertise and positive energy made a huge difference, and helped each person feel confident and camera-ready. One client shared: "I had a lot of fun and felt so good afterwards. I even took a few pictures of me 'as me' now, and actually felt good about the bald look."
One of the makeup artists, Paige, said, "Customers often come in saying that after a cancer diagnosis, everything is different and has changed. These customers ask us what they can use now to feel as good on the outside as they do on the inside." The Sephora staff hoped to answer this question during each personalized makeover session, by recommending products that are safe to use during treatment as well as post-treatment.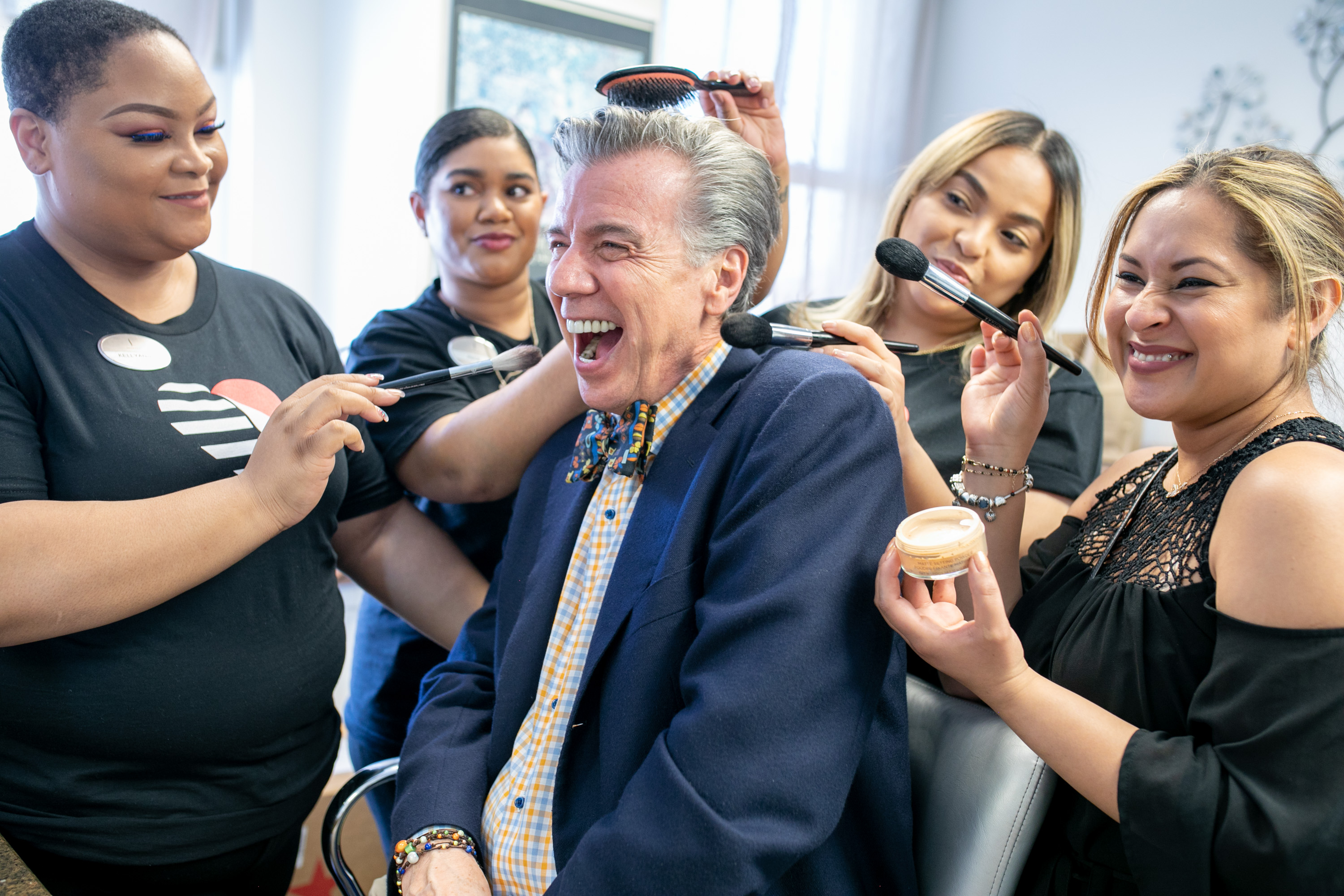 Another makeup artist, Sheala, said, "It's a beautiful thing, the clients came in a little insecure but came out feeling good and confident about themselves." The Sephora staff all remarked on how they thought makeup is fun and brought that fun, positive energy to each client session.
Sephora previously came to CancerCare this past October as part of their Brave Beauty series of classes, which offers individuals impacted by cancer the opportunity to receive tailored skin care and makeup tips. Ten CancerCare clients received makeup consultations and went home with makeup bags filled with specialized samples, silk hair wraps, and lists of ingredients to avoid.
Learn more about Sephora's Brave Beauty in the Face of Cancer classes, and find a class at a store near you.
New Comment