Sephora Hosts CancerCare Clients for Brave Beauty Class for Confidence to Support Women Living With Cancer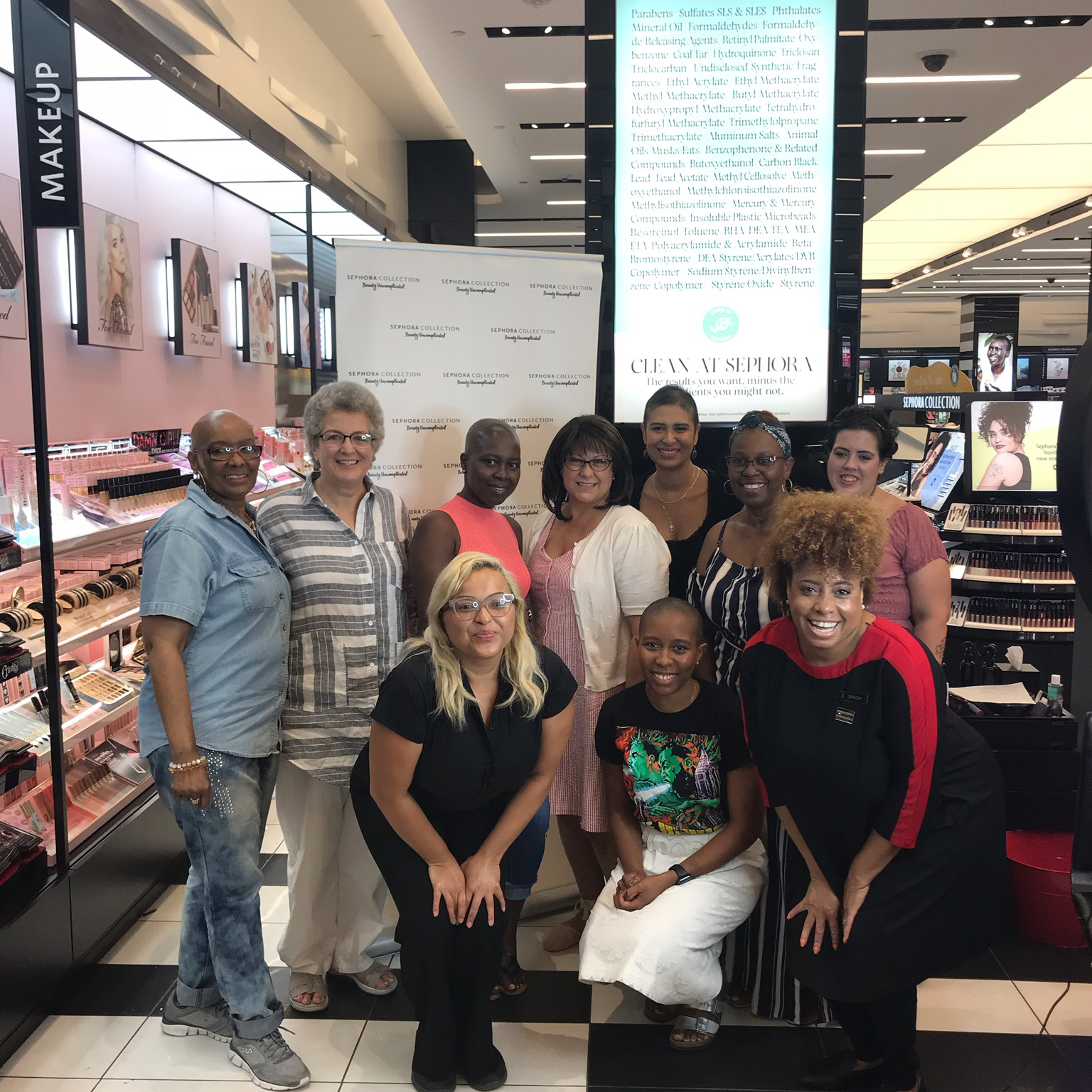 On Monday, July 29, the Sephora store located at Herald Square hosted CancerCare clients for a hands-on Brave Beauty in the Face of Cancer Class for Confidence. These free classes help people living with cancer discover techniques and products that address the visible effects of cancer treatments from specially-trained makeup artists. 10 CancerCare clients participated in the free workshop which taught makeup application with clean products during and post treatment.
"Sephora Brave Beauty classes offer the time and space for our clients to focus on themselves, learn something new and ultimately connect with others who may understand what they are experiencing," said Lauren Chatalian, LMSW, CancerCare's Women's Cancers Program Coordinator. "To be a part of this and to see the fun being had is truly amazing. These classes make such a difference for our clients, we can't wait to do it again!"
The Sephora team was sure to answer questions and involve the women throughout the class and each client went home with a makeup bag filled with clean makeup sample products.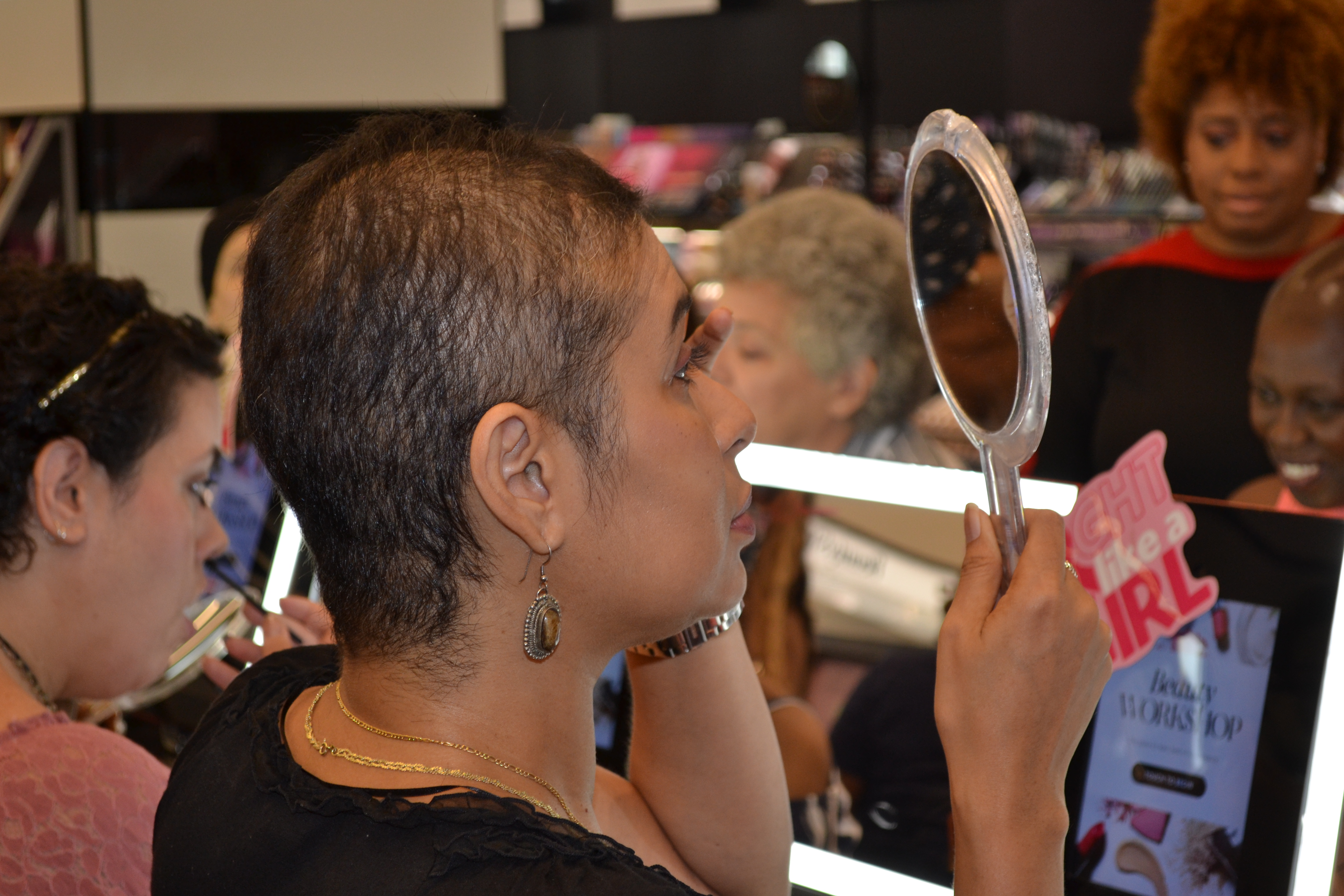 "We've done a number of classes for CancerCare clients, and each one is just so fun," said Sheala, a Sephora Beauty Advisor. "It's a really great day for the women to connect with each other and learn a little something new about makeup!"
Learn more about Sephora's Brave Beauty in the Face of Cancer Class for Confidence or click here to find class or service at a store near you. You can also watch Sephora's Brave Beauty YouTube tutorials here.
New Comment