Sephora Hosts CancerCare Clients for Brave Beauty Class for Confidence in Honor of Breast Cancer Awareness Month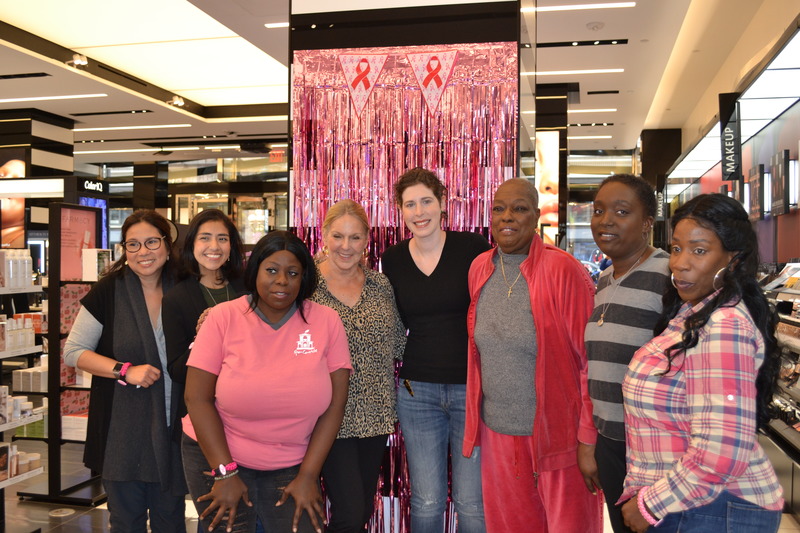 On Tuesday, October 8, the Sephora store located in Herald Square hosted Cancer
Care
clients for a hands-on
Brave Beauty in the Face of Cancer Class for Confidence
in honor of Breast Cancer Awareness Month and in celebration of Brave Beauty Community Day.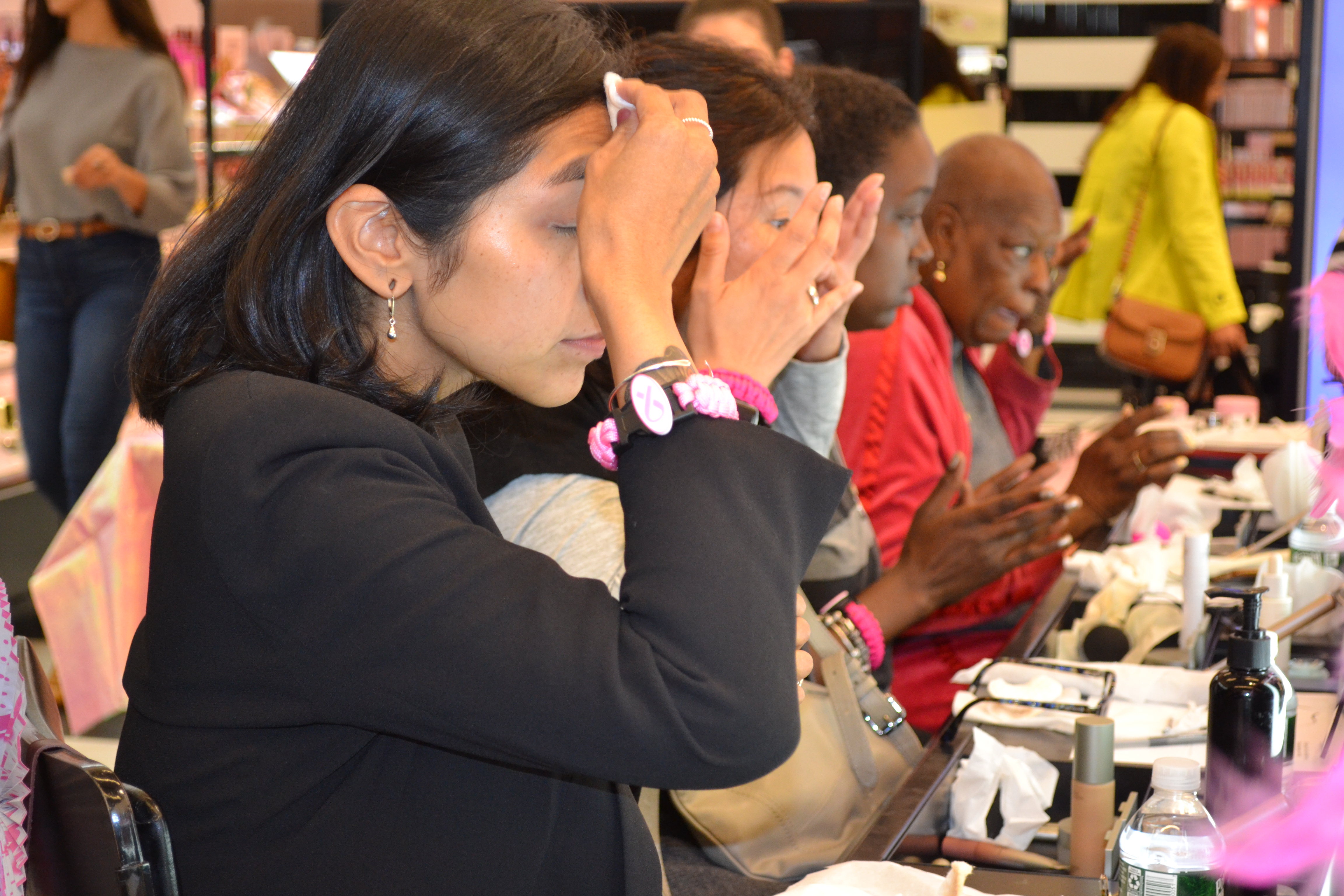 These free classes help people living with cancer discover techniques and products that address the visible effects of cancer treatments from specially-trained makeup artists. Eight CancerCare clients participated in the free workshop to learn about skincare and makeup application, along with clean products to use during and post-treatment.
"I am so glad we continue to offer these classes to our clients. To be able to connect our support services and programs with Sephora expands the way we can address the physical, mental and emotional impact a cancer diagnosis can have on an individual," said Lauren Chatalian, LMSW, CancerCare's Women's Cancers Program Coordinator. "Hearing our clients share that they feel radiant despite the impact of their diagnosis and treatment is truly amazing."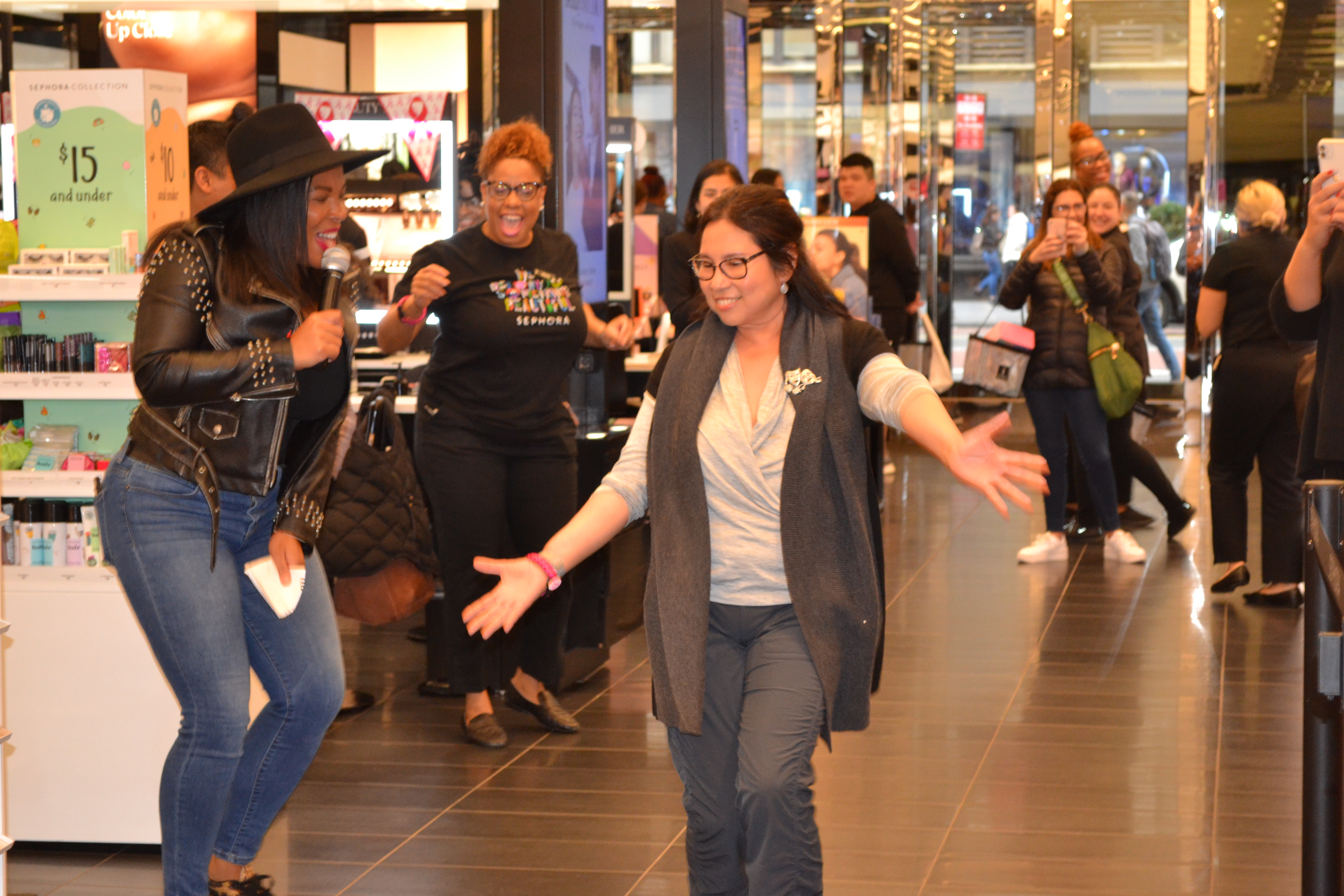 At the end of the class, CancerCare clients modeled their makeovers in a fashion show-style catwalk. With the help of the Sephora team, the entire store was soon participating in the catwalk and dancing along to Beyoncé!
Learn more about Sephora's Brave Beauty in the Face of Cancer Class for Confidence or click here to find class or service at a store near you. You can also watch Sephora's Brave Beauty YouTube tutorials here.
New Comment