Phi Beta Kappa Association of New York Holiday Toy Drive Collects Donated Gifts for Children and Teens Affected by Cancer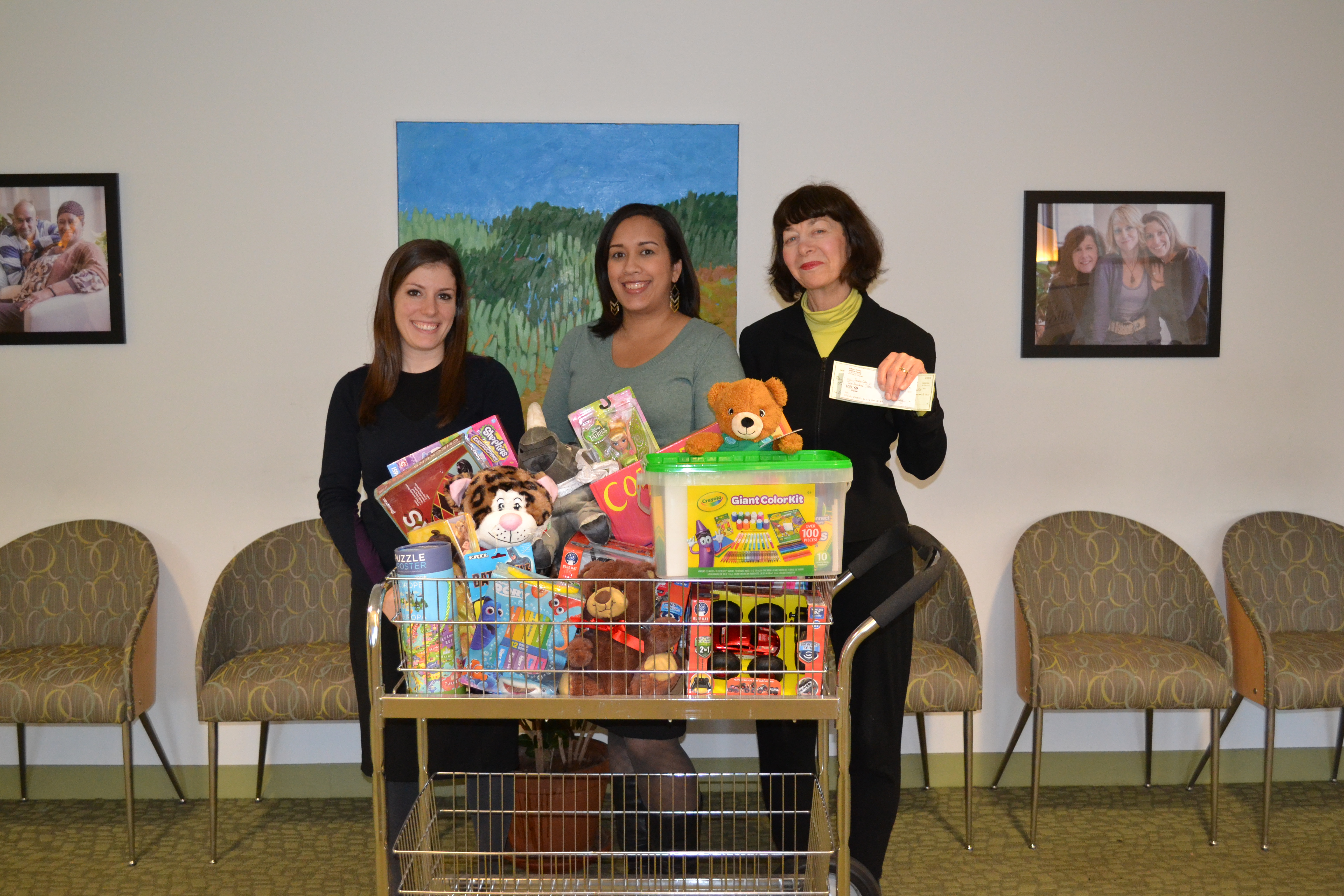 Members and guests donated these wonderful toys at the Phi Beta Kappa New York Association Holiday Celebration and Toy Drive. These gifts are donated to the CancerCare for Kids program
Cancer
Care
was once again honored to be the recipient of
The Phi Beta Kappa (PBK)
Association of New York's 2016 Holiday Party & Toy Drive. The PBK members and their guests were incredibly generous in donating funds and holiday gifts for children and teens affected by cancer. The event was an enormous success, with each attending member of this national academic honor society bringing with them gifts to be distributed this holiday season.
"CancerCare is tremendously grateful for the generosity of the members of The PBK Association of New York," said Dr. Carolyn Messner, DSW, OSW-C, LCSW-R, FAPOS, CancerCare Director of Education and Training, who is a lifetime member of PBK and current Vice President of The Phi Beta Kappa Association (PBK) of New York. "They donated wonderful gifts and funds to children and teens impacted by cancer so that they would have the joy of opening a gift at this time of year. Without The PBK Association of New York in collaboration with our organization, these children and teens would not have this joy as their families did not have the money for Holiday gifts. Each gift was so thoughtfully selected by the PBK members to brighten the lives of these children and teens and their families."
"The holidays are a time of year when families and their children affected by cancer may feel 'out of step' from their peers due to the many challenges a diagnosis presents, including financial stress," shares Angelique Caba, MSW, LCSW-R, CancerCare Director of Social Work Administration and director of the CancerCare for Kids program. "We're so grateful to The Phi Beta Kappa Association of New York for their generosity and dedication to bringing joy to families this holiday season."
CancerCare helps anyone affected by any type or stage of cancer. Learn more about our specialized services for children and teens.
New Comment