CancerCare's Pet Assistance & Wellness (PAW) Program Q&A with Dr. Lidia Schapira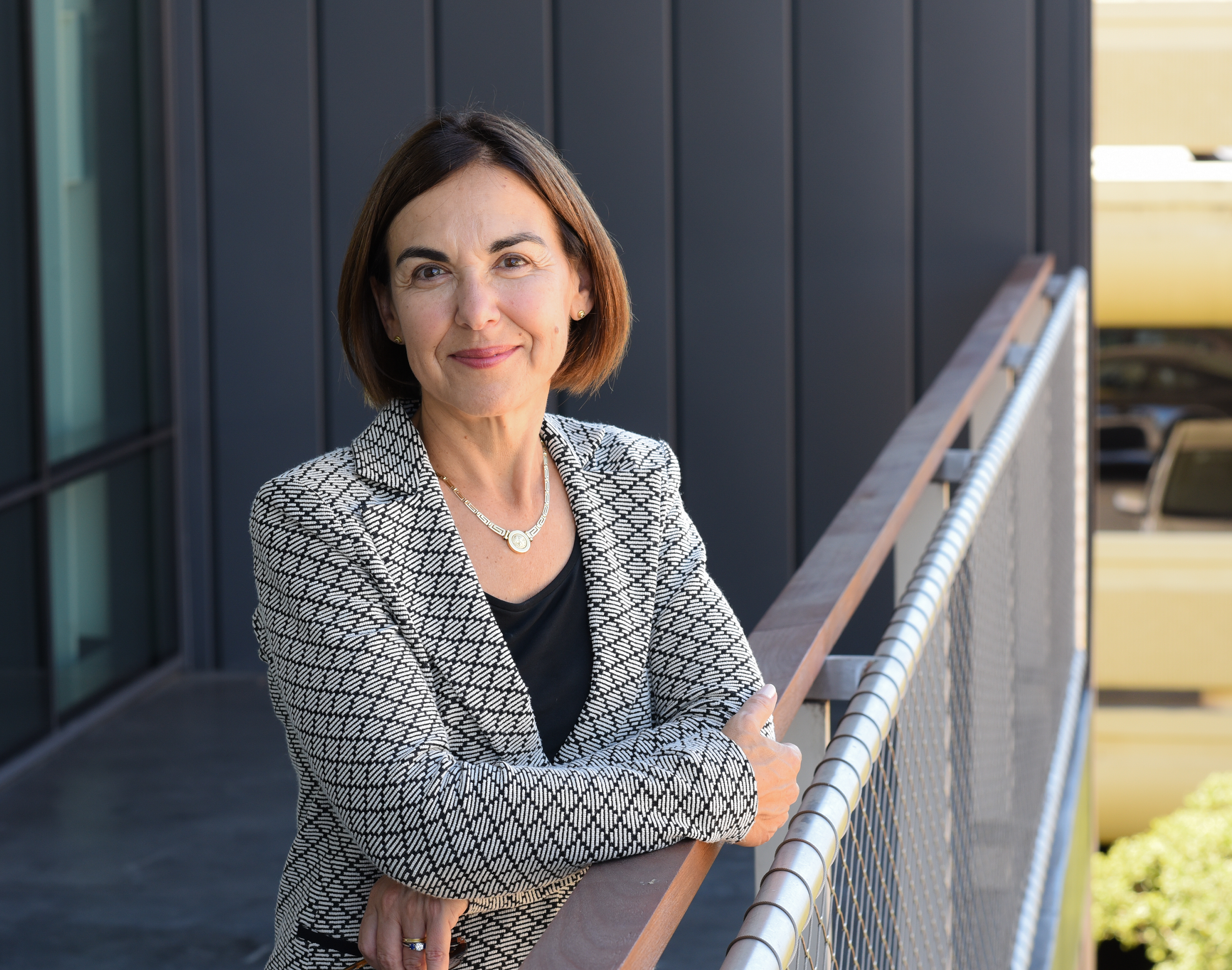 CancerCare's Pet Assistance & Wellness (PAW) Program addresses the distinct needs of people with cancer who share their home with a cat or dog. Dr. Lidia Schapira, a professor of medicine (medical oncologist) at Stanford University School of Medicine, is part of our PAW Program panel of experts who are here to answer any questions people undergoing cancer treatment may have regarding the challenges of keeping their cat or dog at home.
We're so grateful to have you share your expertise for our Pet Assistance & Wellness (PAW) Program! How did you first learn about our PAW Program and what motivated you to join our panel of experts?
I first learned about CancerCare as the Associate Editor for www.cancer.net, but my appreciation for the work CancerCare does and my volunteer contributions go back a long way. I've been collaborating and participating for more than a dozen years with CancerCare and have learned about the enormous impact of CancerCare's initiatives. At some point, my love of animals came up and I was invited to participate on the PAW Program panel!
What inspired you to pursue medical oncology?
The attraction was twofold: I started in cancer medicine at a time when there was huge excitement about the science of cancer and the discovery of new cancer treatments. Equally compelling, and perhaps more so for me, was the human challenge of looking after patients and families at some of the most vulnerable times in their lives.
You mentioned your love of animals earlier. Do you have any pets currently?
Right now, I am looking at an adorable 15-week old golden doodle puppy who is staring at me and making me smile. I love animals in general, but really, it's dogs who have been my companions. I've had several dogs, including two golden retrievers, one named Patrick, and one named Teddy, who helped me raise my children.
What do you find to be the most rewarding part of being a pet owner?
It's the ability to be emotionally connected to a creature of another species that is really amazing. I think dogs, certainly the dogs I've surrounded myself with, have been loyal, affectionate and loving companions. I love affectionate dogs.
Before Patrick, my first golden retriever was named Spruce. I will never forget the day when I was a medical student, I received the sad news that my father had had a heart attack and I wanted to go home to be with my family. I was very upset and my adorable golden retriever puppy at the time jumped into the suitcase with my things and just looked at me and held my gaze. It was probably the most comforting thing that he could have done and I will never forget how that made me feel.
What advice would you give to someone undergoing cancer treatment who has concerns about being able to continue caring for their dog or cat, or is on the fence about adopting?
I would say that they should look for supportive friends to help. If they're thinking about getting a pet, they should be careful and cautious about the enormous investment of time and energy that's required of getting a new pet and think about whether it's the right time. But for everybody who has a pet already, they can bring such comfort. They can help organize daily routines by reminding you that you have to get out of bed, that they need to be fed, walked and loved. Anticipate that there may be days when one has less energy, or for people who have to face an unexpected hospitalization, it's always good to have support, to have people who are available and that you can delegate some tasks to or who can come in and relieve you or can take the pet for a day or two if you need that.
What are some frequent questions you receive from pet owners undergoing cancer treatment and how do you typically advise them?
The concerns that I often hear are, "Can I hurt my animal?" In other words, is the cancer treatment that I'm taking having any effect on my animal? That has to be individualized, of course. Usually the answer is no, but I would not want to give any sort of general advice. I think that's a good question one should ask the oncologist or radiation oncologist taking care of them.
The other concern I hear is the amount of physical effort that patients will need to expend. Again, that depends very much on the circumstance. It may be very different if someone is receiving treatment to bones or skeleton and they have a horse they want to jump with, or somebody who is receiving oral chemotherapy and they have a small dog that they take walks with. It's a broad range, but all of those questions come up.
Another question that has also come up is "In the event that I have an emergency, what would happen to my animal?" I had a conversation with a patient who was a single pet parent to an older dog and she herself had advanced cancer. Together, we came up with a plan that allowed her to always have somebody on call for her in case she needed to be hospitalized. She had a friendly vet who offered advice as well. My advice is to be very direct with your questions, ask the care team and also assemble a support network who can provide advice to keep the animal healthy (this could include the animal's veterinarian, friends or other pet lovers in the community). Even if somebody is concerned with what will happen to their pet after they die, those are all questions that can be talked about, and in some cases, the vet can even be a phenomenal source of support and helpful in planning.
To learn more about our Pet Assistance & Wellness (PAW) Program and the assistance we offer for pet owners undergoing cancer treatment, please visit www.cancercare.org/paw or call our toll free Hopeline at 800‑813‑HOPE (4673).
New Comment