Partnership with Caribou Coffee Raises More than $200,000 in Support of CancerCare's Free Services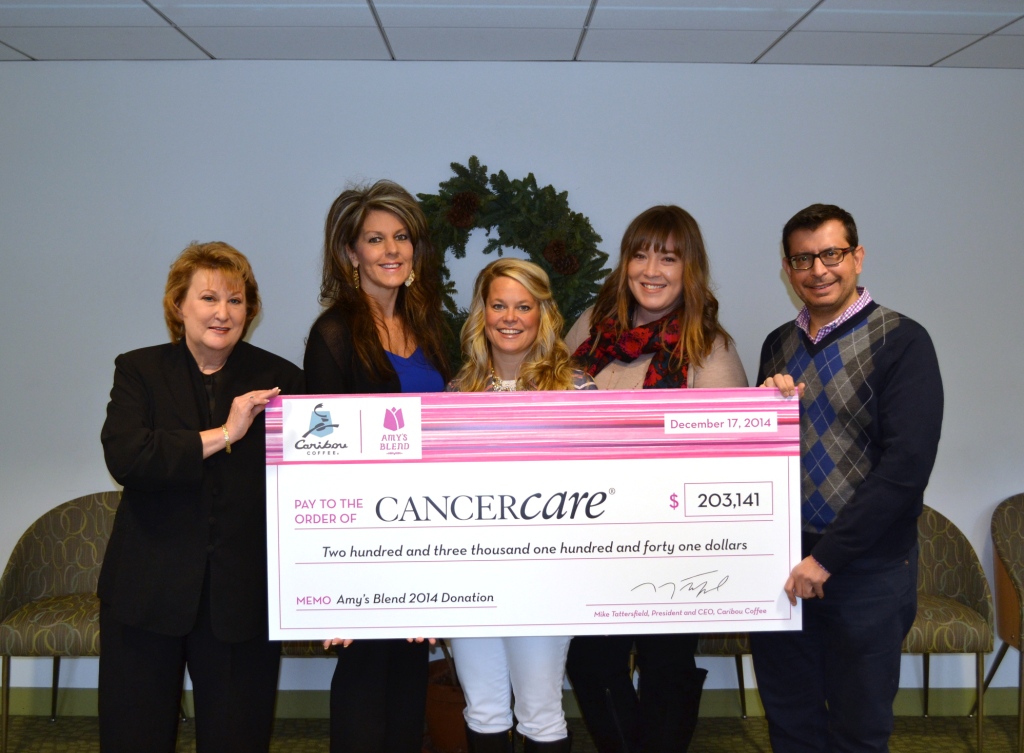 Check Presentation with Caribou Coffee Leadership Team [Far Left: CancerCare CEO Patricia J. Goldsmith; Far Right: CancerCare COO John Rutigliano]
For the third year, Caribou Coffee offered its Caribou Coffee Amy's Blend collection of coffee, tea and merchandise from September 27 through October 31, donating 10% of all retail coffeehouse proceeds to CancerCare. The collection was named in honor of the company's original roastmaster, Amy Erickson, and helped raise more than $200,000 in support of people coping with breast cancer.
Members of Caribou Coffee's leadership team journeyed from Minneapolis to our national headquarters in New York City to present Caribou's donation on Dec 18.
"We are tremendously proud of our partnership with Caribou Coffee, a company that shares CancerCare's dedication to helping people affected by the challenges of cancer," said CancerCare Chief Executive Officer Patricia J. Goldsmith.
To learn more about this year's Caribou Coffee Amy's Blend program, visit www.CaribouCoffee.com/Amy.
New Comment