Monthly Staff Feature: Long Island Office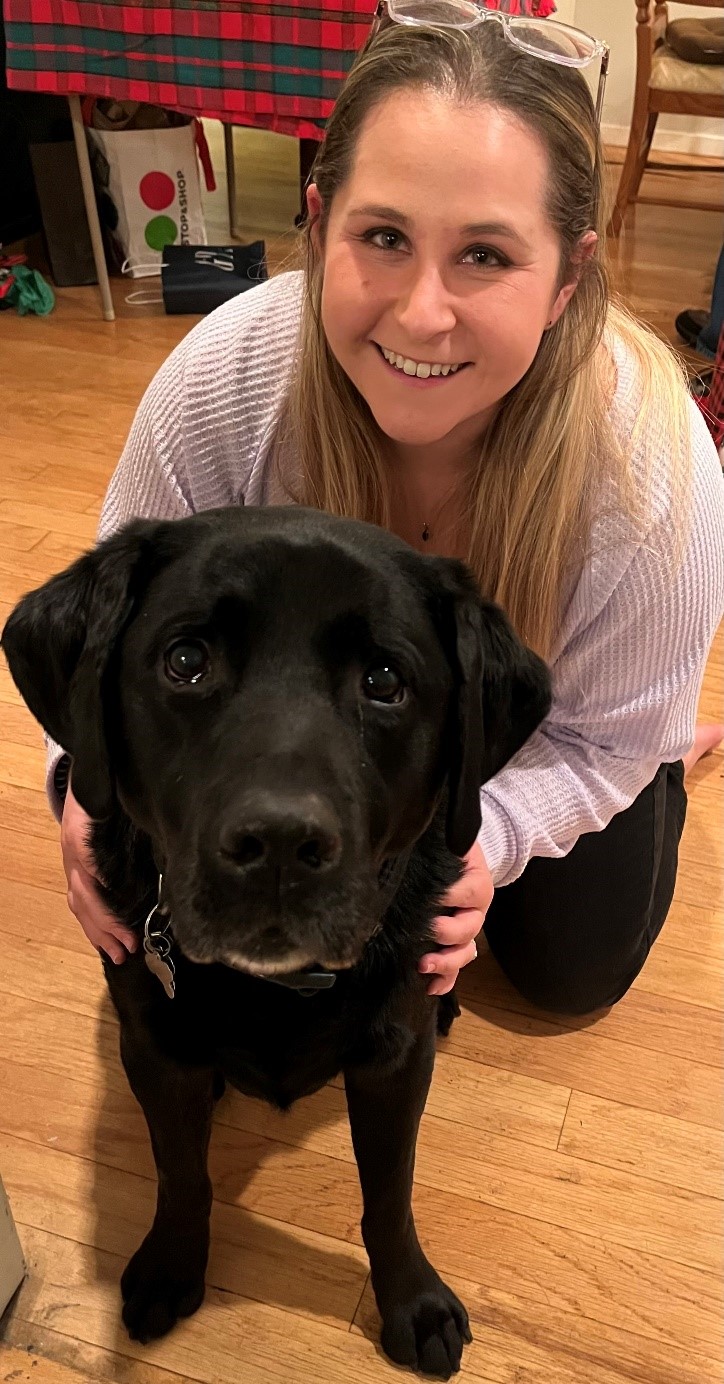 CancerCare's monthly staff feature recognizes the vital contributions of the many client-facing and behind-the-scenes teams that make our free programs and services possible.
This month, we're pleased to highlight CancerCare's new Long Island regional office and one of CancerCare's oncology social workers, Dina S., who works as the Caregiver Program Coordinator, providing emotional support services to anyone affected by cancer.
Name: Dina S.
Title: Caregiver Program Coordinator
Team: Social Work, Long Island office
Time with CancerCare: 1 year and 3 months
What do you do at CancerCare?
I am an oncology social worker and the Caregiver Program Coordinator at CancerCare. I develop and facilitate workshops, community programs and supportive services for caregivers, while also providing individual counseling services to patients, caregivers and bereaved individuals.
What is your favorite thing about your job?
I love ending the day knowing that I have helped at least one individual affected by cancer. Whether through the Hopeline, a counseling session or facilitating a workshop, I have countless opportunities to make someone's day a little better. Cancer can be isolating and emotionally draining - to offer support or even just a safe space for a client to vent - motivates me to continue my work each and every day. In addition, as the Caregiver Program Coordinator, I love that I am able to highlight the needs of cancer caregivers and provide resources to a population that is often overlooked.
What sets CancerCare apart from other organizations?
If you call CancerCare for any reason, you will never hear the word, "no." CancerCare provides so many services and resources for all populations affected by cancer, from podcasts highlighting patient stories to an overnight camp for bereaved families. In addition, CancerCare staff are constantly assessing the needs of their callers, so if we sense that a demand is not being met, we will try our hardest to provide assistance or immediately get the client connected elsewhere. I feel lucky to work at an organization surrounded by staff who are dedicated and empathetic and who teach me how to be a better social worker.
How has working at CancerCare affected or changed you?
It is only after I started at CancerCare that I learned there is a significant lack of affordable mental health care for those affected by cancer in the United States. There needs to be easier access to CancerCare services, as there will always be a high need for oncology-focused counseling. CancerCare understands that the services we offer are scarce, therefore, CancerCare supervisors and managers consistently strive to teach their social workers how to provide the best care to all populations affected by cancer.
What is one nonprofit organization besides CancerCare that you'd like to highlight and why?
Besides the work that I do at CancerCare, my other true passion is animals! I firmly believe that no one is ever too old to continue visiting the zoo or the aquarium. The Long Island Aquarium partners with a non-profit called the New York Marine Rescue Center, which focuses on marine preservation, rehabilitation and conservation. Through their research and efforts, they are able to protect marine wildlife and teach the public about their work in maintaining a healthy Long Island marine ecosystem. They even offer volunteer opportunities to help save and rehabilitate cold-stunned or injured animals!
New Comment