Monthly Staff Feature: Grants Administration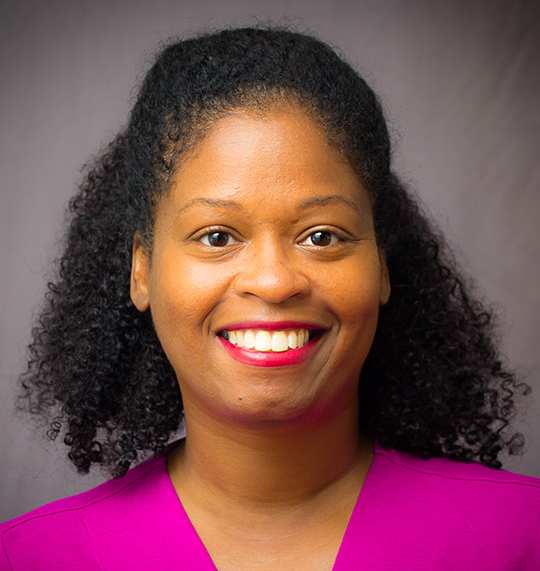 CancerCare's monthly staff feature recognizes the vital contributions of the many client-facing and behind-the-scenes teams that make our free programs and services possible.
This month, we're delighted to highlight CancerCare's Grants Administration team. Our Grants department oversees the grantmaking process, from searching for new funding opportunities, writing proposals and tracking grants received, to updating corporations and foundations on how their contributions have been used to support our direct programs and services to clients. Our Grants team is pivotal to ensuring we have continued and new funding to provide the vital emotional and practical support to anyone impacted by cancer.
Name: Renee T.
Title: Director of Grants Administration
Team: Grants Administration
Time with CancerCare: 1 year and 10 months
What do you do at CancerCare?
I lead our Grants Administration team which manages grant requests to corporations and foundations to fund all of CancerCare's services. We write grant proposals as well as reports to keep funders informed on how their contributions are supporting our work.
What is your favorite thing about your job?
My favorite part of my job is knowing that the work that I do goes directly to helping people who have cancer or who are caregivers. As someone who has been a cancer caregiver and has seen how cancer has touched the lives of a lot of people in my family, it makes me feel really good to know I can help other people going through similar situations.
What sets CancerCare apart from other organizations?
The compassion and determination of our social workers! They do whatever they can to make sure our clients have all the resources they need during such a difficult time.
What is something people might find surprising about working at a nonprofit?
Every day can be completely different. Depending on what needs arise that day, I could have a day where I'm writing or reviewing grants all day or a day where I'm talking to funders and sharing the incredible work everyone at CancerCare does, with the hope of getting more funding for our services.
How has working at CancerCare affected or changed you?
Right now, I'm a long-distance caregiver to my mother who has cancer. She has an amazing prognosis. Working at CancerCare has given me so much information to share with her and helped her to advocate for herself and ask the right questions. Even though I've been in the caregiver position before, I would not have been as prepared without seeing what CancerCare does every day.
What is one nonprofit organization besides CancerCare that you'd like to highlight and why?
I would like to highlight Black Girls Sew, a nonprofit founded by my neighbor, Hekima Hapa, that focuses on teaching Black girls and young people how to sew, tap into their creativity and become kid entrepreneurs – including learning how to set up Etsy shops and produce fashion shows. They do amazing work helping kids express themselves creatively!
New Comment