Integrative Medicine: Caring for Mind and Body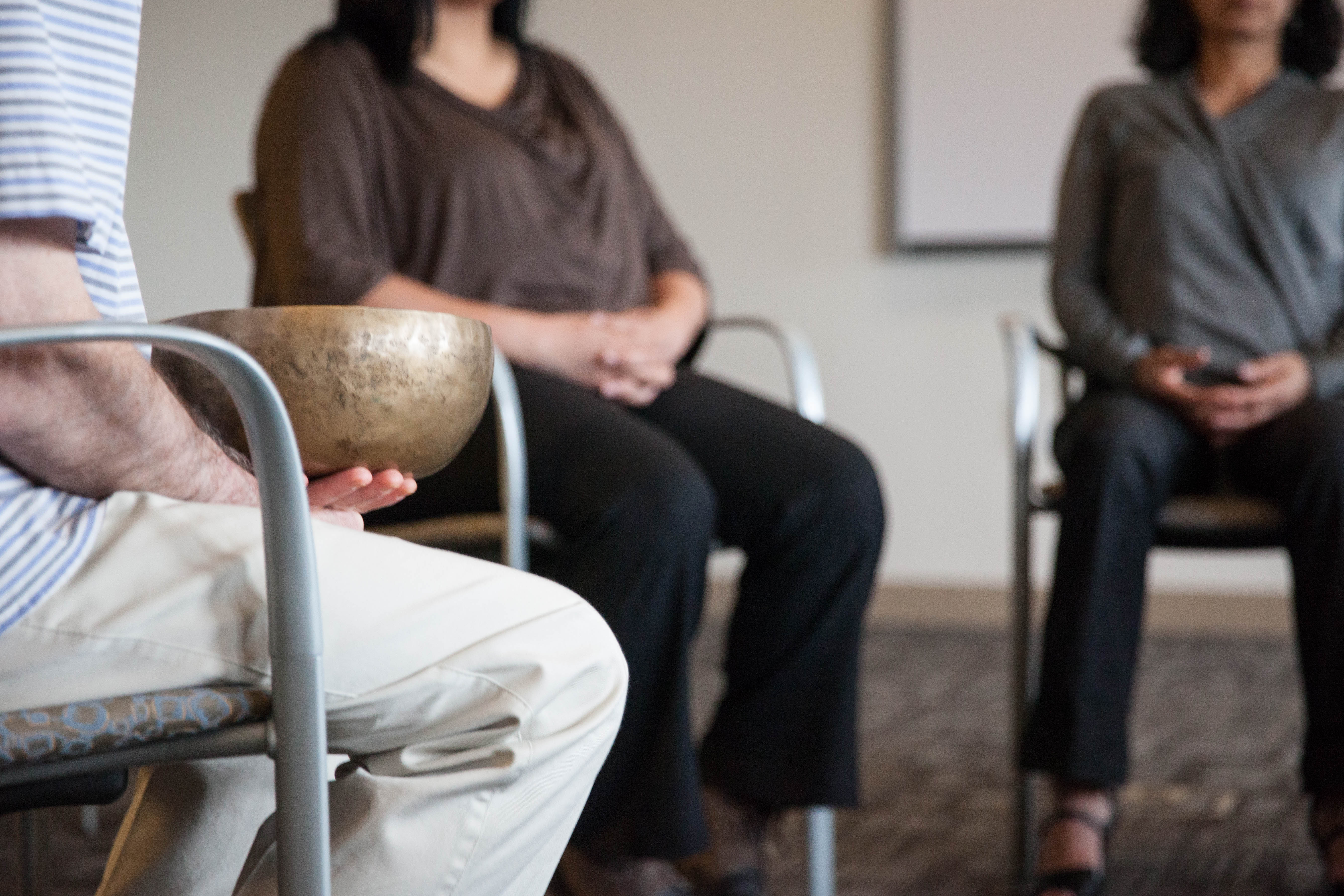 CancerCare offers weekly meditation workshops and monthly Reiki workshops
Today's blog post was researched and written by CancerCare intern, Alessandra Newton. Alessandra is a Prep for Prep student. She is currently a senior at Syracuse University and is a Biology major. She is a premed student and is interested in obstetrics and gynecology.
Coping can be challenging when you or a loved one is diagnosed with cancer. If you are in distress, it may be difficult to perform everyday tasks, keep up with treatments or care for yourself. The symptoms of cancer, its emotional impact, coupled with the side effects of cancer treatments can take a toll on the mind and body. Throughout the treatment process, some people may decide to incorporate integrative techniques into their lives to cope. Integrative medicine helps manage symptoms and side effects using different therapies along with standard cancer treatment. Common side effects of cancer treatment include fatigue, psychological distress, nausea, and pain. An integrative approach may help you.
Integrative medicine involves bringing standard and combined approaches together in a connected way. A few common integrative practices include light exercise, meditation and yoga, guided imagery, acupuncture, and music therapy. These approaches combine physical, emotional, and social factors. There have been studies that demonstrate that mindfulness-based integrative methods such as meditation may alleviate psychological distress, sleep disturbance, and fatigue. When combining integrative medicine with standard treatments, living with cancer may be more manageable.
Before you begin to incorporate integrative medicine into your life, talk to your oncologist and health care team to better understand integrative medicine and how it may help you cope with the challenges of cancer. These techniques affect everyone differently, so work closely with your physician to find an approach that will complement your cancer treatment.
Suggested Resources
You can use the following resources to learn more on finding the right holistic practice to add to your prescribed cancer treatment:
New Comment