Helpful Resources Available in Time for National Family Caregivers Month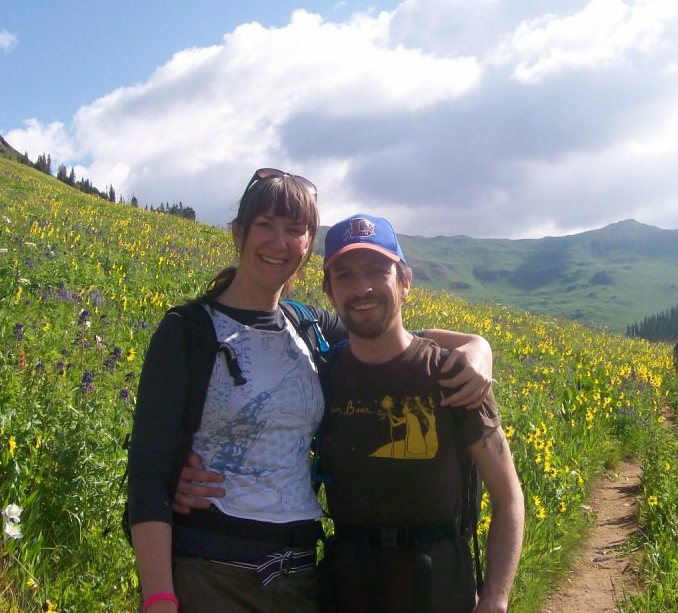 Jonah and his wife, Kathryn
As more patient care is happening within the home, caregivers are becoming increasingly responsible for providing ongoing emotional and practical support. However, fewer than 15 percent of caregivers seek professional help in addressing their own physical, emotional and financial needs. In celebration of National Family Caregivers Month, CancerCare encourages caregivers to seek out support.
Helpful resources are now available to address the unique needs of those caring for a loved one. A new online tool called Help for Cancer Caregivers provides personalized information to help monitor, track and manage the challenges each person faces in their caregiver role. For example, if individuals feel overloaded by their caregiver responsibilities, the web tool responds with information on how to cope and talk about overload with others.
"One of the biggest challenges that I was facing as a caregiver was feeling the need to be 'on' all the time, feeling that I had to be the one who remained strong and healthy," shares Kathryn, a cancer caregiver. "I was having a very hard time socially because I was surrounded by people who loved both of us and supported us, but there was no one in the room who really understood what I was going through."
National Family Caregivers Month is an opportunity to advocate for those who provide care for loved ones. It is also a time to advocate for support and to provide education and resources for those playing this vital role.
Help for Cancer Caregivers is a collaboration of organizations with a common goal of reducing family caregiver distress: Caregiver Action Network, CancerCare, Indiana University, Johnson & Johnson, Michigan State University, Millennium: The Takeda Oncology Company, Onyx Pharmaceuticals, an Amgen subsidiary, and WellPoint. Help for Cancer Caregivers continues to lead and innovate in the field of cancer caregiving.
CancerCare has additional resources for caregivers including support groups, counseling services, podcasts, educational materials and more. 
New Comment