Guest Blog Post: When Running to the Store Feels Like Running a Marathon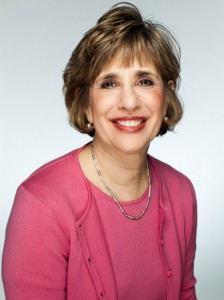 Today's guest blog post comes from Jane Levy, LCSW-R, Director of Patient Assistance Programs at CancerCare. This post originally appeared on the Susan G. Komen Blog.
As many patients and families know all too well, a cancer diagnosis can make the daily challenges that once seemed relatively simple suddenly become overwhelming. At CancerCare, we strive to provide assistance to people with cancer that can help cover costs related to treatment, to ease some of that extra burden and provide peace of mind.
That is why I am extremely pleased to share that CancerCare has received $1.5 million from Susan G. Komen to assist people diagnosed with breast cancer.
This generous grant will continue to support the Linking A.R.M.S.™ program, which provides financial assistance for breast cancer patients for hormonal and oral chemotherapy, pain and anti-nausea medication, child care, transportation, lymphedema care and durable medical equipment.
Through this partnership with Komen, CancerCare has provided over $4 million in direct financial assistance, helping more than 15,000 patients nationwide since 2003.
One of these patients is Kay, a stage IV breast cancer patient who lives by herself in Georgia. She recently reached out to express her gratitude for the financial assistance she received. "I am truly appreciative of all the assistance that has been given to me from day one – starting with my mammogram, through treatment, and post-treatment," she shared. "The Komen program and CancerCare have been a real blessing to me – and I'm sure countless others. Thank you so much!" Kay also joined one of CancerCare's breast cancer support groups.
Day in and day out, we receive personal notes from people like Kay. Another grant recipient recently wrote us to say that, in addition to receiving a transportation grant, speaking with a social worker about her situation empowered her to join a weekly support group for women with metastatic breast cancer.
We are thrilled to see that the funds provided by Komen have had such a positive overall impact on people's day-to-day lives.
Moreover, I am glad to report that nearly 60 percent of patients who submitted program assessments after receiving financial assistance from Linking A.R.M.S., reported improvement in their emotional well-being as a result of the grant.
We are tremendously grateful for the continued support of Komen and each person who helps raise funds to make this program possible. We're excited to go forward and serve many more families in the coming year.
Those interested in learning more or applying for financial assistance can visit www.cancercare.org/financial or call 800-813-HOPE (4673).
New Comment