Greenwich 5K Walk/Run for Hope Raises over $40,000 for Anyone Affected by Cancer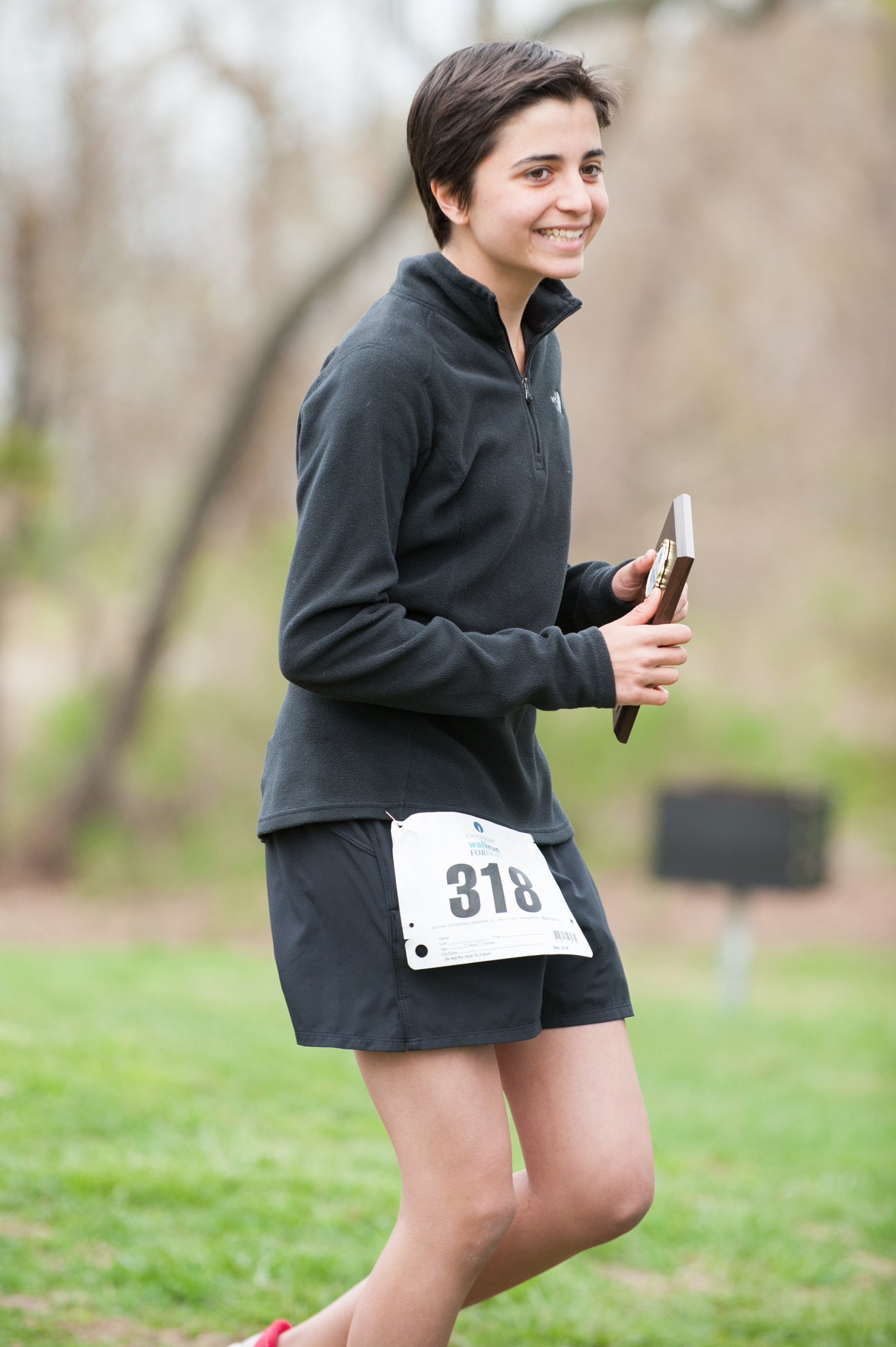 Top fundraiser Sophie Khanna
Dedicated CancerCare supporters laced up to raise more than $40,000 at the Second Annual Walk/Run for Hope at Greenwich Point in Greenwich, CT on May 4, 2014.
The community-based event brought together friends and families to walk or run in memory of those they have lost to cancer, honor survivors and support those who are currently facing the disease.
Top-fundraiser and advocate Sophie Khanna, age 14 of Greenwich, raised $10,685 for the organization. "I was looking for a run to do and I saw CancerCare," said Sophie. "My grandma suffered from cancer. Luckily she survived it and I just want to help people around who suffer from cancer."
CancerCare client and advocate Margie Benefico, of Stamford, began meeting with a CancerCare social worker after she was diagnosed with chronic lymphocytic leukemia (CLL) six months ago. After learning about the walk, she formed a team of 55 members called 'The Lymphomaniacs' and raised $5,410.
"From the first time I called CancerCare, they were very warm and welcoming. They helped me to talk things through – like getting a second opinion and tolerating the chemo. I hope to be involved with CancerCare for many years to come and to help others find the services that they gave to me."
"CancerCare is there to provide free services to those dealing with a cancer diagnosis," said Connecticut State Representative, House District 151, Fred Camillo. "I know from personal experience that facing this illness can be overwhelming, but an organization like CancerCare makes certain that you won't have to do so alone."
Walkers and runners of all levels and ages participated in the event. Visit www.cancercare.org/walkgreenwich to see the top fundraisers and race results and see the event photos at http://ow.ly/wyfJ4.
"Thank you to all of the dedicated walkers, runners and volunteers who made this year's Walk/Run for Hope a huge success," said CancerCare Connecticut Office Regional Director Sandra Tripodi, LCSW, ACSW. "As a native of Greenwich, it gives me great pleasure to be working with local supporters to raise awareness and funds for CancerCare's free programs and financial assistance to anyone affected by a diagnosis of cancer."
New Comment