Film Festival Favorite, AFTER EVERYTHING with Jeremy Allen White, Maika Monroe, Joe Keery & Sasha Lane Raises Awareness of Young Adults with Cancer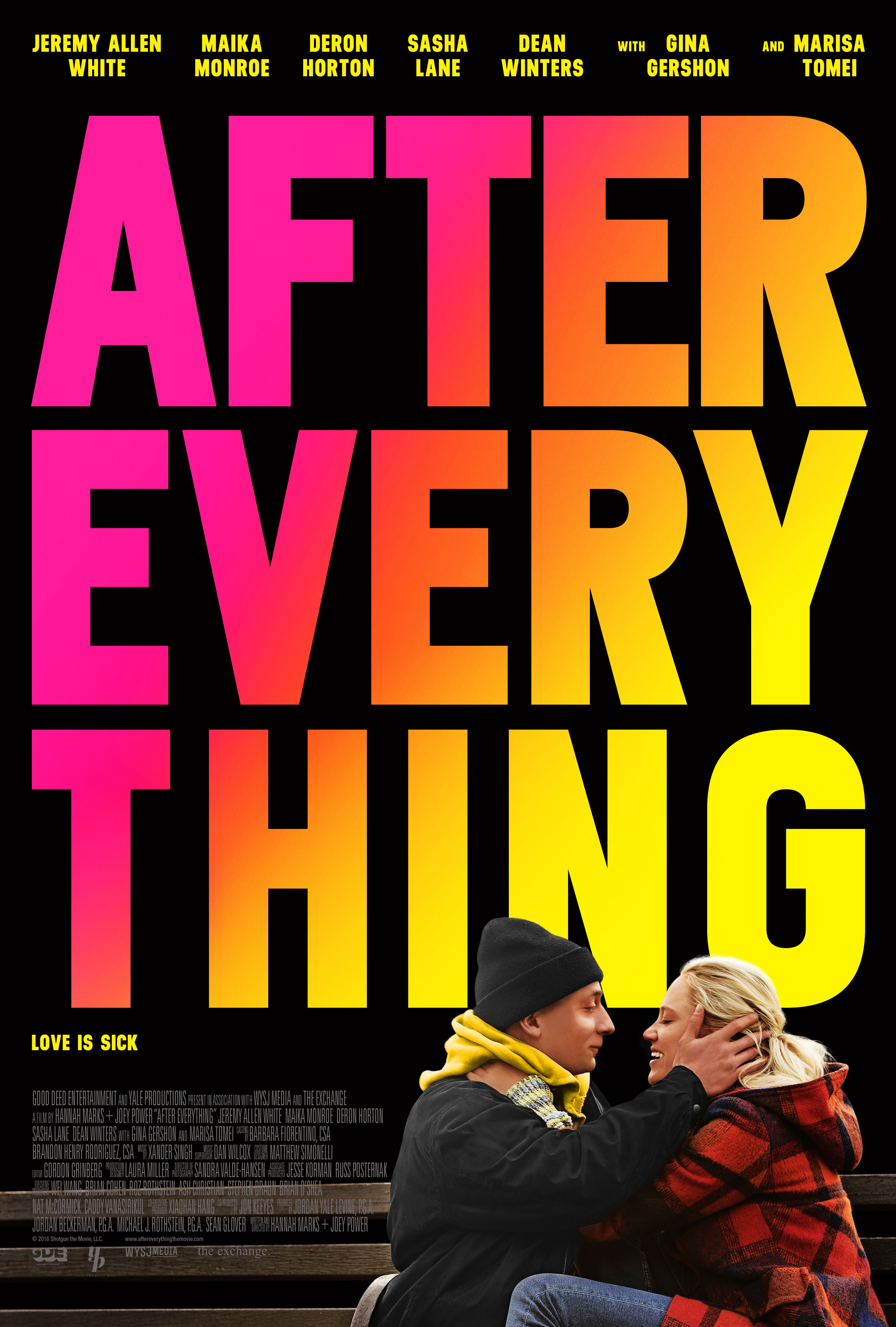 Being diagnosed with cancer can be extremely unexpected, especially for young adults in their 20s, 30s and 40s. The unique challenges and struggles of young adults with cancer were recently captured in the upcoming film AFTER EVERYTHING.
CancerCare and Good Deed Entertainment have partnered to raise awareness of the importance of screenings, early detection, and preventative care and emotional support. As the leading national organization dedicated to providing free psychosocial support services, CancerCare's oncology social workers understand the complex issues raised for young adults living with cancer. CancerCare's young adult specific services include individualized counseling and with support groups providing an opportunity for young adults to meet and interact with other people who are going through a similar experience.
CancerCare also offers free publications such as "Coping With Cancer as a Young Adult," and "Dating and New Relationships: During and After Cancer."
For more information about CancerCare 's services for young adults affected by cancer, please visit www.cancercare.org/tagged/young_adults.
Learn more about AFTER EVERYTHING by visiting www.aftereverythingthemovie.com.
New Comment