Farewell Jane: Thank You for 39 Years of Service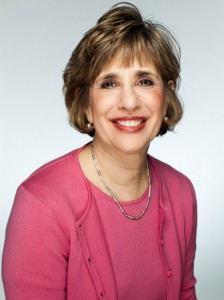 Jane Levy, LCSW-R, our director of patient assistance programs, is retiring after 39 years of service at CancerCare. During her time here she was in many different roles and has seen CancerCare go through many periods of growth. Before leaving, Jane walked us through her years at CancerCare and the different evolution's she was able to see. We are so thankful for all of Jane's work and we will miss her terribly!
In a nutshell, the greatest highlight of working at CancerCare has been working among such dedicated colleagues and professionals, across all departments. Our collective commitment to helping cancer patients and their families and trying to impact their environment through support, financial help , education and advocacy has evolved but has never wavered at the core. The work has always been difficult and challenging but never tiring and always rewarding.
My time at CancerCare enabled me to grow as a clinician and as a social worker and it allowed me to practice in my profession. During my years here, I was the coordinator of the organization's toll-free telephone service, the Cancer Resource Directory Project, and the Graduate Education Program.
In the '70s when I first came to CancerCare, we did not even answer our phones using the word cancer. We only served advanced cancer clients in the tri-state area. During these early years, we spent a good part of our time making home visits. Sadly, most of our early clients died soon after they came to CancerCare for help, but we were early advocates of the hospice movement and the importance of the conversation around death and dying.
In the early '80s, we were one of the first organizations to open our doors without judgement or hysteria to the first group of gay men with strange cancers, even before AIDS was identified. During that same era of long distance phone calls and the revolutionary fax machine, an advertisement agency did some pro bono work for CancerCare. They placed an ad in Parade Magazine about having a safe place to talk and little did we know it would be an insert in every Sunday newspaper in America. In that summer alone, we got 1,200 letters from cancer patients and families. The questions we received ranged from, "How do I talk to my children and my boss" to "How do I pay for treatment?" We answered them all.
By the '90s, we had an 800 number, which allowed us to answer those questions on a larger scale. We were on the cutting edge with the first phone groups, a workshop over the phone, our first computers and a website.
The millennium started out promising but it was marred by the attacks of September 11th. We were literally and figuratively witnesses to that day. I am proud that we served as mental health responders to those persons impacted by both the tragedy and cancer. That knowledge of cancer and trauma enabled us to respond to the aftermath of Hurricane Katrina in 2005 and more recently to the natural disasters in Puerto Rico, Texas, and Florida.
Now we are helping thousands online, wherever they may be. But we are still operating in the old fashioned way with love, compassion and one at a time just like we did when I first came.
New Comment