"Dear Marci" Explains How (and When) to Switch Medicare Plans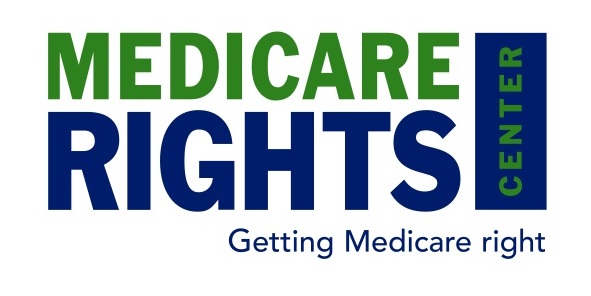 Did you know that right now, people who are not satisfied with their Medicare Advantage Plan can switch to Original Medicare? The Medicare Advantage Disenrollment Period runs from January 1 to February 14 each year. Read on to learn more!
This information is republished with permission from the Medicare Rights Center. For more info visit www.medicarerights.org.
Dear Marci,
I'm not satisfied with my Medicare Advantage Plan, and I'd like to switch either to another plan or go back to Original Medicare. When is it permissible for me to make a change?
-- Winifred (Pearland, TX)
Dear Winifred,
There are several conditions and time periods under which you can change your Medicare Advantage Plan.
If you want to switch from one Medicare Advantage Plan to another, you can switch plans during Fall Open Enrollment, which runs from October 15 to December 7 each year, with your new coverage taking effect on January 1. Research shows that people with Part D or Medicare Advantage Plans could lower their costs by shopping among plans each year. For example, a plan in your area may cover the drugs you take with fewer restrictions and charge you less.
Each fall, your Medicare Advantage Plan should send you an Annual Notice of Change (ANOC) or Evidence of Coverage (EOC) notice explaining any plan changes for the coming year. Review this notice to understand your plan's costs, covered services, and rules. If you choose a new Medicare Advantage Plan, review the costs associated with that plan for the coming year.
You may want to check the availability of plans in your area by calling 1-800-MEDICARE or going to Medicare Plan Finder (www.medicare.gov/find-a-plan). You will be able to compare plans by their quality ratings stars and find other data about plans. Once you select a plan that meets your health care coverage needs, it is a good idea to reach out to the plan to verify that the costs and coverage data you researched is current.
If you find that you are not satisfied with your Medicare Advantage Plan (whether or not you enrolled in a new plan during Fall Open Enrollment), you can disenroll from that plan and switch to Original Medicare during the Medicare Advantage Disenrollment Period. This period runs from January 1 to February 14 each year. Changes made during this period are effective the first of the following month. For example, if you switched from a Medicare Advantage Plan to Original Medicare and a stand-alone Part D plan on February 10, your new coverage would begin March 1.
Under certain circumstances, you may be eligible for a Special Enrollment Period (SEP) to change your health and/or drug plan outside of the usual enrollment or disenrollment periods. If you get an SEP, your new coverage will usually start the first of the month after your sign up for or disenroll from your Medicare Advantage Plan. Here are two examples of when you would qualify for an SEP:
If your Medicare Advantage Plan leaves your area or you move out of your plan's service area, you can switch to another Medicare Advantage Plan or to Original Medicare.
You have one SEP per calendar year to switch into a five-star Medicare Advantage Plan from your current plan. You must be eligible to join the plan, i.e., you live in the plan's service area.

-- Marci
Dear Marci is a free e-newsletter from the Medicare Rights Center (www.medicarerights.org), the nation's largest independent source of information and assistance for people with Medicare. For more free answers to your Medicare questions, visit Medicare Interactive (MI) at www.medicareinteractive.org. Subscribe to Dear Marci by registering for your free account on MI.
New Comment