Congratulations to our AML All-Star Advocate, Bernard!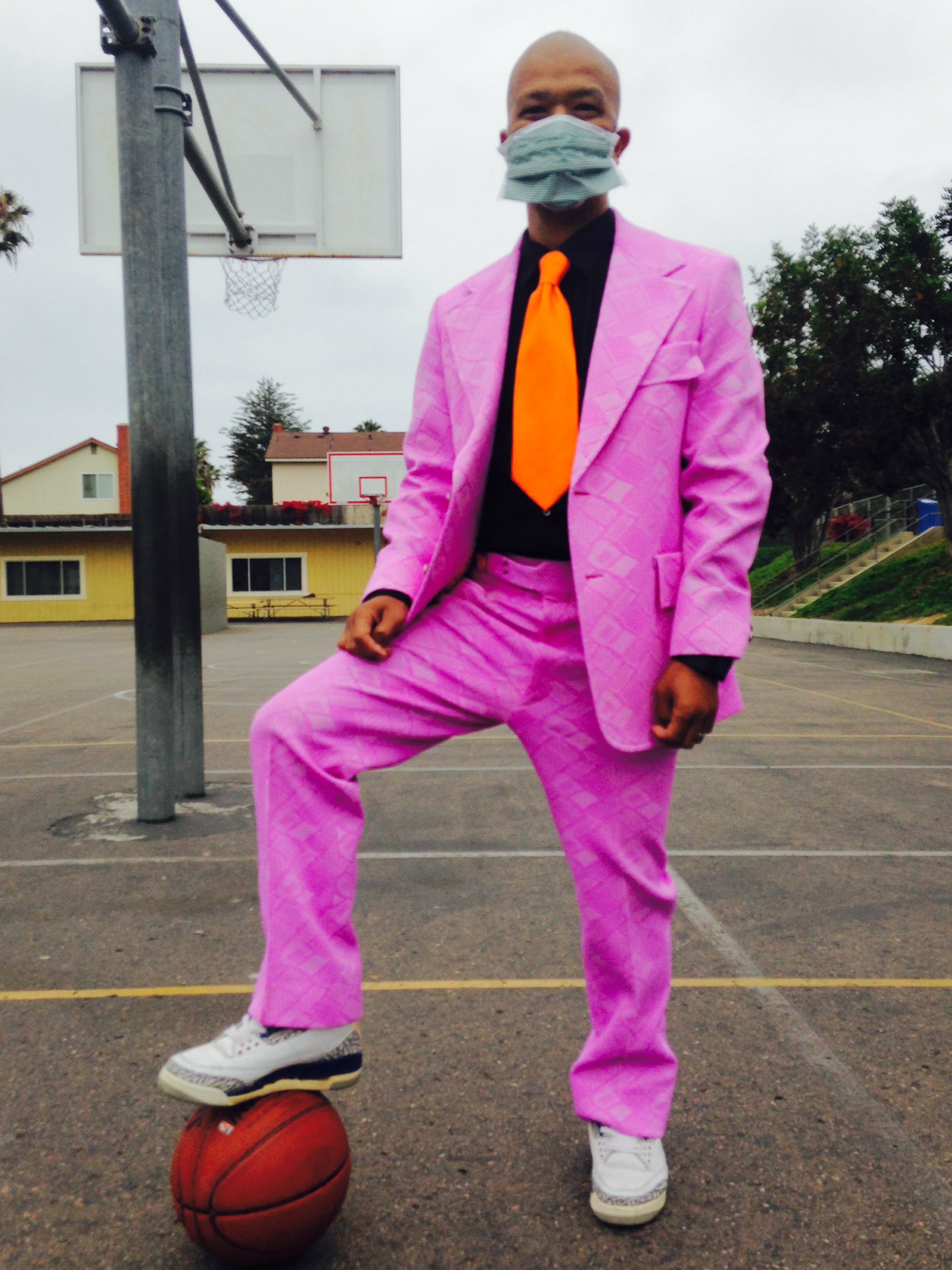 In honor of the first-ever Acute Myeloid Leukemia Awareness Month, CancerCare recently teamed up with legendary NBA broadcaster Craig Sager, who is coping with the diagnosis, and asked everyone to share a photo in their loudest, most colorful, Sager-style outfit. Thank you to all of those who responded with their Sager-style photos!
We're excited to announce our winner and AML All-Star Advocate, Bernard! In 2012, Bernard underwent a routine tooth extraction. After the surgery site didn't heal, he underwent additional testing and was diagnosed with AML, a rare and difficult-to-treat blood cancer.
The diagnosis came as a shock to Bernard, an unstoppable athlete who regularly participates in half-marathons and CrossFit challenges. Never one to back down from a challenge, Bernard founded a non-profit organization b.strong to raise awareness and funds for those affected by AML.
"Living with AML has humbled me in many ways. I am very grateful to wake up every day," shares Bernard. "People can make a difference by raising awareness about AML and by fundraising to find a cure."
Bernard turns to his family, friends, and organizations like CancerCare for support. "My sister Maribel gives me strength because, as a donor, she gave me the gift of life twice. My wife Dee has been with me in the hospital every day of treatment. They've taught me to keep fighting and never give up!"
Thank you for helping us raise awareness for everyone affected by AML, Bernard!
New Comment