CancerCare Oncology Social Worker Pens Inspirational Book for Families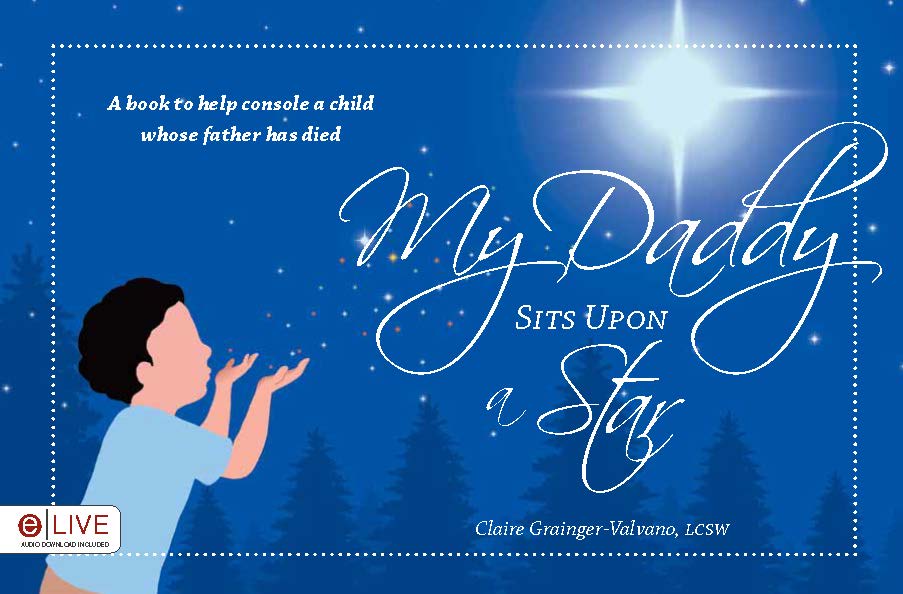 Helping children cope with loss
Communicating with a child whose parent has been diagnosed with a chronic illness can be both confusing and overwhelming. As CancerCare's Healing Hearts Program Coordinator, Claire Grainger, MSW, LCSW works closely with families to help navigate these challenges.
Based on her professional experience and expertise, Claire has written the recently published book "My Daddy Sits Upon a Star."
According to the publisher, the book follows the life of a child whose father has been diagnosed and later dies of a chronic illness. The story shares how, even though the child misses his father's physical presence, he is able to develop a way to maintain an everlasting connection to his father's spirit.
Claire was first inspired to write the story after forming a lasting bond with her neighbor, Joey. At six years old, Joey experienced the loss of his father to pancreatic cancer, and Claire and her husband quickly stepped in to help the family cope.
"Joey is an only child and had no immediate family in the area. His mother, Kathy, is incredibly independent and stepped outside of her comfort zone to ask if we could help watch her son one night each week while she worked," said Claire. "We became family in no time and forged a lasting relationship with love. We are connected and are there for each other."
Claire penned the story and began reading it to Joey during their time together. "He loved the book. I wanted him to think about his dad in his everyday life and carry on the amazing bond that they shared. I wanted him to look out into the universe and still see his father."
Joey, now a 22-year-old college student, has volunteered for the last three years at CancerCare's Healing Hearts Family Bereavement Camp and other CancerCare fundraising events. "I think he sees himself in the children at the camp because he has been in their shoes. He wants to show them that he's still connected to his dad and he's ok."
"This experience has taught me that even from a really difficult time, some really poignant and meaningful events and relationships can evolve," said Claire. "This is a book for anyone who has suffered a loss. It can bring peace in knowing that you will never forget your loved one and that you can let them continue to inspire you."
CancerCare provides free, professional support services for people who have experienced the loss of a loved one to cancer, as well as grief and loss information and additional resources.
New Comment