CancerCare Supporter Releases Book about Her Experience with Chronic Pain and How Her Rabbit Helped Her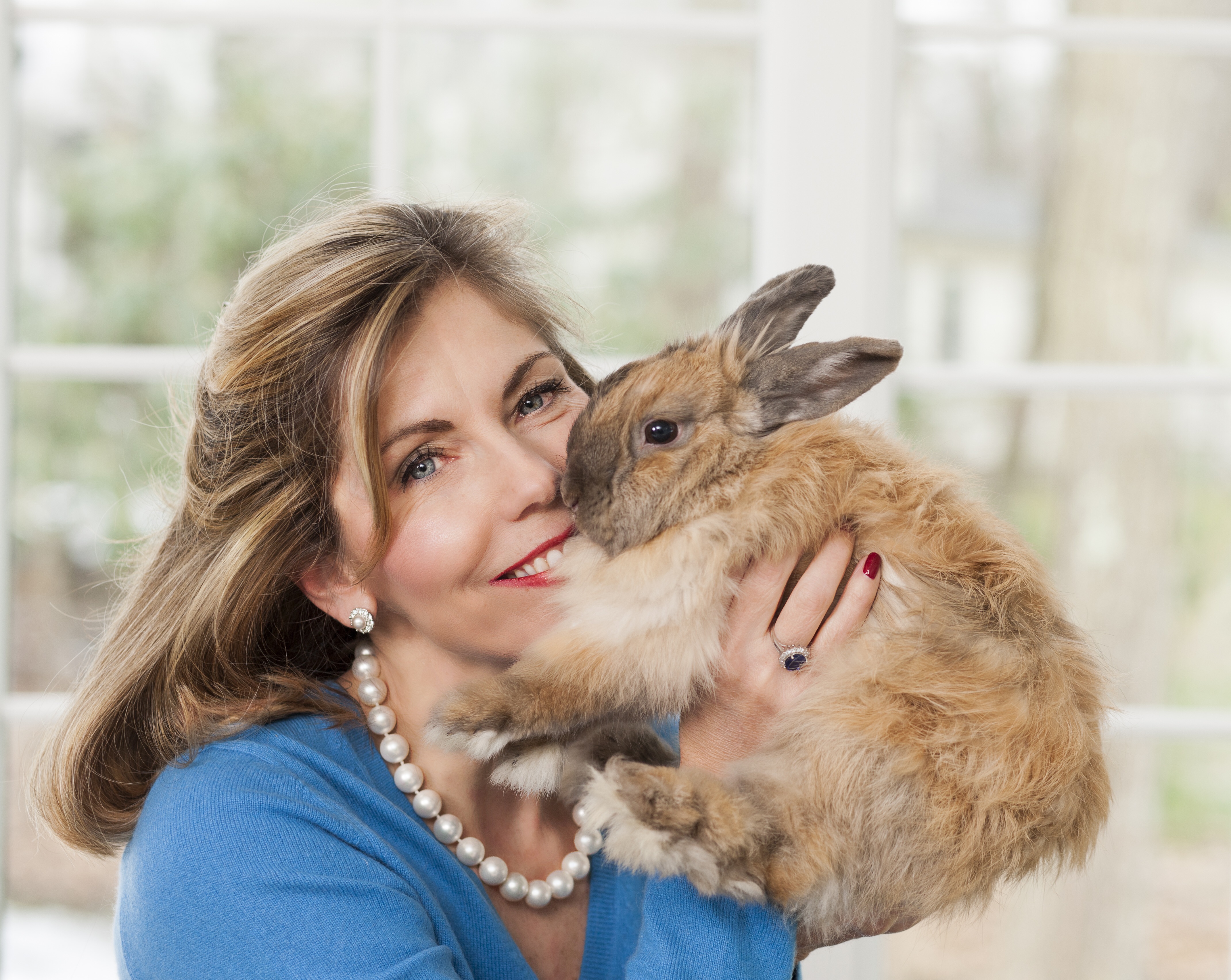 Longtime CancerCare supporter and volunteer, Nancy Laracy, was originally diagnosed with fibromyalgia and an autoimmune disease in 1997. In 2001, Nancy's life changed when her family decided to adopt a rabbit named Bunny Boy. Bunny Boy and Nancy quickly became inseparable and became an important member of the family. "He was a breath of fresh air that came into my life at the right moment," shared Nancy.
Nancy's bond with the rabbit deepened after the family discovered that Bunny Boy also had an autoimmune disease, which required him to go through many surgeries and treatments. Nancy described their relationship as, "Bunny Boy was my therapy bunny, and I was his therapy person. He helped me to keep moving and despite his own illness, he was a fighter."
After Bunny Boy passed away in 2010, Nancy's family adopted another rabbit named Muffin, who became a registered therapy rabbit. Nancy's first experience with Muffin as a therapy rabbit was in the aftermath of Sandy Hook. She also brought Muffin along to her mother's nursing home facility, where Muffin was loved by patients and nurses alike.
Nancy and Muffin volunteered with CancerCare on numerous occasions, including at CancerCare Christmas parties and at the Healing Hearts Family Bereavement Camp. During the Healing Hearts Family Bereavement Camp, Nancy created a craft that tied into each years' camp theme but also had a "bunny-esque" spin to it. She also gave all the camp participants a stuffed rabbit and a chocolate rabbit.
Nancy was named the CancerCare Volunteer of the Year in 2017 through CancerCare's New Jersey regional office. Sadly, Muffin passed away last October. She described her journey with Bunny Boy and Muffin as "a chapter of my life that was never planned but a chapter that became that second most rewarding after motherhood."
Nancy reflects on her experience helping others and her time with Bunny Boy in her recently released book titled, "Bunny Boy and Me: My Triumph over Chronic Pain with the Help of the World's Unluckiest Rabbit." Nancy shared, "Bunny Boy taught me strength, resilience and that it's okay that you can't do everything." This message is evident throughout the book and each chapter offers a unique lesson.
If Nancy had to give one piece to the readers of her book, she would say "Unconditional love truly heals where traditional medicine fails."
Learn more about Bunny Boy and Me: My Triumph over Chronic Pain with the Help of the World's Unluckiest Rabbit.
New Comment