CancerCare Social Workers Shine at the AOSW Annual Conference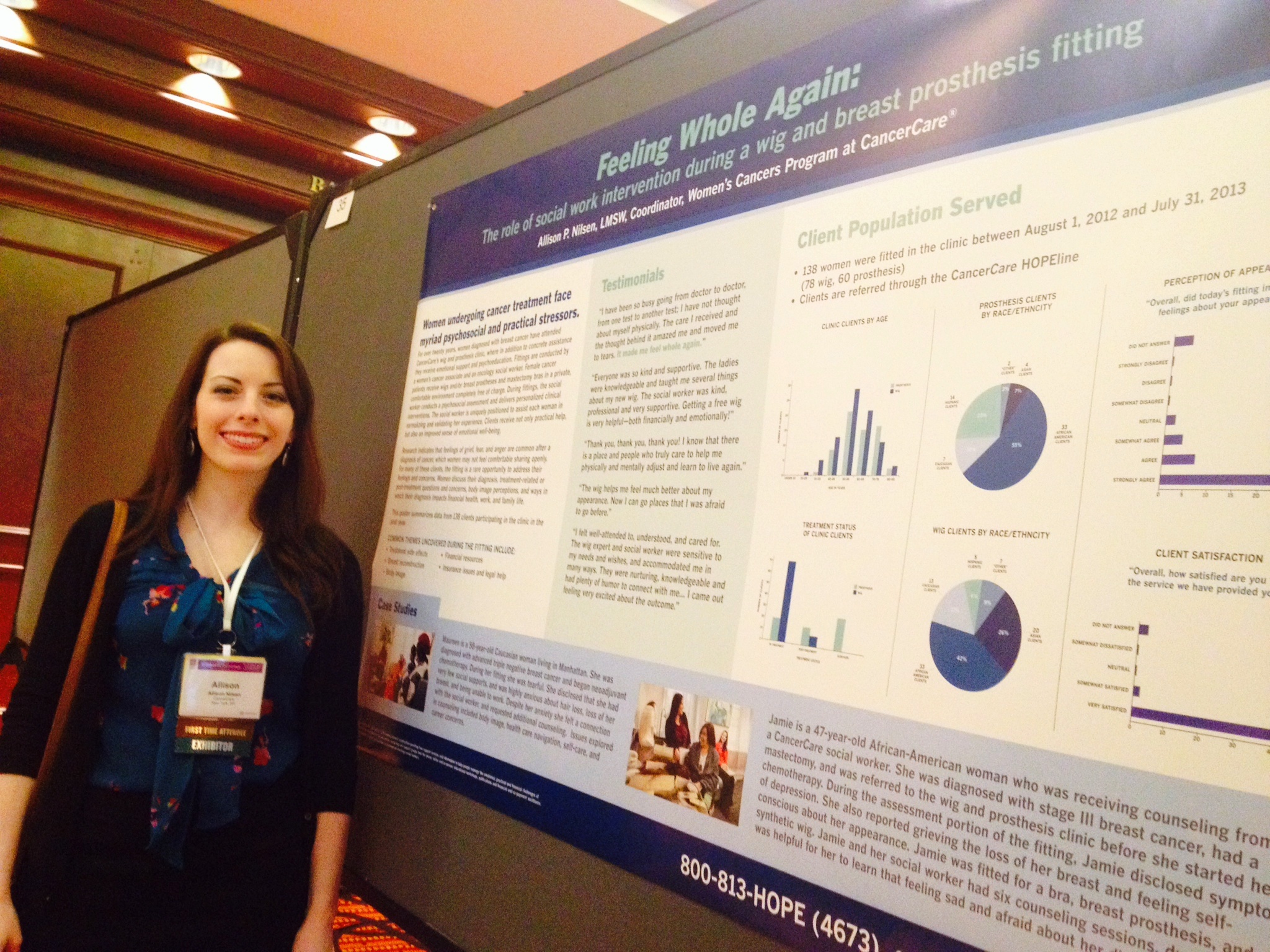 Allison Nilsen, LMSW presenting at AOSW
A dynamic team of six CancerCare oncology social work team members presented at this year's Association of Oncology Social Work (AOSW) Annual Conference. AOSW is a non-profit, international organization dedicated to the enhancement of psychosocial services to people with cancer and their families.
More than 500 oncology social work professionals gathered in Baltimore, Maryland for the conference on May 28-30, 2014. CancerCare presenters included Maria Chi, LCSW; Elizabeth Ezra, LCSW, OSW-C; William Goeren, LCSW-R; Carly Mesavitz, LCSW, OSW-C; Carolyn Messner, DSW, OSW-C, LCSW-R and Allison Nilsen, LMSW.
CancerCare presentations and posters were given on a variety of topics, including:
• Feeling Whole Again: The Role of Social Work Intervention During a Wig and Breast Prosthesis Fitting
• Finding Hope Beyond the Pall of a Pancreatic Cancer Diagnosis: What Can We Do to Help?
• Oncology Social Work Field Education: An Insider's Perspective
• Support Group for Older Gay Men with Cancer - Clinical Issues and Overview
• Training the Next Generation of Leaders in Oncology Social Work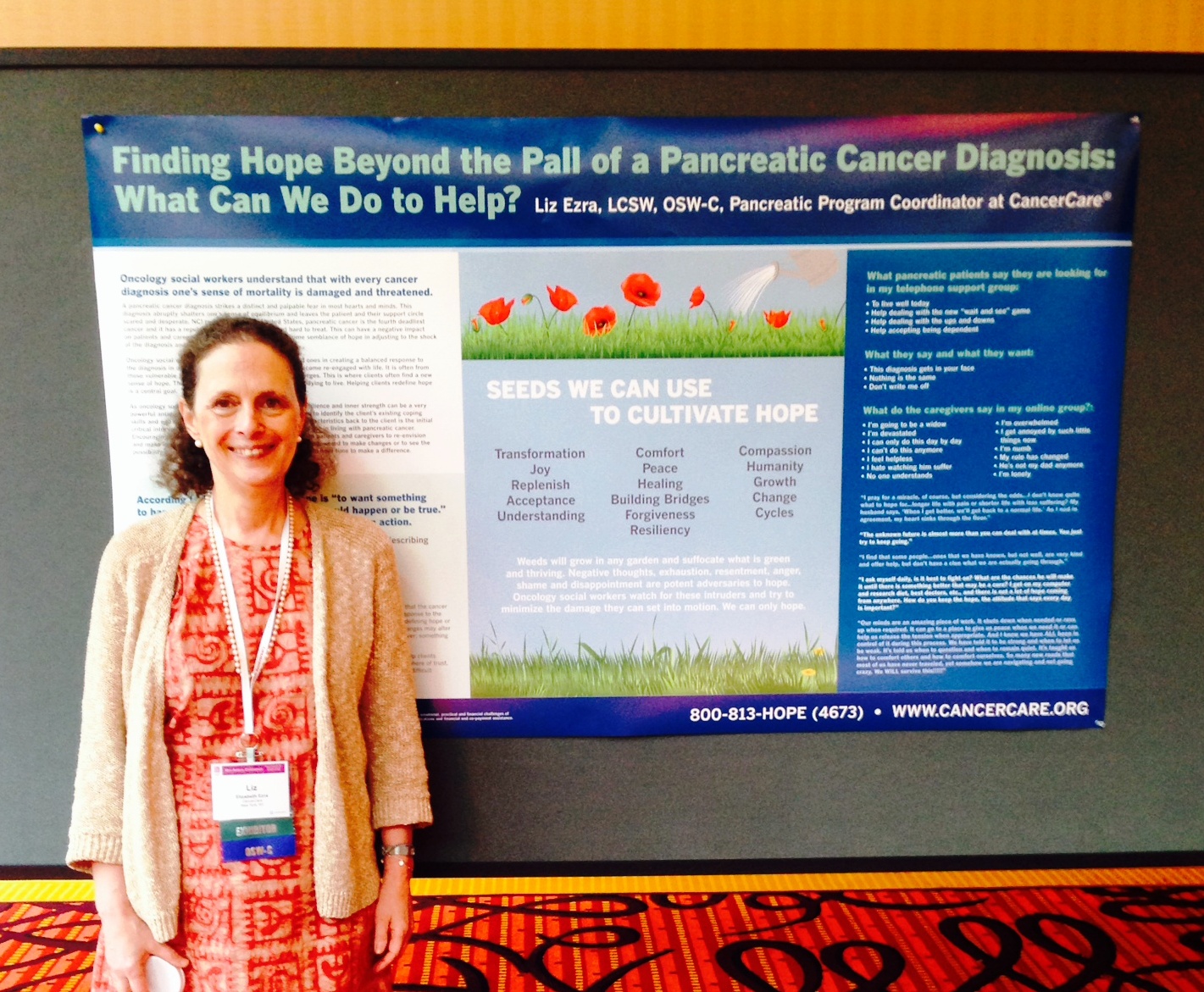 Elizabeth Ezra, LCSW, OSW-C presents on pancreatic cancer
Created in 1984 by social workers interested in oncology and by existing national cancer organizations, AOSW is an expanding force of psychosocial oncology professionals. The annual meeting serves as a wonderful opportunity to advance the field of oncology social work, as well as to highlight the important work conducted by CancerCare's social workers.
New Comment