CancerCare Social Worker, Mayra Sandoval, Discusses Her Work With the Latino Community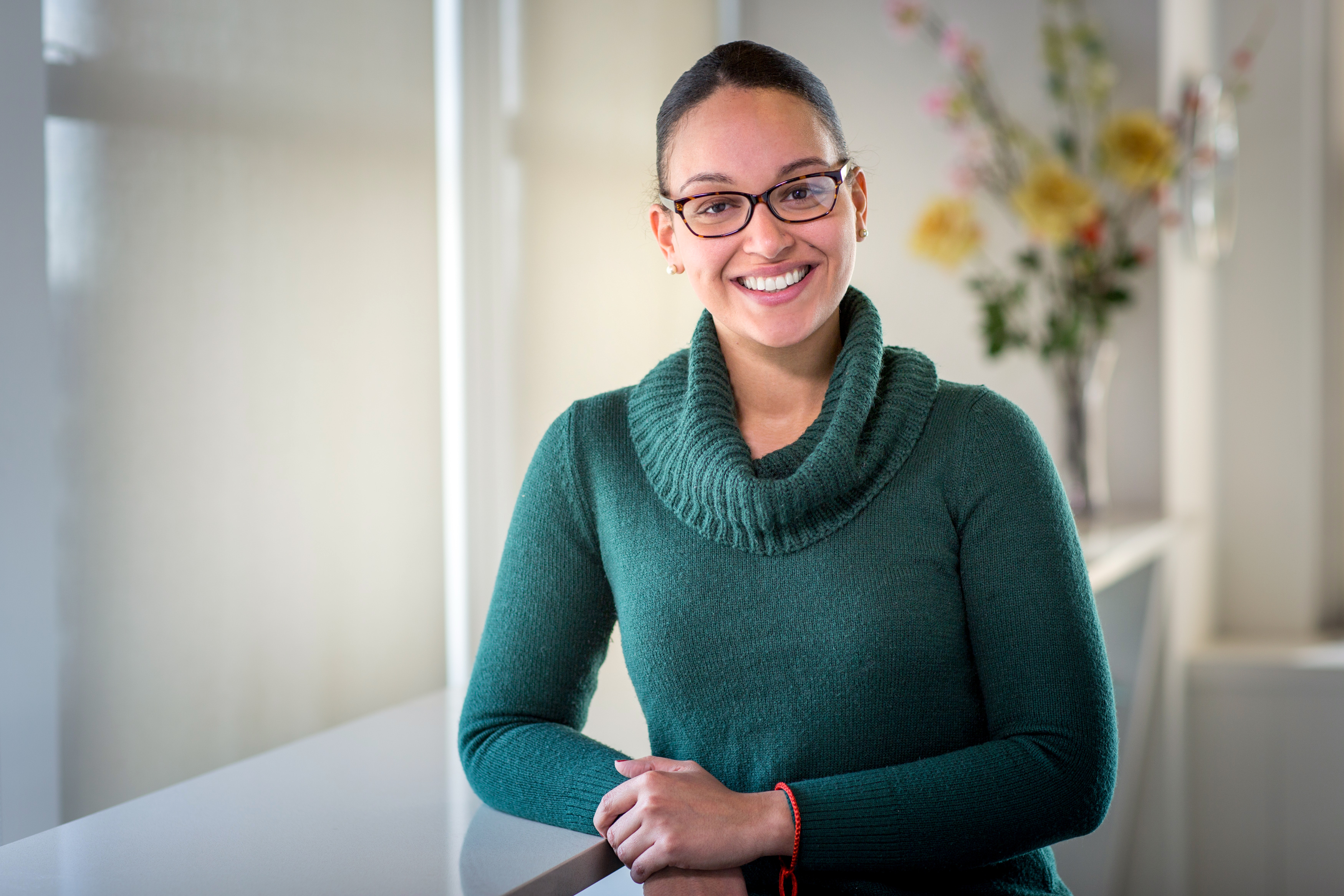 March is Social Work Month! This is Part VI of our "Celebrating Social Workers" Blog Series. Today, CancerCare Oncology Social Worker, Mayra Sandoval, LMSW, shares her thoughts on the importance of emotional support services for Hispanic/Latino individuals affect by cancer.
What inspired you to become an oncology social worker? How has your role evolved since joining CancerCare?
CancerCare has a partnership with Susan G. Komen Breast Care Helpline. As a previous Susan G. Komen breast cancer specialist, I was extremely intrigued by the services CancerCare offered. I would often refer callers to CancerCare for emotional support and financial assistance. I knew immediately I wanted to pursue my career in oncology social work. Currently, as a CancerCare oncology social worker my role has evolved by offering emotional support to a robust caseload of both English- and Spanish-speaking individuals ranging in age from five to older adulthood.
Were you initially interested in oncology social work, or was that something that came later?
I was initially interested in oncology because of my work history. In addition, CancerCare is the leading national organization providing free, professional support services and information to help people manage the emotional, practical and financial challenges of cancer and I knew I wanted to make a difference in the lives of people with cancer.
What should Spanish-speakers know about oncology social workers and their role in cancer care?
I would want Spanish-speakers to be aware of our services. I believe our role as clinicians is to educate and inform clients about the importance of emotional support services. Culturally, Latinos do not always seek emotional support. They feel the burden of their situation and it is ingrained in them to "be strong". I think it's important to reframe that narrative: you can still be strong and seek emotional support. When someone is diagnosed with cancer, it not only impacts the individual, it affects the entire family dynamic. I think it is important for individuals who native language is Spanish to be aware that CancerCare is here to help.
What kind of supportive services do you provide to Spanish-speakers who are coping with a cancer diagnosis?
We offer individual counseling, support groups and resource referrals in Spanish. The same empathy and understanding I offer to my non Spanish speaking clients, I offer to my Spanish speaking clients. The service does not change, just the language in which it is delivered.
Why is it important to offer supportive services tailored to Spanish-speakers coping with cancer?
It is important to emphasize the importance of self-care to Spanish-speakers coping with cancer. Many times, it is forgotten and that may increase anxiety. Which is why at CancerCare, my approach is to remind the client that their emotional and mental well-being is just as important as their physical health.
What are some of the most rewarding aspects of your job?
The most rewarding aspect of my job is knowing that my clients are heard. It fills me with joy knowing I am making a difference in their lives by listening and empowering them every step of the way.
What is one goal you have for 2018 (personal or professional)?
My goal for 2018 is to continue positively impacting my clients by offering support, compassion, care and most importantly a safe space for them to process their feelings.
Learn more about CancerCare's Spanish-language services for people affected by cancer.
« Read Part V of our "Celebrating Social Workers" Blog Series.
New Comment