CancerCare's Young Professionals Committee Hosts Its Inaugural Fundraiser Event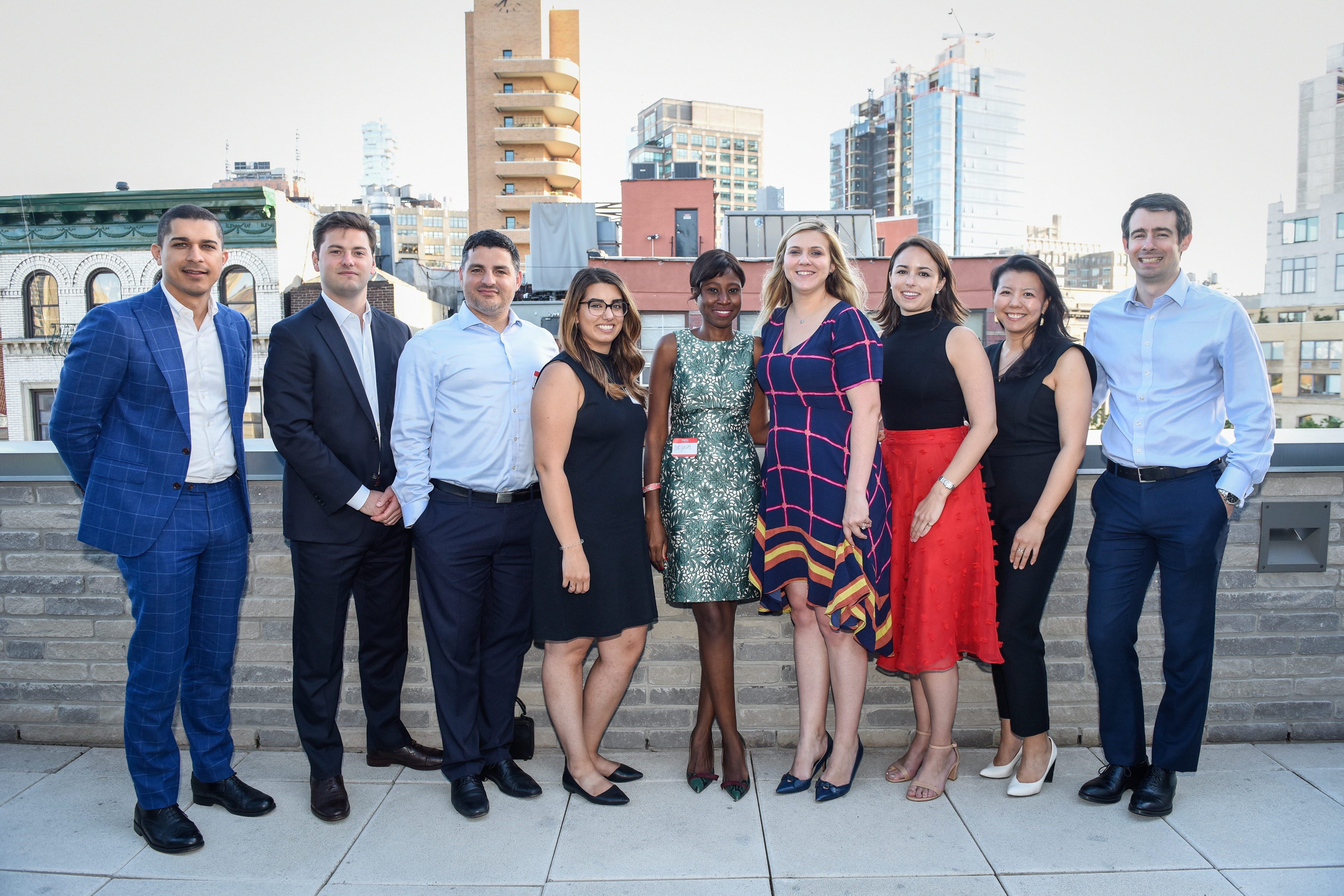 On June 12th, CancerCare's Young Professionals Committee held their inaugural fundraiser, Cocktails for a Cause. The event was held at The Michael Kors Building in Soho and was attended by over 100 industry leaders under 40 years old from the greater New York City area.
The night began with a cocktail hour, which offered guests time to mingle, network, and enjoy some light appetizers. Guests also had the opportunity to buy raffle tickets for items, including Mets box seat tickets, Bang & Olufsen speakers, tickets to the New York City Ballet and more.
The program for the night began with an introduction and welcome by Seyna Ba, the chair of the Young Professionals Committee and a previous CancerCare client. She remarked on the importance of CancerCare's free services and how they helped her while she was coping with cancer.
After pulling the raffle winners, Seyna welcomed another CancerCare client, Nolan, who spoke on his positive experience with CancerCare and the gay men's support group. Nolan said, "That CancerCare has these specific groups that people can go to and have others who actually understand is incredibly important."
The night concluded with closing remarks from Susan Smirnoff, Executive Vice President of CancerCare's Board of Trustees. She spoke on the importance of event attendees getting involved with CancerCare, whether it's through participating in walks and runs, attending events, fundraising or spreading CancerCare's mission.
CancerCare is grateful to the Young Professionals Committee Members for helping to organize such a meaningful event, guests who came to support a great cause, as well as Carolyn Messner, DSW, OSW-C, FAPOS, LCSW-R, who generously underwrote the event.
To get involved in CancerCare's Young Professionals Committee, contact Steven Mark, director of philanthropy, at smark@cancercare.org.
New Comment