CancerCare's New Jersey Office Celebrates the Holidays With their Annual Client Party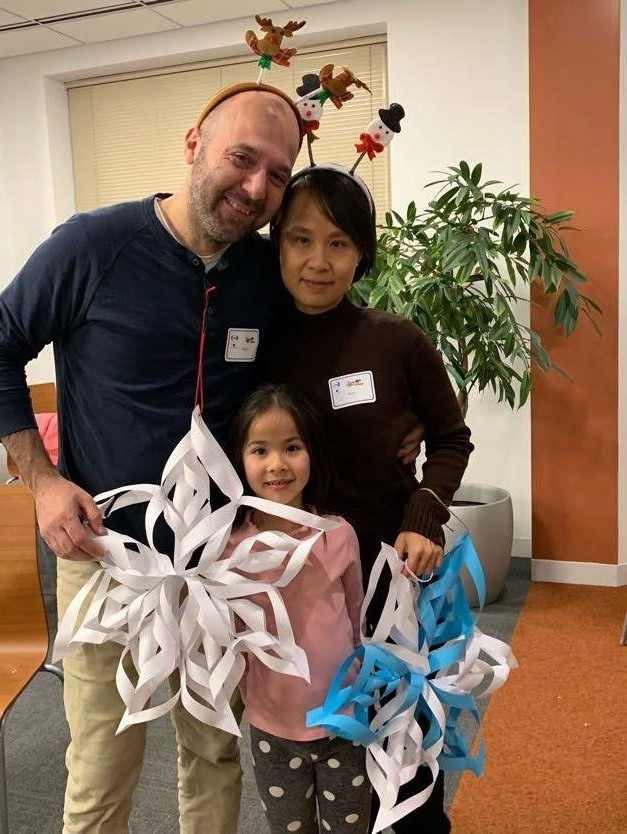 On December 13, CancerCare's New Jersey Office, in partnership with Eisai Inc., hosted its 7th Annual Holiday Party. The party was open to all of CancerCare's clients, including families, adults and caregivers affected by cancer. Eisai Inc. graciously hosted 200+ children, adults and staff members in their office space in the Woodcliff Lakes, New Jersey.
Throughout the night, guests got into the holiday spirit with arts and crafts activities, a photo booth and a chocolate fountain. CancerCare's Director of Regional Programs Kathy Nugent, MSW, LCSW, said "It was a magical evening. Our families look forward to this gathering every year, in fact, some call as early as July to ask when the event will be held."
One grateful client shared, "Thank you so much for inviting me to such a lovely party last night. Your staff worked so hard and made me feel so very welcome. I had a great time."
View photos from the event.
CancerCare helps anyone affected by any type or stage of cancer. Learn more about our specialized services for children, teens, adults and caregivers.
New Comment