CancerCare Launches Pilot Winter Warmth Program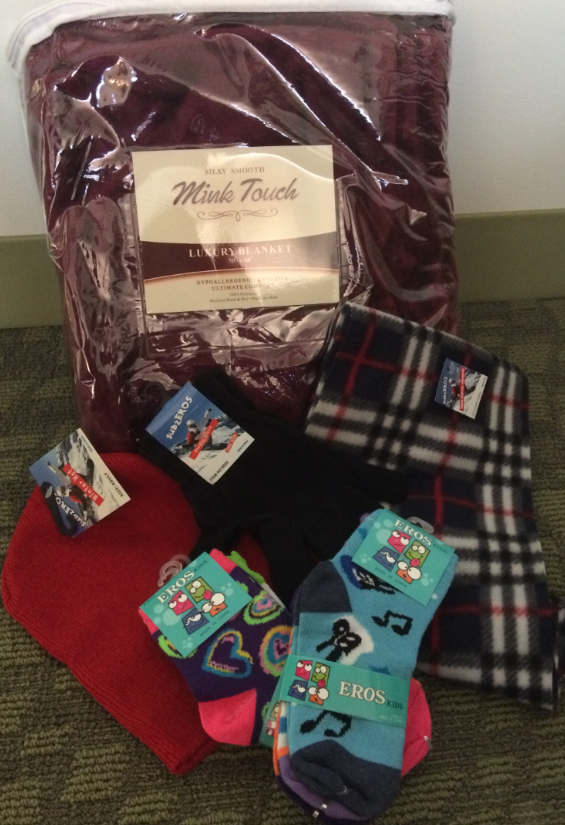 This past November, CancerCare launched a new winter warmth pilot program in New York City, Long Island, New Jersey and Connecticut. Through this program, children and teens who have been affected by cancer received free winter warmth packages. Each package included a blanket, hat, scarf, gloves and socks. Packages were provided to families free of charge.
We received lots of positive feedback! Children and teens loved their new winter gear that arrived just as winter was beginning.
In one parent's words, "I haven't seen my children this excited in a long while. They were so happy to receive these packages!" Another parent shared "My daughter was so excited to receive her first gift. I love the cozy blanket and the warm gear! My daughter will make good use out of ALL the items!"
CancerCare understands that families coping with cancer face many challenges including financial and emotional concerns. CancerCare constantly seeks new ways to ease the financial and emotional stress that families coping with cancer experience. Many thanks to the Diana Napoli Fund for sponsoring this program. We hope to offer an expanded version of this winter warmth program next year!
CancerCare for Kids offers year-round, free support services for children who have been diagnosed with cancer, have a loved one with cancer or have experienced the loss of a loved one to cancer. Our psychosocial services are also available for parents and caregivers to help educate, support and empower them as they care for their own emotional and practical needs and the needs of their children. All services are provided by CancerCare's masters-level oncology social workers.
Sign up for our e-newsletter to learn more about CancerCare's services for children and teens affected by cancer.
New Comment