CancerCare® Hosts 1st Annual Walk, Wag & Run Event in Leonia, New Jersey
On September 15, CancerCare hosted their 1st annual Walk, Wag & Run event at Overpeck County Park in Leonia, NJ. This family-friendly 5K event spread awareness and raised money for CancerCare's free, professional services available to anyone affected by a cancer diagnosis.
CancerCare's New Jersey Walk/Run started 31 years ago, and this year, in honor of CancerCare's new Pet Assistance and Wellness (PAW) Program, dogs were invited to join in the festivities. Once launched, CancerCare's PAW Program will help people undergoing cancer treatment keep and care for their dogs and cats.
Participants of all ages and levels came together to support CancerCare's free services, with serious runners taking advantage of the USATF-sanctioned and certified course. In addition to individuals, dedicated supporters formed teams with friends, family and co-workers to raise crucial funds toward CancerCare's support groups, individual counseling, community programming and more.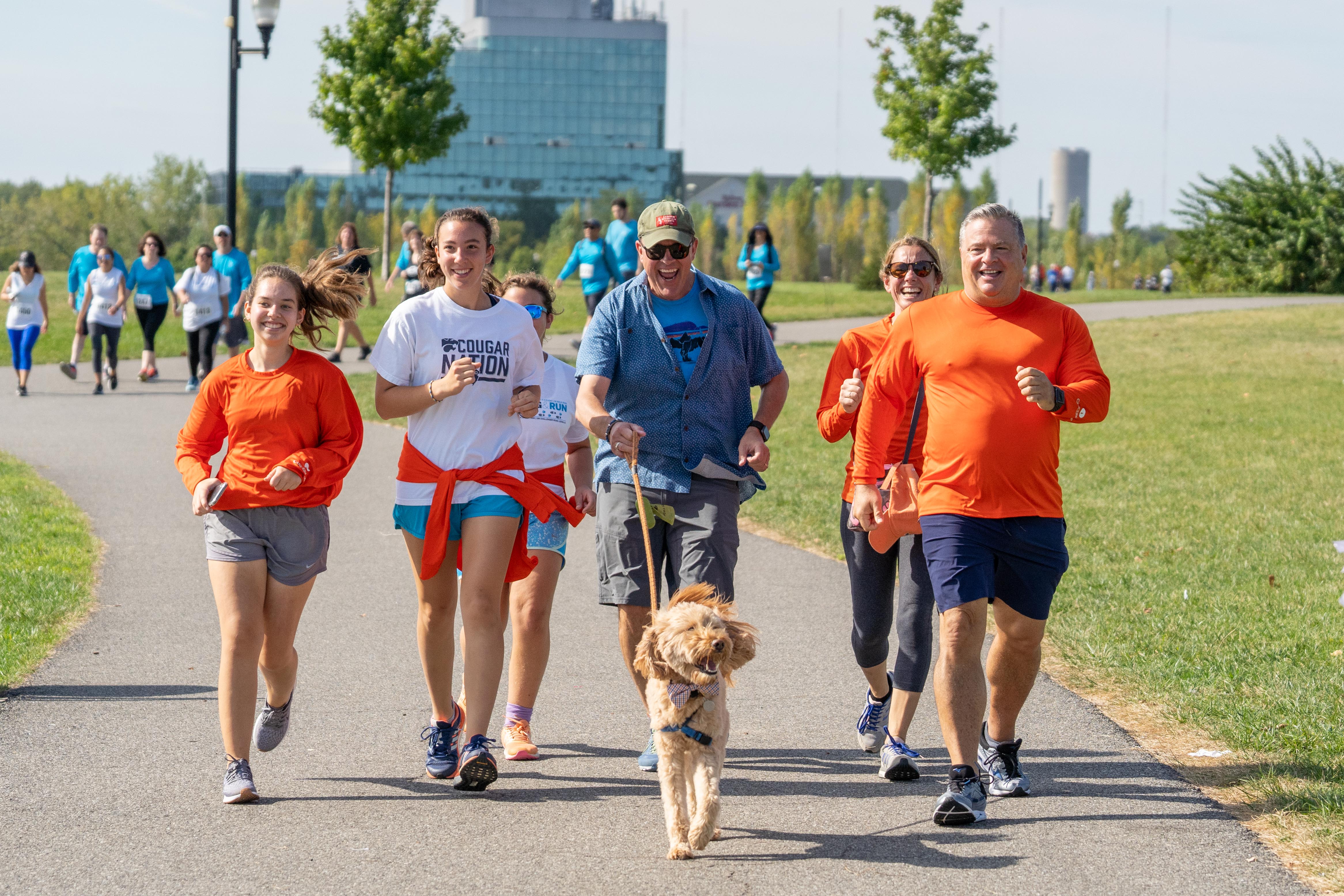 CancerCare client, survivor and dog-owner Kevin Bombace spoke at the event, thanking the organization for the emotional assistance he was offered. "Without CancerCare and all of the help I have received emotionally and mentally to help fix my daily life, there is no way I would be where I am today or even standing in front of you."
CancerCare is grateful to 2019 Run/Walk Committee, and to the following sponsors and community partners: Eisai, Valley Health System, Horizon Blue Cross Blue Shield of New Jersey, 3E Public Relations, Kantor Foundation, Inserra Supermarkets, Nylabone, Pronomic Wealth Management Group of Wells Fargo Advisors, Art of Motion, Inc., The Bagel Station and Starbucks.
CancerCare would also like to congratulate Evan Ciccarelli, who took the lead for men with a time of 22:06.3 and Katie Sullivan, who took top place for women with a time of 22:09.6.
New Comment