CancerCare for Kids Hosts 2017 Spring Kickoff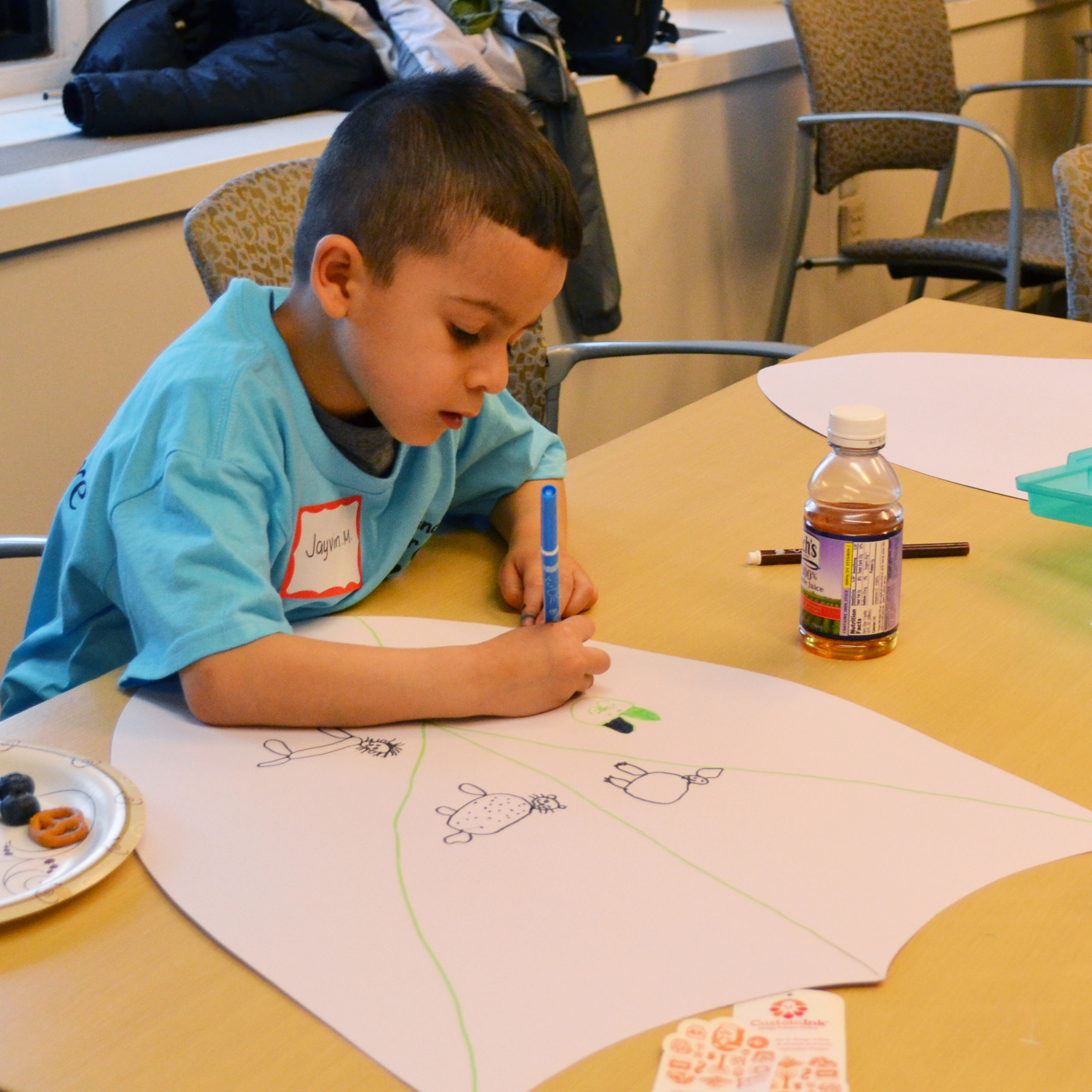 On Tuesday, March 28th, CancerCare for Kids had the pleasure of partnering with Esther Yang, Second Degree Black Belt in Seido Karate and Executive Director of Simple Healthy Living and Super Happy Healthy Kids, to offer a free martial arts class for families affected by cancer. The event gave both children and their parents the opportunity to connect with peers while increasing confidence and coping skills in a fun and relaxing atmosphere.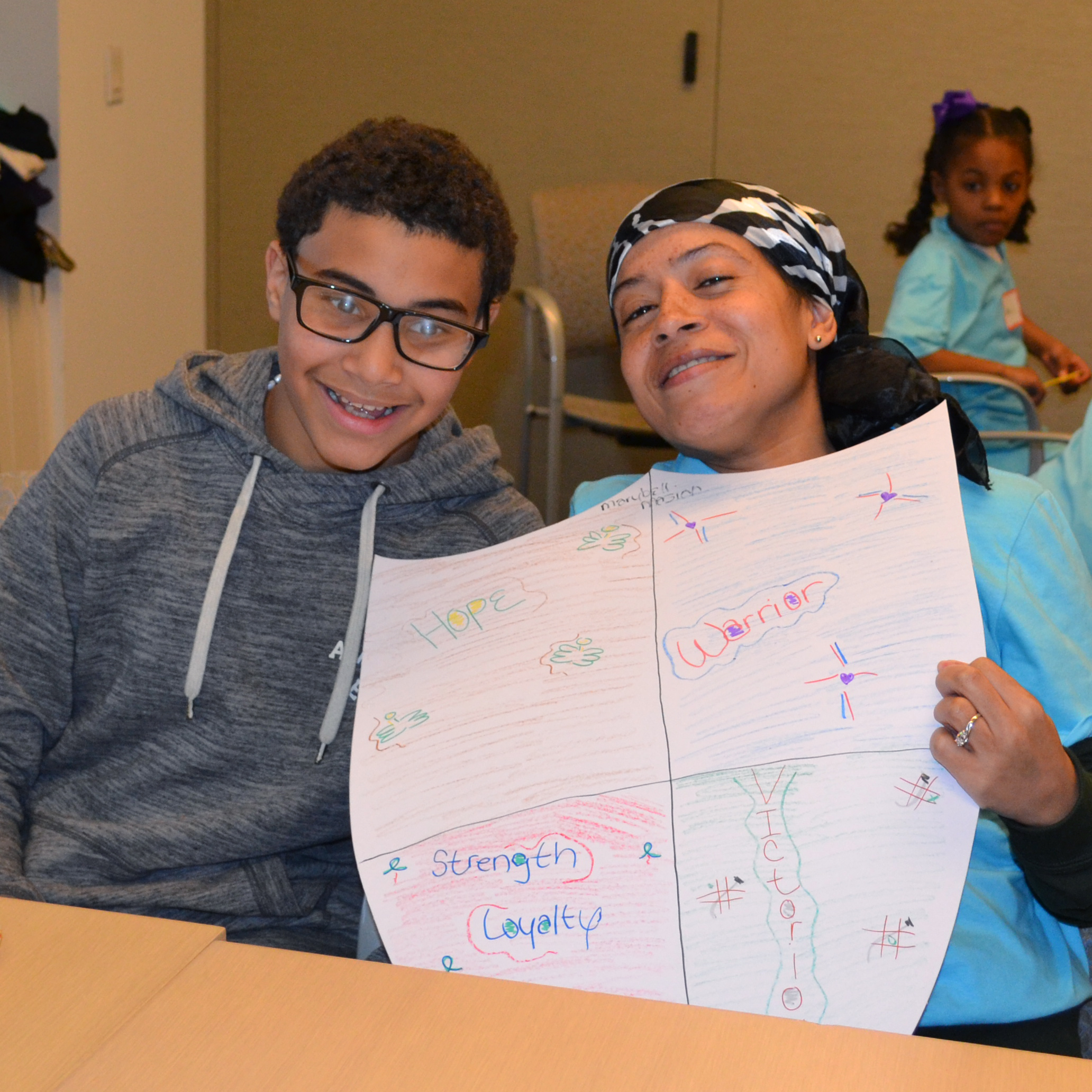 At the start of the event, families engaged in a "Coat of Arms" project. Parents and children alike designed shields using colors, representing attributes like strength, hope, loyalty, victory and ambition. They drew things that are important to them, what they hope for and words of inspiration. In one parent's words, "I am a warrior!"
Next, Esther Yang, led an exciting martial arts class. Children and adults learned many moves and participated in interactive group games. The skills taught during the class engendered feelings of confidence and empowerment as could be seen in the many smiles and as laughter and loud, energetic "KIAI's!" were heard.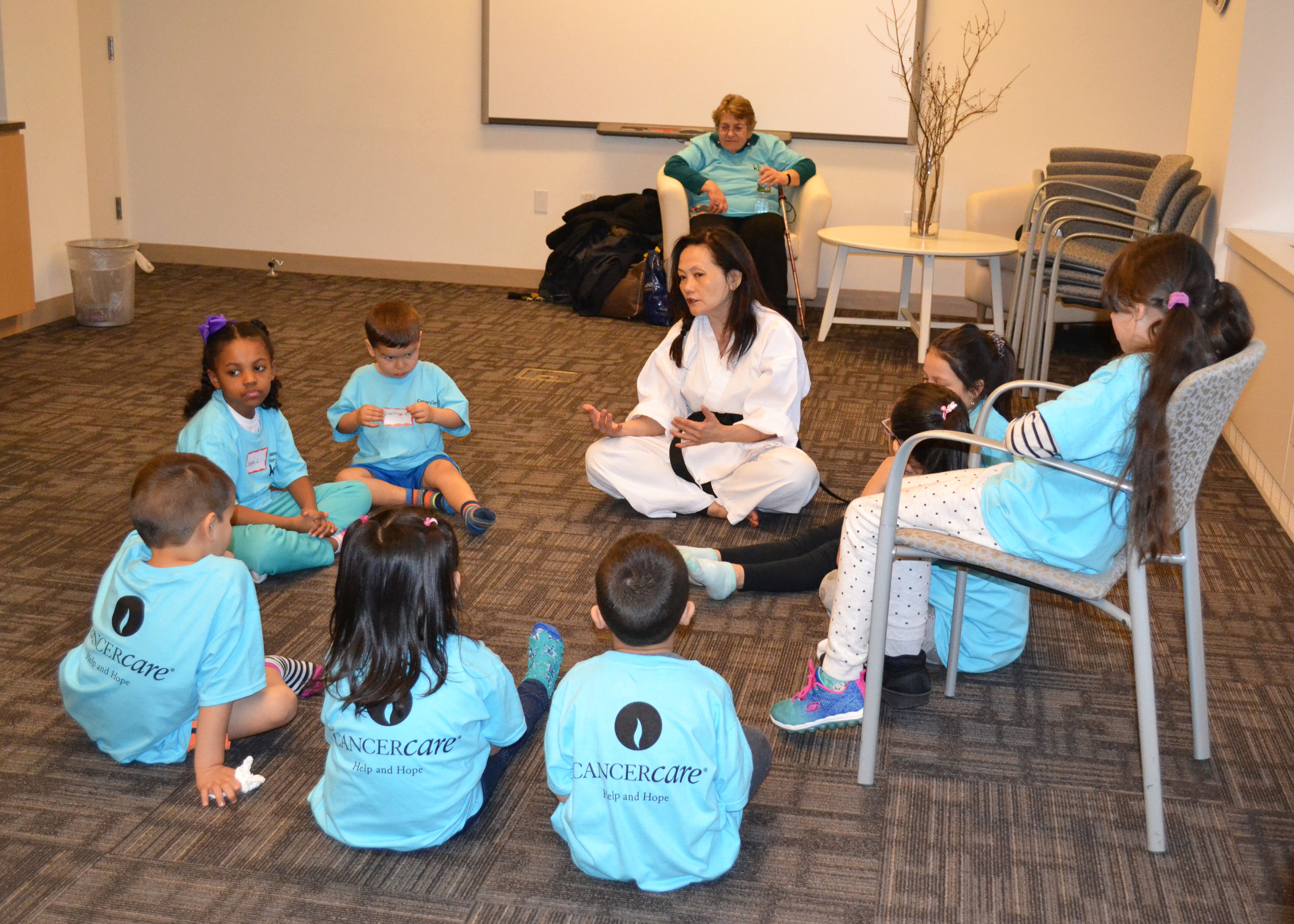 Children affected by cancer experience a range of feelings including sadness, anger, fear and isolation. Children may not necessarily express these emotions verbally but can benefit from using creative expression as an outlet. Both children and parents enjoyed meeting other families who understand what it's like to be dealing with a cancer diagnosis, engaging in arts and crafts and learning martial arts.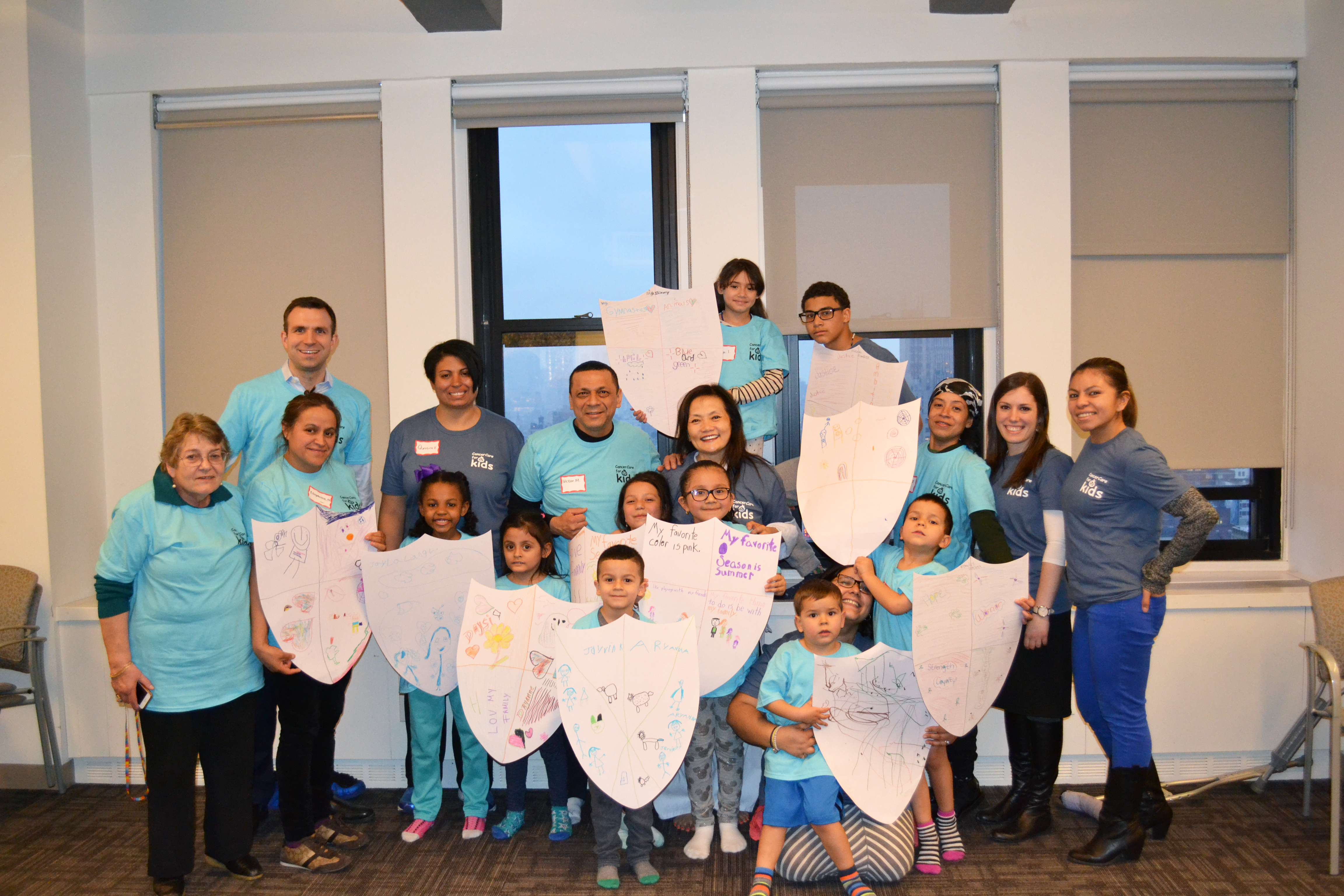 Families provided very positive feedback and some wondered whether they could come back weekly for more! We are so grateful to Esther Yang and the CancerCare children's team for helping make this event a success! We look forward to partnering with Super Happy Healthy Kids again in the future! Sign up for our quarterly newsletter to learn more about programs hosted by CancerCare for Kids.
New Comment