CancerCare Recognizes World Cancer Day 2018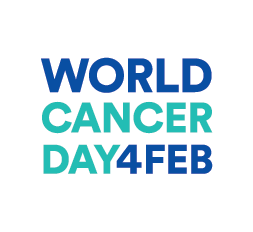 February 4th is World Cancer Day. 18 years ago, World Cancer Day was created to raise political awareness of cancer and to work towards decreasing prevalence of cancer by the year 2020. This year's theme is "We Can. I Can." and inspires individuals and groups to make small changes in their lives to make a larger collective impact. Here are a few ways to get involved this year:
Offer Support - Do you know someone that's been affected by cancer? Take some time on February 4th to offer them support. It can be as simple as calling this person to ask how they are doing or offering to run errands for them. If you're thinking of reaching out to someone that was recently diagnosed and you're not sure what to say, read CancerCare's fact sheet titled, "What Can I Say to a Newly Diagnosed Loved One?" Showing any type of support to someone facing a cancer diagnosis can make a world of difference in their lives.

Volunteer Your Time - On World Cancer Day, volunteer to spend time with a loved one facing a cancer diagnosis. If you are unable to be there physically, call them and actively listening to how they are doing. You can also volunteer at a local organization that helps individuals affected by cancer.

Get Active - Being physically active is beneficial for the mind and body. On World Cancer Day, try to do your favorite exercise. If you're feeling fatigued, start small. A 5 to 10 minute walk is a good place to start and can still make a difference.

Educate Yourself - On World Cancer Day, learn more about the cancer experience. Do you want to learn more about a specific cancer type? Do you want to learn about common side effects of cancer? CancerCare has educational resources to help you learn more about cancer-related topics.

Inspire Others - Take time today to inspire someone to learn more about cancer or encourage them to actively listen to someone affected by a cancer diagnosis. Little actions can make a difference when made by many individuals.
New Comment