Cancer Support: Make Help Last Beyond Diagnosis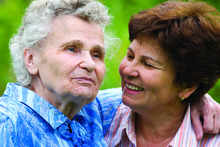 If you've ever had a loved one who has been diagnosed with cancer, then you'll remember feeling the urge to immediately jumping into action to lend your support. At the time of diagnosis, your loved one was likely surrounded by family and friends who rallied around them. They received calls and emails filled with words of encouragement and strength. Friends dropped by often, usually bearing gifts. This surge of camaraderie was surely a blessing that helped them cope with learning about their diagnosis. However, it isn't unusual for those with cancer to find that this intense care and show of concern begins to gradually dwindle away after their initial diagnosis. Cancer patients may begin to feel their support systems slowly fading away as treatment progresses. It's vitally important to remember that cancer treatment and recovery is often long and arduous, which is why it's so important to provide cancer support throughout the entire duration of your loved one's treatment.
Send Updates
In order to make help last beyond diagnosis, try recruiting a network of friends and family who can offer cancer support for months to come. Consider sending out weekly or bi-weekly emails to this network of support, updating everyone on the current situation. They can be written by you, by the cancer patient themselves, or a combination of both. Include how he or she is feeling that particular week, what their treatment schedule looks like for the upcoming days, and anything that they could use help with.
Help Out with Daily Tasks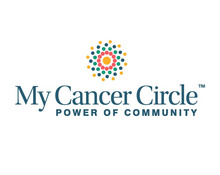 One of the best ways to show support of a loved one is to help them with everyday tasks that they may not have the time or energy to take care of themselves. Be particularly mindful of your loved one's treatment schedule, so you can focus activities around times that they may be particularly sick or exhausted, such as after chemotherapy. There are plenty of caregiving tools available online, like the online Care Calendar service MyCancerCircle, which can help you organize this type of logistical support quickly and easily. You can coordinate errands, rides to appointments, house cleaning or meal prep. By enlisting the help of others with these tasks, you can ensure that your loved one's needs will be taken care of through the long haul. There are plenty of ways to help someone, and all will surely be appreciated. By keeping a large support network in the loop, you'll be able to avoid lags or lapses in support.
Be a Strong Presence
Throughout treatment, be sure to reach out to your loved one regularly. Come by for visits, invite them over for meals, and send emails, texts and make phone calls often to check in. Let them know that you are thinking about them, and let them know that it's okay if they don't reply. In terms of lending cancer support, it is incredibly easy to send a text or make a quick phone call, but it can mean the world to someone who is affected by cancer and feeling lonely or depressed.
Extend an Invitation
Another great way to make help last beyond diagnosis is by remembering to include your loved one in your social calendar. If you are having a get-together with friends and family, don't leave out your loved one just because you assume they'll feel too tired or sick to come. Instead, continue to always invite them and let them be the one to decide if they feel up to it. During treatment, there are good days and bad days. On a good day, your loved one may want nothing more than to get together with friends for a fun night out. Not only will it be good for their soul to reconnect with friends, but it will also do wonders for your own emotional well-being to take a break from being a caregiver and simply enjoy a lighthearted activity together. It's a great way to take care of yourself while simultaneously caring for another.
Encouragement is Everything
When supporting a loved one with cancer, remember that your encouragement is crucial even after treatment is finished. During this time, your loved one will be grappling with finding their "new normal" and will welcome any support they can get. By remaining a strong presence throughout the entire journey - from diagnosis to a clean bill of health - you can have a profound impact on anyone dealing with the effects of cancer.

New Comment