CancerCare at BlogHer 2015: Join Our Twitterstorm and Learn About the Pillow Talk Program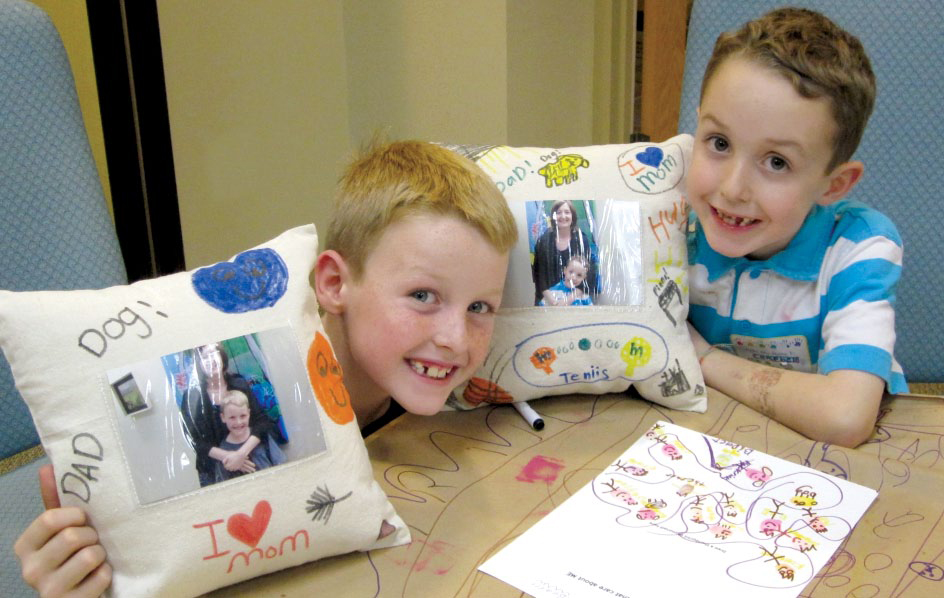 From July 16-18, CancerCare will be at BlogHer 2015, the world's largest conference for women content creators, doing what we do best: encouraging others to talk about cancer. To learn more, visit us at Booth 2004, or join us tomorrow at 1:30 pm for a Twitterstorm, where CancerCare and our partners will be tweeting information about Pillow Talk and the importance of starting conversations about cancer: follow #CancerTalk.
A cancer diagnosis can be frightening, and it's normal to feel like you don't want to talk about it. It can seem especially difficult to explain a cancer diagnosis to young children. However, children will often notice that something has changed, and it can be even more scary for them if they are left to guess what is going on. That's why it's important for you and your family to start the conversation about cancer with them. It can help define the way they view the entire process of treatment, encourage them to share their feelings, and remind them that they will be supported and cared for throughout the journey.
CancerCare's free, Pillow Talk Care Package aims to help guide families in these conversations. The kit includes fact sheets with tips on what to say, and an activity that families can do together that will give the child something fun to focus on. To start a conversation, families can give their child the Comfort Pillow and markers that come with the kit, and the child can decorate the pillow with reminders of their loved one, family memories or other things that make them happy. The pillow can then serve as a comfort object that the child can hold onto, reminding them of the strong ties they have to their family.
One of the Pillow Talk Care Package recipients, Susan, shares that when her husband, who has stage IV colorectal cancer, has to leave for chemotherapy, he is oftentimes gone before her son wakes up and doesn't return until after he goes to bed. On those days, her son "can pull out the pillow and know that he is loved and can read the special message on an enclosed heart from his dad."
CancerCare, with the support of Bayer HealthCare, is providing 25,000 free Pillow Talk Care Packages to anyone in the United States who is coping with cancer. Ordering a kit is simple: just fill out our online form. You can also visit our Comfort Pillow photo gallery to view decorated pillows that families have shared with us, or send in your own Pillow Pics to feature on our website.
Comments
B Bubble said on Monday, February 25 2019
It's a guaranteed smile
Reply
New Comment