CancerCare for Kids' Winter Warmth Program 2021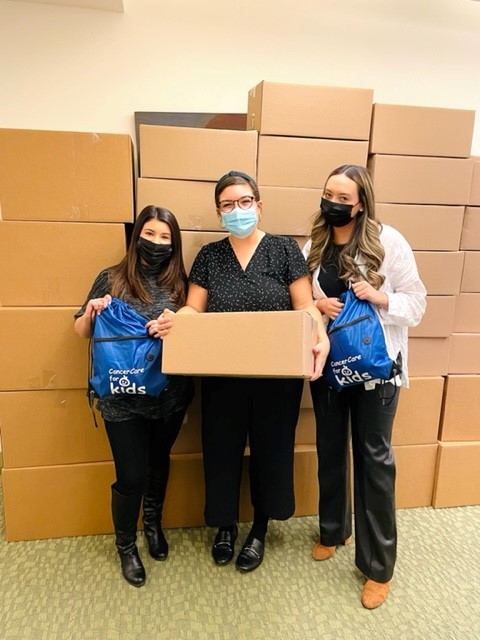 This winter has been a little warmer for those affected by cancer due to the Winter Warmth Program, one of the initiatives provided by CancerCare for Kids. Now in its 6th season, the program sent care packages containing winter accessories, including a donation of socks by BOMBAS, to nearly 200 children and teenagers from 76 families in the tri-state area.
CancerCare's Women and Children's Program Manager Lauren Chatalian first registered the families; then Lauren, with oncology social workers Allison Moskowitz, Shannon Coon and Sarah Paul, shipped out the care packages from our office this past December. Families that have been affected by cancer expressed their appreciation. One parent said, "I don't know of any other program that provides these items. Preparing my children for the winter is important, but could be overlooked with everything else that is going on."
"This was a lifesaver for me," another remarked. "Having my child acknowledged throughout the year with gifts is something I can never express enough gratitude for. His father died in 2020 and I have stage IV cancer. We have no family support. I cannot overstate how much it means that my child is recognized."
In addition, we were able to resume our CancerCare for Kids Holiday Gift Card Program. More than 100 kids and teenagers received gift cards for the holidays! We would like to extend thanks to Phi Beta Kappa New York Association (PBKNY), The Diana Napoli Fund and CancerCare's Senior Director of Education and Training, Carolyn Messner, for making this program possible, as well as our social workers for getting families involved.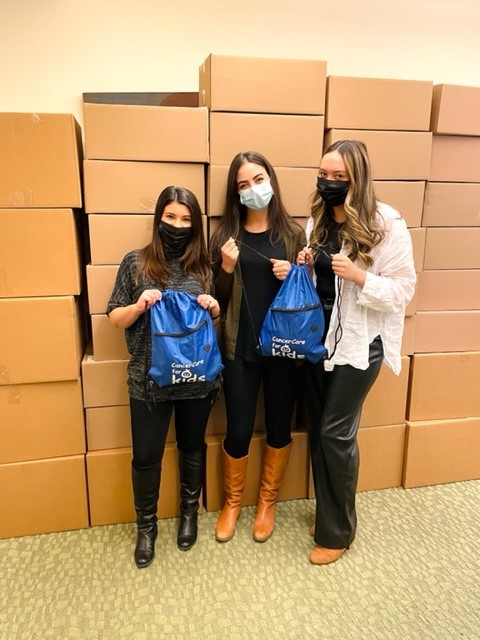 Families coping with cancer face many financial and emotional challenges throughout the year. That is why CancerCare works to find new ways to provide help and hope.
Our services are available to parents and caregivers due to the generosity of our donors. CancerCare seeks to help support and empower parents and caregivers as they care for themselves and their children.
Learn more about CancerCare's services for children and teens affected by cancer here.
New Comment